8 Smart Ways to Develop In-demand Skills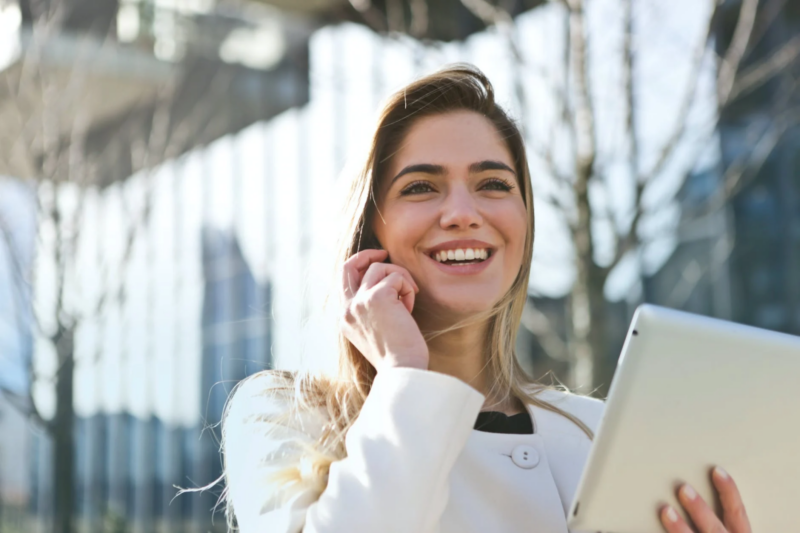 The world is quickly changing with advanced technology, and it's creating job uncertainties, more so for those who got into employment earlier. More people are out there looking for work, and only those who possess the in-demand skills can stand a chance. No one wants to lose their job with today's economy. But how do you ensure you stand out among the crowd? You must make yourself indispensable at your workplace to survive. This can only happen if you continuously expand your knowledge and skills because today's work world is competitive.
Before highlighting the eight different ways to develop in-demand skills, it's only proper to first touch on those skills. So, below are some of the in-demand skills that employers look for today.
Cloud Computing Skills
Since most companies today operate their businesses on the cloud, they are continuously looking for individuals who understand the cloud computing concept so they can design, develop, and actualize the cloud systems to enable people to save and backup their data.
Sales skills
It is through sales that companies become profitable and survive in the business world. If you possess the ability to coach others and close massive deals, then simply know that you're in high demand.
Artificial Intelligence-AI
Professionals who are in high demand in both computer science firms and technology industries today are AI developers. AI technology has shown massive growth in the past, and most companies continue to embrace it.
Mobile App Development Skills
Can you spot a digital company in this era that has not developed its mobile app? Mobile apps are convenient, flexible, and save people time and other resources. Consequently, if you have the skills to build mobile apps, you're better placed than most unemployed people out there.
Creativity
This skill will surely make you more marketable than you can ever think. Someone with creative skills can easily maneuver and find new ways to do their tasks quickly and find suitable solutions to all their problems.
With these eight different ways you're about to discover, you can improve your chances of employment. Here are ways to develop useful and marketable skills in this digital era, otherwise referred to as the in-demand skills:
1. Identify the Skills Useful Today and In the Future
This refers to technical skills like the ones mentioned above and soft skills like communication and leadership skills. If you do your research well on the skills needed in your current work, you can easily acquire them and stay relevant. The best way to know is to talk to someone holding a position you so much desire, but you can also turn online for your search.
2. Know the Skills You Currently Possess
Do not deceive yourself or exaggerate your potentials because you can never benefit from them. You need to do an honest analysis of yourself to identify your weaknesses and strengths. That way, you can focus more on your strengths and let go of what keeps wasting your time and hinders you from doing your work excellently.
3. Register for Online Courses to expand your knowledge
People who enrol for continual studies show themselves and their employers that they are committed and are willing to improve. With how technology is advancing at high speed, you need to define ways to keep up with it. Otherwise, you risk losing your job to more knowledge-oriented people out there.
For the digital in-demand skills such as mobile application developments, you can easily register for an online course such as certificate iv in information technology networking available in many approved ICT colleges to acquire them.
4. Edit Your Resume
Ensure you include every little achievement you make in your resume. Don't forget to add the newly acquired in-demand skills too. This will make you eligible for higher positions, and you can quickly apply for them as they come.
5. Should You Focus on Your Strengths or Weaknesses?
Remember you identified all the skills that you possess and can list both your strengths and weaknesses. Now, you need to decide whether to focus on adding more stability to your strengths or improving the little flaws you have. Both of them are valid, but you see positive results sooner when you focus more on your strengths.
6. You Need Always To Stay Informed
Understand that the business world is quickly changing, and every single piece of information is vital. To know the skills that most employers require now and in the future, you must continuously check the job adverts, business news, journals, etc.
7. Do You Have A Strong Network?
The network will give you that lucrative job, so you must always find new ways to expand it. Attend all those relevant meetings to expand your network, if you must, business conferences, events, and professional meetings.
8. Consider Getting A Mentor
There must be a position that you admire at your workplace. Talk to the person currently holding that position or turn to your manager to know what skills helped them get there. If you know what employers look for when interviewing candidates for that position, you can work yourself up to get there.
---
The Insidexpress is now on Telegram and Google News. Join us on Telegram and Google News, and stay updated.