Why Every Employer Needs Psychometric Testing for Recruitment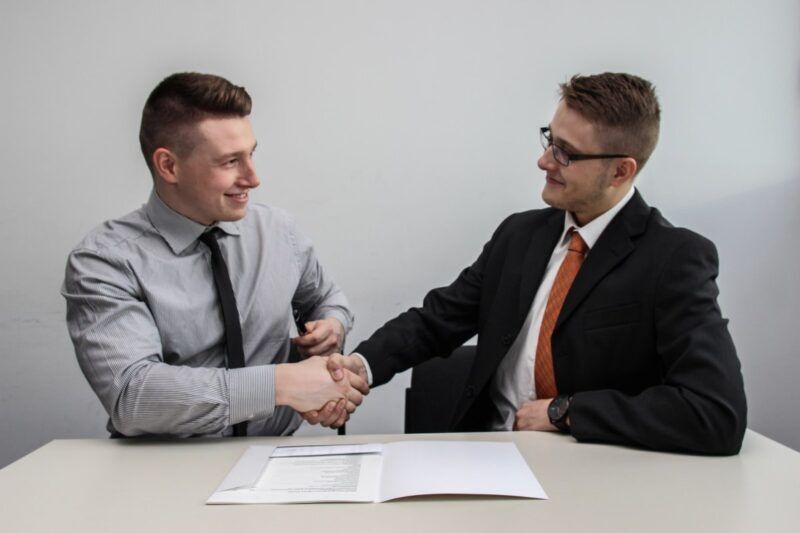 From small to corporate, many companies rely on a psychometric tool to acquire assessments. Psychometric tools are an important part of an organization to handle the recruitment process without obstacles. With the help of psychometric tools for assessment, it is easy to know psychological attributes like creativity, personality, motivation, and values. 
The tool is beneficial for employers to estimate candidates' abilities, skills, personalities, and motivation. The resulting data allows employers to know and forecast outcome like educational achievement, environmental behavior, and job performance. 
Recruiters use a tool to conduct the testing to make a hire better.
It is the best solution to prevent extreme scenarios and hire the right person to fit the job role.
Interview or CV may also create costly errors.
Assessing personality brings objective indication of candidate's workplace performance, ability to adapt, and potential to attain success in the role.
Psychometric testing is a reliable thing in the interview process in many organizations worldwide.
Testing aims to evaluate how a candidate's ability suits the job role.
A psychometric test can expose personality and behavioral traits that never come during the interview process.
Different types of tests can work out to determine cognitive and reasoning ability.
Importance of psychometric assessment:
Organizations gain several benefits when using psychometric tools. Employers never feel the hassle of utilizing a tool for the recruitment process. The test is perfect for getting objective and measurable data and engages recruiters to make informed decisions about further operations.
Assessment is great to gain insight into the candidate's performance level, behavior, motivation, and value. It aids recruiters in looking into how and why a person performs the right way. It is ideal to avoid pressure and tension. Recruiters enjoy several benefits like
Find leadership potential in job applicants
Know how candidates behave at work
Understanding a person's emotions and the ability to manage a relationship
Testing candidate's general intelligence
Save time and effort in the recruitment process
What should recruiters learn from the test?
Employers and recruiters learn several things from the test. It is efficient to match a person to the desired job role. Employers and recruiters use certain metrics to access a company by the following test. On the other hand, it may also be incorporated as part of the recruitment strategy.
Good employee turnover
Flourishing a person's job performance
Time to capability
Save money on training
Boost talented pools
Enhance candidate's engagement and performance level
A psychometric test allows you to compare candidates and choose the right one for a specific job role. It is excellent to perform above average. Recruiters identify a candidate with good skills and behavior to make the role better. It is a robust solution in an organization for effective measurement.
Take unconscious bias:
Every individual comes with expectations, experiences, beliefs, and habits. Recruiters make the right decision by considering these things. Psychometric test offers great support to business and allows a manager to pick up a report to review the person fit.
This type of test is increasing in demand among many companies to deal with the recruitment process effectively. 
Employers take full benefits of psychometric testing to make the recruitment process fair.
The business has a great ability to manage excellent standards when computing aptitude and personality traits.
Test scores focus on different parameters and bring the transparent result to the manager.
A test can help the employer weigh different candidates for the same role and ease the recruitment process.
Acquire additional key data:
Psychometric assessment is a reliable asset for employers to get insight into potential hires. The recruitment process can perform perfectly compared to other methods like resume and interview. It is an effective means of appraising the strength and weakness of potential candidates.
Whether candidates are shy or possess qualities for job opening, test brings a great platform for candidates to recognize.
Additional data allows an employer to check ability and ask questions.
It is a good method to discover other points while performing further interviews.
Additional data serves as a strong filter that suits business and pays attention to vision alignment and cultural fit.
Boost employee engagement:
It is completely reliable for the organization for the recruitment process and employee career cycle span and makes it easy to know a person's future potential, learning agility, and leadership orientation. The test result is great for preparing individuals for career development and onboarding. It is a crucial asset to empower HR professionals to make the right decision relevant to workforce management.
Good return on investment:
Investing in the right tool is best for an employer to attain potential benefits and handle recruitment without obstacles. Implementing psychometric tests aids employers in minimizing and diminishing bad hire chances. You can take pleasure from a cost-effective return for a long time.
A good fit candidate is important in business and prevents a bad hire.
Using psychometric tests is the best practice for organizations to enhance productivity and employee morale.
The assessment offers amazing insight into future hires.
It is a wonderful technique to match the right talent to an ideal position in organizations.
Assessment test reduces employee turnover and motivates employees successfully.
The assessment delivers vast details about potential hires within a minute. Business owners handle new hires and save money. It is an excellent option to save managers and businesses from unwanted scenarios.
Business owners give importance to such a tool and add them to the hiring arsenal. For a complete insight of managers and employers, tests provide perfect data to aid you in judging the best candidate easily. It is the best technique to prevent the traditional hiring method. Testing brings great insight into candidate ability and personalities. 
The tool can integrate into any stage during the hiring process. Recruiters and employers have a stunning chance to make the right decision to gather information quickly and hire the perfect one without hassle.
Conclusion:
Employers have unlimited potential to pick up the right candidate for a specific job and run the company in the long run. The psychometric test delivers a complete overview of data, reveals the logical processes, and verifies a candidate's ability for a role depending on personal attributes and cognitive skills. So, the Adapting tool is the best method to manage a great performing team.
---
The Insidexpress is now on Telegram and Google News. Join us on Telegram and Google News, and stay updated.