Businesses need to be creative in order to thrive. From embracing innovation to knowing what to expect from the future, a lot more goes into building a successful business, than people realize. With the help of creativity speakers, the audience will be able to learn crucial information on how they can adopt creative solutions to improve their businesses.
They'll learn about brainstorming, using their imagination, as well as on the importance of originality for sustained business success.
Who Is a Creativity Speaker?
A business creativity speaker is someone who specializes in helping people adopt creative solutions to reach their business goals. Business creativity speakers help the audience learn effective problem-solving, how to develop out of the box thinking, and the importance of inventive ideas. With our creativity speakers, your audience will leave the event more inspired, and ready to exercise their imaginative muscles.
Who Are the Creativity Speakers That You Should Hire?
Also known as creative speakers, business creativity speakers can help businesses learn how being inventive can contribute to their success. Here are some creative speakers for you to consider:
1. Natalie Nixon PhD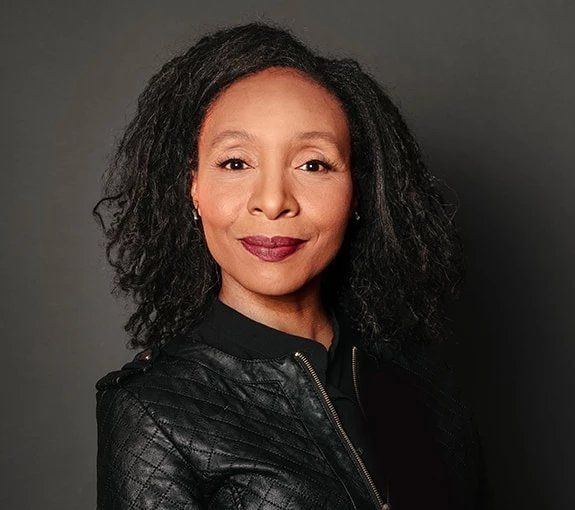 Natalie Nixon is a global keynote speaker on creativity innovation and change management. She is the best-selling author of the Creative Leap which was chosen by Fast company in their World Changing Ideas award. Natalie has worked across different sectors and on 5 countries. Her consultancy Figure 8 thinking has been named in the top 20 female led innovation companies across the globe. The Creativity whisperer to The C-Suite. Na Real Leaders' "Top 50 Keynote Speakers in the World for 2022"
2. Dr Michael Bloomfield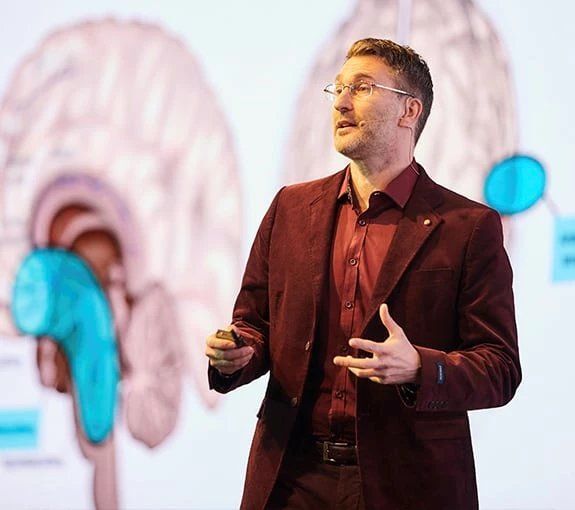 Dr Michael Bloomfield is a business anthropologist and commercial semiotician. He is the creator of the Creativebeing app. A former lecturer, Michael is credited with having developed the first unified scientific theory of creativity Cusp Theory. He has been published in the Guardian and ran Guardian Masterclasses in how to unlock your creative potential.
As a keynote speaker, Michael likes to work with his clients to bring creativity and innovation to their practice. Some of his clients include IBM, Deloitte, Barclays Bank, Procter & Gamble, and Omnicom.
3. Dr. Adam Kay
Adam is an award-winning author, as well as a TV writer. He is also known for working as a comedian. Previously, he used to work as a junior doctor. His debut book was called 'This Is Going to Hurt'. This book spent over one year on the Sunday Times bestseller list, and was translated into more than 37 languages. He is also known as a children's author, and has written books such as 'Kay's Anatomy'. This was one of the fastest selling nonfiction books for children, within the last decade.
He has performed at multiple seasons on the West End, and has also done tours in the UK. He has several TV credits as well. He is particularly in demand in the UK as a performer for both corporate as well as private events. He has won several awards over the years, which includes the Writers Guild award. This was for his work in adapting his book 'This Is Going to Hurt', for BBC as well as AMC.
He also works as a columnist on the Sunday Times. As a keynote speaker, he has spoken on health and wellbeing, comedy and entertainment, healthcare, and other topics. For a live session full of brainstorming and out of the box thinking, book Adam.
4. Caspar Craven
Caspar is an entrepreneur, an author, an adventurer, as well as a former CEO. He has over three decades of experience in helping build teams that help businesses achieve their big goals. By the age of 14, he was already an entrepreneur. Over the years, he has helped everyone from struggling businesses to new startups, reach their goals.
He has also helped in building successful ventures from the ground up. Through his keynote talks, he helps the audience learn secrets of success, not just for businesses, but also for family life as well. His audience tends to leave his talks feeling empowered that they can be their best not just at work, but also at home.
His keynote talks have been about high-performance teamwork, the future of leadership, building resilient teams, thinking like a leader, and more. For a creative business speaker that can help businesses overcome difficult situations, Caspar can be perfect.
4. Alan Moore
Alan is the founder of the Design School for Beautiful Business. He is also an author, as well as a well-known speaker. He aims to help businesses be as beautiful as it's possible for them to be. He believes that there needs to be an equilibrium that exists between the economy, ecology, as well as the communities living in that environment.
He is known for having a transformative approach. He helps clients design products that are transformational, and services that are needed by the world. He can also help with creating a beautiful culture that's based on generosity, as well as with building regenerative business.
He has also written four books, some of which have gone on to become bestsellers. This includes 'No Straight Line', one of his well-known novels. He is adept at problem-solving and helping businesses learn the same. Through his keynote speeches, he has talked on building regenerative businesses, designing beautiful AI, sustainability and organizations, as well as biomimetics and design. For a creative speaker who specializes in inventive ideas, consider Alan Moore.
5. Deborah Rosado Shaw
Deborah used to be the SVP of PepsiCo, where she worked as the Chief of Global Diversity and Engagement. She is also an entrepreneur, a strategist, as well as an advisor. She has worked as an advisor for businesses that want to thrive in the changing complex works of today.
She has also appeared in various magazines. The Fortune Magazine listed her in their '50 Most Powerful Latinas' feature. The Latino Leaders Magazine also called her one of the '101 Most Influential Latinos In The US'. As a keynote speaker, she has spoken on success strategies for women, navigating uncertainty, building a culture that elevates performance, and more.
If you're looking for creative speakers who are known for their originality and out of the box thinking, then Deborah could be perfect for your event.
6. Heidi Ganahl
Heidi is an entrepreneur, as well as a community leader in Colorado. She was elected as a member of the University of Colorado Boars. In her life, she has had to deal with a lot of adversity. Her husband died when she was just 27, and she even lost an insurance settlement amounting a million dollars.
However, she has used her entrepreneurial spirit to make a comeback, every time something sets her back. She has built a brand that's valued at $100 million, in the pet and franchise industry. As a keynote speaker, she has spoken on the art of the comeback, shattering glass ceilings, the importance of free speech and more. A business creativity speaker known for her creative solutions in solving business problems, consider booking her for your next event.
Booking Creativity Speakers at Speaker Agency
If you want to book one of our creativity speakers, then get in touch with us either by sending us an email, or by calling us. You can also go directly to the profile page of the creative speaker that you want to book, and click on 'enquire'.
Learn all about brainstorming, originality and inventive thinking, and how being creative can help your business reach your business goals.