What Are The Benefits Of Resource Scheduling Solution?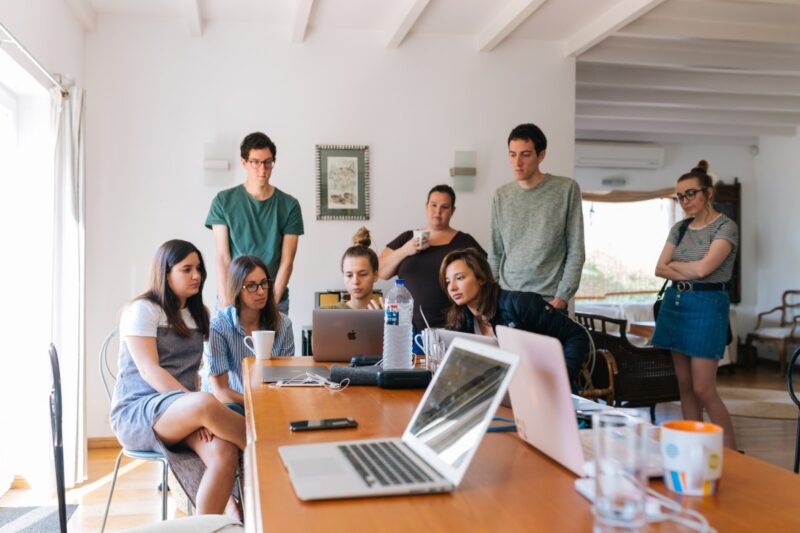 Resource scheduling has become a prerequisite for successful project management. Without a proper resource scheduling solution, project delays concerning deadlines, go over budget, and finally puts added strain on both employees and resources. Resource scheduling solution, a critical trait of resource planning, helps assign resources to the projects based on skills, cost, and availability, among the other selection criteria.
The business processes are usually complex; nevertheless, an apt resource scheduling solution assists in identifying resource availability and capacity, properly allocating resources, making better estimates, and finally analyzing the data for better decision-making.
Here are some of the significant benefits of using resource scheduling solutions:
Organization
Using resource scheduling solutions, such as the smartsheet resource management tool, you can add value by organizing all aspects of your projects, such as people, equipment, vendors, data, departments, venues, equipment, and other resources. Consequently, you can have effective planning, could design detailed schedules keeping into consideration the constraints & restrictions, and finally complete the project on time.
Real-time data analysis
If an organization has taken a commitment to handle multiple projects, then monitoring the resource allocation and utilization can be challenging, tedious, and tiresome. Hence, accurately logging the resource consumption in any project is critical to bill the client only for the resource allocated to their work. Real-time tracking of shared resources also helps in cost-efficiency and meeting deadlines.
Better employee engagement
As per a recent Gallup survey, those employees who can utilize their skills daily are six times more engaged. Moreover, proper scheduling brings a sense of stability to the work-life of employees. When the employees know in advance 5 W and 1 H of the project they will take, they get a sense of self-contentment and pride, which boosts their morale, thus increasing the entire organization's productivity.
360-degree view
In most big matrix organizations, resources have to be distributed across locations and regions, and often no single person has a complete and entire view of what resources are available in the company.
A resource scheduling solution can facilitate consolidating the data for all resources, across all locations, in a single view. Consequently, the resource scheduling solution provides holistic and 360-degree visibility to the managers.
Proper task allocation
An apt resource scheduling solution can match the resource requirements with required and available competencies. It also offers suggestions that are practical and viable. The most common challenge in resource planning is either over-allocation or under-allocation. Both phenomena have repercussions on costs and employee morale negatively. This can be removed by a resource scheduling solution.
Better estimates
A resource scheduling solution can assist you in making better estimates for better planning without any guesswork. The calculations are based on the analysis of the records (of past projects).
Avoiding data silos
Per Marketwatch's study, 9 out of 10 spreadsheets that are prepared for resource scheduling have some type of error—one or the other error. Further, creating data silos is cumbersome, time-consuming, and prone to errors. Here comes the role of the resource scheduling solution, which is accurate and fast in calculations.
Handling dynamic business needs
Currently, businesses operate in a dynamic environment. So the projects of businesses need to adapt as per the changed requirements. Resource scheduling solutions allow the most volatile projects to complete on time and meet their objective.
Real-time resource scheduling software can help address dynamic business needs by identifying real-time shortages, delays, over-allocations, and competency mismatches. Moreover, third-party vendors can be contacted, or global resources can be pooled to meet the sudden demand hike.
Integration
An advanced resource scheduling solution not only assists with organizational communication and allocation of resources within the project management domain but can also easily integrate/harmonize with other business applications, i.e., ERP, CRM, HRM, and PPM. This creates a synergetic effect and helps you see the complete truth.
The resource scheduling solution can send emails and notifications and allow the import/export of data in multiple file formats.
Plan in advance
Resource scheduling assists in planning for future projects by anticipating capacity at a time in the future and corresponding demand.
Monitoring demand
Proper scheduling facilitates the evaluation of which resources are in high demand. Consequently, You can schedule your projects well ahead of time and delay less important future tasks based on constraints that have been anticipated.
Understanding trends
Resource scheduling solution also encompasses within its purview evaluating trends. Consequently, You can consider seasonal highs and lows and accordingly adjust your scheduling to anticipate bottlenecks and low activity periods.
Boosting employee morale and trust
When you have an accurate system, just like resource scheduling solutions, it provides a helping hand to employees and they trust the organization.
Conclusion
The takeaway from the aforesaid discussion is that a resource scheduling solution is essential for completing any project and creates value for the business. Hundreds of employees and other resources (like finance and so on)are involved while assigning, tasking and monitoring are done. So Resource scheduling solution is becoming a norm rather than a choice.
In the contemporary scenario, The processes in organizations are complex; however, a resource scheduling solution such as WorkInSync makes it easier by identifying resource availability and capacity, properly allocating resources, making better estimates, and analyzing data for better decision-making. WorkInSync gained significant popularity in the post-pandemic era. With over 200+ clients across 18 countries, its mission is to establish a hybrid work model. 
---
The Insidexpress is now on Telegram and Google News. Join us on Telegram and Google News, and stay updated.