The Key Areas Where You Need To Improve Efficiency In Your Business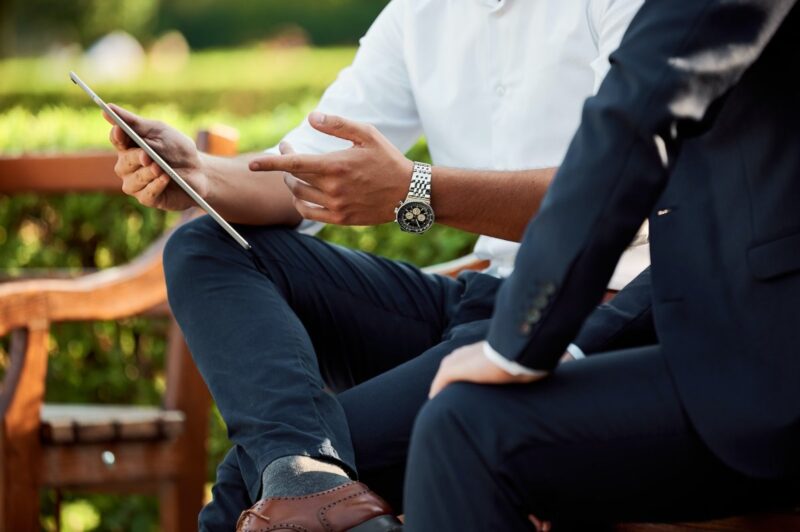 Efficiency is going to be the key watchword going forward for a lot of businesses in the months ahead. We are over halfway through 2022, and it is becoming abundantly clear that the challenges that everyone is already facing are not going to go anywhere anytime in the near future. Small businesses were already facing an uphill struggle even before the recent cost-of-living crisis hit. As people everywhere started to make some very tough choices about how they were going to make ends meet, business owners started to wonder how they were going to manage. Energy costs are going up, supermarkets keep hiking their prices, and petrol is not getting any cheaper.
There are going to be some difficult conversations about whether businesses are going to need to raise their prices to meet the soaring costs, whether they will need to look for different suppliers to deal with the ongoing supply shortages, and how they can make forward strides in the quest for more sustainability. In short, every business owner is going to have too many things to do and not enough time in the day to do them. This is why efficiency is going to be so vital. But it is easy enough to know that you need to boost efficiency, it can be a little harder to achieve it. Here are a few areas where you should be focusing on to help you get started.
Team Management And Delegation
As a business owner, you will be more than familiar with how quickly things can start slowing down when someone decides to take too much on by themselves. There are a lot of reasons why one of your team may decide that they need to be in charge of every single task, and you certainly never want to discourage anyone from taking responsibility. But this is how projects start getting delayed, and how simple but essential tasks end up getting missed.
If you have found that there are consistent logjams within one team in particular, sit down with your team leaders and talk about how you can restructure their workload. Remind people that the important thing is that these jobs get done. Ask what you can do to make things easier for them and how you can all save time. And if you are the one who is trying to take too much on your own shoulders, remember that you have surrounded yourself with people that you trust. Allow them to do their own jobs instead of hovering over their shoulders.
Managing Your Budget And Spending
At the moment, there are so many good reasons why budgeting and accounting are taking longer than they may normally. Financially speaking, things are looking incredibly tough for a lot of UK businesses, and your finance department may well be snowed under. This is not the time for any department head to be losing track of the essentials, and it seems fair to say that your finance team need to be particularly on the ball right now.
With that in mind, you need to be looking for ways that you can reduce the amount of time that they are spending on the little things, like closing each month. There is no questioning that these are vitally important tasks, but there is no reason why they need to take as long as they do. If your CFO needs ways to improve efficiency, think about investing in a corporate credit card that will help them with an automated platform. Visit PayHawk to find out how you could take some of the burden from your CFO. 
Make Your Website Do More For You
Efficiency is a word that covers a lot of different areas, and one aspect of your business that may have untapped potential when it comes to this is your webpage. It is not enough to ensure that all the links are working and that it is easy to navigate. If we are talking about efficiency in terms of making sure that everything is pushing your business forward, then your website should be a huge part of this.
With the right SEO-driven content, your webpage could be actively drawing customers to your business. Think about creating some written content like blog pieces that are SEO-friendly. Keep checking the latest Google updates to find out what they are looking for and what you need to steer clear of (remember that they are very picky about anything that looks like spam). You also need to think about the best way that you can translate what it is that you do for your customers. Sometimes a wall of text is not the best way to go about things. Visual aids such as graphics and video can make a big difference.
Get Smarter With Your Advertising
There are a lot of businesses out there that simply do not understand how to put together an efficient advertising campaign. They go for quantity over quality, targeting as many different sites, channels, and potential customers as they can. This is a great way to ensure that you are wasting your time, your resources, and your budget. The best way that you can improve your efficiency when it comes to your advertising is by getting to know your customers better.
Make sure that you are harnessing the power of your customer data to understand what it is they are looking for, what kind of language and branding will appeal to them, and where you are most likely to find them. Don't waste time going after people who are never going to click buy on your website. Invest in talking to a digital marketing expert who can show you how you can use the information that you already have to create a campaign that works efficiently and effectively.
Your Technology
One of the most exciting areas when it comes to efficiency has to be the incredible strides forward in technology that we have seen in recent years. While so many different areas ground to a halt in the last couple of years, AI and tech kept moving forward at an incredible rate. If you are looking for ways that you can save time, effort, and money in your business, then you need to take a good hard look at the software that you are using. AI tech can be used in so many different ways to make a massive difference for your company. 
Returning to the topic of your website, you can use an AI chatbot to engage visitors and answer questions, reducing the amount of time that they are spending looking for answers. You can use AI programmes to comb through huge amounts of data to find the information that you need. This customer data can help you with everything from your sales campaigns to the products that you are selling. While some business owners are concerned about the impact that AI tech may have on the workforce, you should think of it as an opportunity to lighten their load. You can also train your staff to use this tech, giving them new skills and allowing them to develop into new roles in your company.
---
The Insidexpress is now on Telegram and Google News. Join us on Telegram and Google News, and stay updated.