Significance of Diversity in the Finance World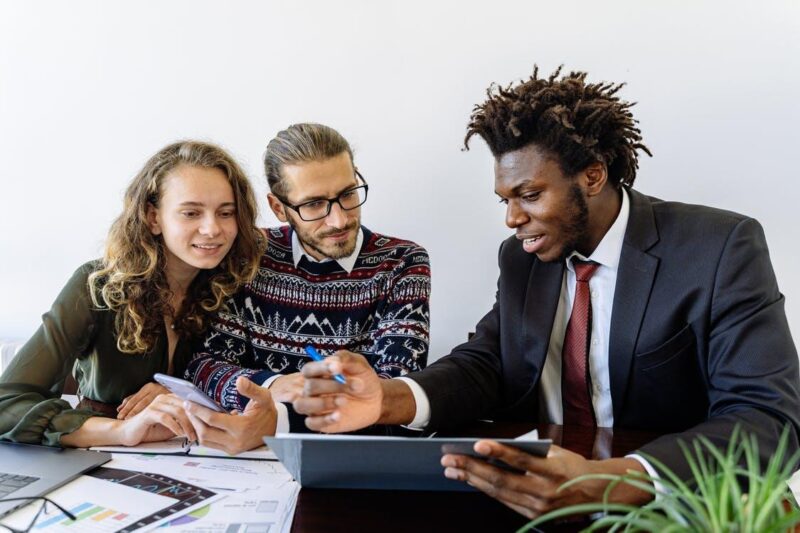 When we talk about the finance world, most people picture many middle-aged men working on their laptops. That's because finance sectors always had a problem with lack of representation. After all, most people believe men to have incredible number-crunching and technical skills.
In 2022, diversity and inclusion have become extremely crucial in the finance world. It improves innovation and business scope, but it also contributes to the company's productivity. The finance industry demands a spectrum of human attributes and capabilities that you can only achieve through diversity and inclusion.
Besides gender diversification, people from all backgrounds, races, and ethnicities should get an opportunity to become a part of the finance world. Having a diverse workforce brings a new perspective to the organization. Most importantly, it is the right way to do things. Hence, ensuring your accounting and finance team has a diverse roster of talent should be your utmost priority.
If you want to learn more about this, have a look below. Here we are highlighting the significance of diversity in the finance world.
Fosters Innovation
Most financial institutes have homogenous teams with a traditional way of doing things. It might seem viable in the short run, but the organization will start lagging, considering the rapidly changing industry. Therefore, managers have to create a diverse team that can think outside the box.
Firstly, it should have an equal ratio of men and women, considering the growing interest of women in accounting sector. According to Catalyst stats, women are 62% of all accountants and auditors in the United States. Secondly, you have to focus on regional diversification. Singapore, the financial powerhouse, is famous for having a Chinese, Malay, and Indian workforce. When people from different backgrounds collaborate and work together, their views and opinions foster innovation. 
Appeals to Millennials
According to Inc. stats, 75% of millennials will be a part of the global workforce by 2021. Soon, you would see them filling in the roles of CEOs, COOs, CTOs, and other executive positions. Now is the time to attract them to your business.
A commitment to diversity aligns with the values of the younger generation. Millennials seek out diversity and inclusion when examining potential employers. In addition, they also view diversity through a different lens than boomers and Gen Y. They want equality, fairness amongst genders, and demographics that bolster a workplace culture.
Employees working in diverse teams are more likely to recommend their firm to others. On the contrary, people who experience discrimination at work tend to be vocal on social forums. Therefore, every company should make diversity their top priority if they want to attract young and talented individuals.
Availability of a Larger Talent Pool
Organizations with pre-set criteria for recruitment often face trouble finding talent. They look for individuals from specific universities, regions, races, and backgrounds, shrinking the talent pool. But with a notion of diversity in mind, they can recruit the best talent available. It would support the mission of diversity and inclusion while improving productivity and efficiency levels.
On the flip side, a sheer lack of diversity in the organization can lead to high employee turnover, affecting the company's bottom line. There would be costs related to re-hiring and retraining employees that escalate business expenditure. Hence, commit to diversity when making decisions regarding employment.
Invites a Diverse Customer Base
Not many employers understand, but diversity helps companies cater to a large customer base. That is because employees can relate to those customers and serve them better. For instance, black consumers have a buying power of $1.2 trillion approximately. However, they prefer buying from a business that resonates with them. Thus, the companies that can appeal to this market can experience rewards in terms of higher profits. 
Similarly, women hold tremendous buying power, but they are unwilling to buy from a male-dominated organization. They believe they are misunderstood by investment bankers and cite a lack of respect when dealing with financial institutes.
Companies have to realize the value of every consumer group. They have to develop a workforce that can relate to consumers' needs, lifestyles, and cultures. Only then can employers get an edge over competitors in the market. In addition, diverse workforces are keen to identify market opportunities that appeal to the customers.
How to Create a Diverse Workplace?
As diversity has become crucial in the 21st century, employers are putting efforts into creating a diverse workplace. The most effective way to do that is by understanding the business. You have to assess how diverse and inclusive your company is currently. Identify areas for improvement and set organizational goals. To guide you better, here are a few tips and tricks. 
Build a Strategy: Once you understand where your financial institute stands in terms of diversity, implement a strategy. Perhaps, you can introduce training across the organization to ensure everyone is aware of their unconscious biases. It is crucial for the recruitment and onboarding process.
Measure Diversity: Next up, start working for a more inclusive and diverse culture. You can measure diversity and employee engagement. Also, analyze the balance of gender, religion, race, and regions.
Find Results: Employers can also use technology to detect biases in compensation that discourage diversity. AI technology can map out trends in recruitment and correct them. It will unfold prejudices that employers weren't aware of before.
Launch Programs: Promote a diversity program to ensure every department is on board with the mission of diversity and inclusion. Managers must cement the strategy and ensure every employee resonates with the mission. It will make sure the company is moving in the right direction.
Take New Initiatives: You can introduce sponsorship programs that encourage inclusion. Organizations like Goldman Sachs Foundation bring investors together and give capital to women entrepreneurs. So, why not start something similar? Perhaps, you can initiate a welcome back program for women on a career break. It will provide extra support to underrepresented new hires while facilitating a successful career path.
Final Thoughts
Lately, the notion of diversity in finance has become extremely popular. Primarily due to the younger generation's growing interest in the finance sector. Millennials want to work for employers who believe in hiring based on talent, qualifications, and expertise. Therefore, every employer must integrate diversity and inclusion into its core business mission. It will unfold new opportunities, give them a competitive edge, and attract young talent to their organization.
---
The Insidexpress is now on Telegram and Google News. Join us on Telegram and Google News, and stay updated.