Know The Importance Of Business Continuity Planning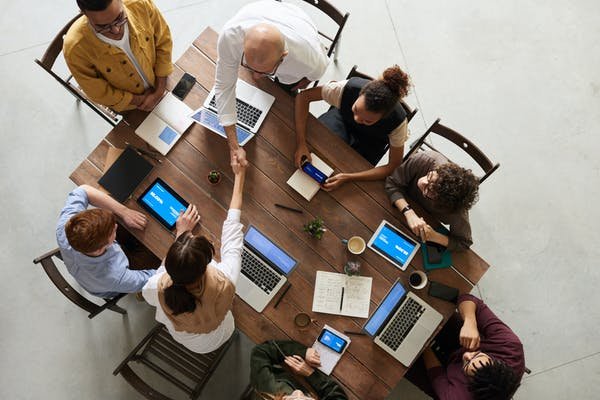 Businesses frequently undervalue the value of a business continuity strategy. Nobody ever knows it is missing until a catastrophe occurs. Afterwards, it is too late. As a result, it has the potential to generate enormous obstacles that disrupt operations and result in substantial financial losses.
It might appear in any shape, such as a fire or a power outage. In the end, anything that interferes with regular company operations might be considered a disaster. Whatever the reason, unplanned refers to the unexpected. A business continuity strategy puts you in a position to lessen the effects and harm of an unforeseen occurrence. Let us understand the importance of Risk Management in further detail.
4 Reasons why business continuity planning is important
Emergency disaster recovery
The recovery from a disaster is crucial for the restoration of corporate activities. Disasters do occur. They are so deadly because of how unexpected they are. While being ready may not stop the calamity, it helps lessen its effects on your company. Disasters are not just related to natural occurrences. Security, human error, and unskilled staff can cause data downtime today.
Your data is not protected by insurance.
Every year, cyberattacks improve in sophistication and effectiveness. Additionally, insurance does not recover data if a data centre, server, backup, or access to any of these is lost. Therefore, the actual cost of a disaster's damages cannot be covered by insurance. Yes, it can pay the price of repairs, but it has little impact on the income lost and the possibilities for future business.
Improve your competitiveness
If you can resume regular business activities while your rivals are still figuring it out, you will be well ahead of them. As a result, your company may distinguish itself as a leader who can be trusted and relied upon by quickly getting your network up and running in minimal time.
The show must go on.
It is crucial to keep a firm running. To make it feasible, define the steps to be performed to guarantee that operations continue to run regardless of the type of disaster. For instance:
Can you switch to a server or network in a running data centre if the power goes out without knowing when it will be restored?
Can your staff operate remotely if your office location becomes unavailable for whatever reason?
Downtime is not an option for your company. Business continuity management can make all the difference between getting back up and running in a matter of minutes vs days or even weeks.
Four benefits of business continuity planning
Your business will bounce back faster.
The time you expend in creating and maintaining a business continuity strategy is time invested in your firm. It is crucial to keep in mind that your fixed costs will persist whether or not your business runs following a catastrophe. The sooner your company can resume operations as usual, the more probable it will be that you will recover completely.
Your company will be better equipped to handle the unexpected.
Employers cannot rely on their staff to respond appropriately in a crisis. Leaving each person to act following their preferences will, at best, increase the chaos and, at worst, result in human casualties. Risk management assists in outlining processes well before an emergency. Employees may learn how to defend themselves and make wise judgments without panicking in this manner.
You will be able to save your company's image and revenue.
The businesses that take the time to plan their emergency response are the ones that can recover and carry on with business as usual. Your company will only need to make rash judgements under pressure if it has a predetermined business continuity strategy and enough insurance coverage.
Your company will have security measures in place.
It is a prevalent misperception that organisations with insurance do not require a business continuity strategy. The fact is that a company can only sometimes rely on insurance. Peripheral damage from an occurrence, such as lost clients, diminished market share, and operational difficulties, is not necessarily covered by insurance. A business continuity plan only strengthens security and safety inside your firm.
Conclusion
Plans for business continuity are developed to hasten an organisation's recovery from danger or tragedy. The strategy implements procedures and features that enable staff members and corporate resources to reduce downtime. Hence, business continuity management is essential for every business, large or small.
---
The Insidexpress is now on Telegram and Google News. Join us on Telegram and Google News, and stay updated.