How to Start an Online Business that's Profitable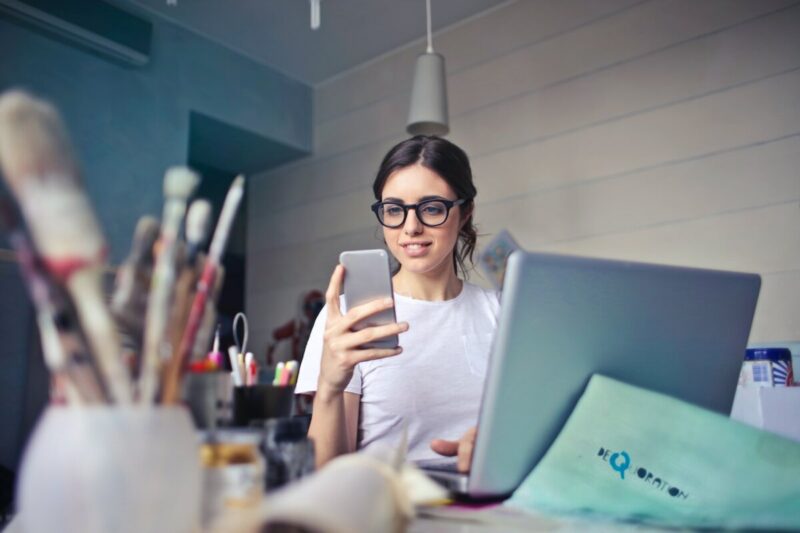 When you think of starting an online business, you might think that it's too hard or that it takes too much time. Well, those are understandable concerns! I've been there myself. But setting up an online store doesn't have to be intimidating or difficult. In fact, if you have a basic understanding of website development, you can set up your own website and start selling within just a few days (or even hours). Plus, once your website is up and running, all you need to do is put in some effort into marketing your brand—which we'll get into later on in this article as well! So read on for tips on how to start an online business…
Map Out Your Business Idea
If you're going to start an online business, the first thing you need to do is come up with a clear idea of what you want to do. This may sound obvious, but it's also worth saying again: don't just dive into something because everyone else seems to be doing it. Instead, take the time to do your research and figure out how much demand there is for what you want to offer.
To get started on this process, think about some of the following questions:
What problem does my product or service solve?
Is there a market for this problem? How large is it? Who are its customers? And how will they access my product or service (e.g., through websites like Amazon)?
What features should be included with my product or service (e.g., delivery options) in order for people to click "buy now" immediately upon seeing them featured on their screen when they visit my website page advertising my business idea's launch date after launching on Kickstarter's crowdfunding platform today at 3pm PST (Pacific Standard Time).
Choose a Domain Name
A domain name is a name that people use to access your website, and it's important to select a good one. It should be simple and easy to remember, so avoid hyphens and numbers if possible. Also, avoid using generic terms that are likely to be used by other businesses—you don't want your business confused with another company! It's best not to use a name that is similar or identical to an existing brand or business either because that could cause confusion among customers looking for you or them. And finally, make sure you aren't using any offensive or vulgar words in your domain name; this can have negative consequences for your brand image down the road!
Set Up Your Website
Once you've decided what type of online business you want to start, it's time to set up your website. The first thing to do is choose a web hosting company and website builder that fits with your needs.
If the idea of starting a blog appeals to you, but you're not quite sure where to begin or how much technical expertise is required, then Hostinger may be just what you're looking for. They offer a number of affordable plans that can accommodate any budget and skill level—from beginners all the way through advanced users—and their customer service team is always ready and waiting for questions about getting started or managing your account once everything is up and running smoothly!
Choose a Web Host
Now that you've decided to start your own business, it's time to select a web host. There are many options available and it can be difficult to decide which one is best for you.
Some key factors to consider when choosing a web host include:
The features they offer
The plans they offer
The prices they offer
Register Your Business, Get an EIN and Establish Your Brand Identity
Next, you need to register your business and get an Employer Identification Number (EIN). This is a unique number that the IRS assigns to each employer, which you'll use when setting up bank accounts and filing taxes.
You also want to establish your brand identity so that it's recognizable in the marketplace. You can do this by creating a logo and building a social media presence on platforms like Facebook and Instagram — just remember not to spread yourself too thin! Finally, make sure that people can find out information about your company easily by adding contact info on all of its websites.
Establish a Strong Social Media Presence
Social media has become an integral part of business marketing, and it's important to use it to your advantage. Social media is where customers get their news and information, so you can use social platforms such as Facebook, Twitter, Instagram, Pinterest and LinkedIn to expand your reach by allowing people to interact with you directly.
Don't let the idea of starting an online business intimidate you. All it takes is some planning and a basic understanding of website development.
One of the biggest myths about starting an online business is that it's too difficult or expensive to do. It's really not! All it takes is some planning and a basic understanding of website development, which you can easily learn from a variety of different sources. There are plenty of free resources out there on starting your own website, so don't let fear get in the way of your dreams—start small and build up from there!
Conclusion
We hope this article has helped you get a better understanding of how to start an online business. It's not as difficult as it may seem at first, but it does require some planning and research. Don't let that intimidate you—there are plenty of resources available to help you along the way!
---
The Insidexpress is now on Telegram and Google News. Join us on Telegram and Google News, and stay updated.