Before you can use WhatsApp as a marketing or service tool, you must set up WhatsApp for business. There's no way around that. Fortunately, learning how to set up WhatsApp for business is easy. It's a process like any other; you just need to know which steps to take. This article will cover those steps and the critical details for each step, so you can start using WhatsApp to communicate with customers.
How to setup WhatsApp for business: What to know before you start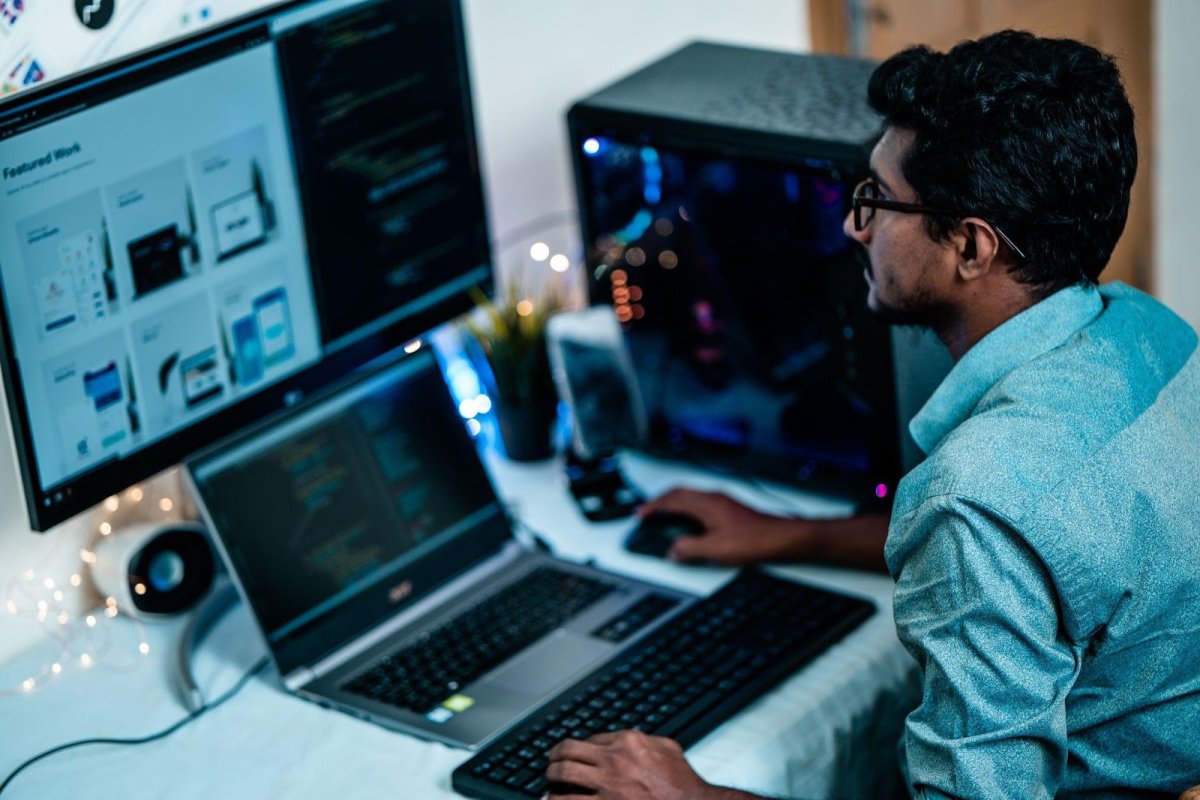 WhatsApp for business comes in two flavors: the WhatsApp Business Platform and the WhatsApp business app.
Here's how to determine which one you need:
WhatsApp Business Platform
Use the WhatsApp Business Platform if you're a business service provider (BSP) using WhatsApp as part of your business services.
Use the WhatsApp Business Platform if you send and receive messages on behalf of your clients.
Use the WhatsApp Business Platform if you're directly integrating WhatsApp into your applications and workflows.
WhatsApp Business App
Use the WhatsApp Business App if you're going to use WhatsApp to communicate directly with customers through WhatsApp.
Now that you know how to determine whether you need the platform or the app, these are the steps for setting up WhatsApp for business.
How to setup the WhatsApp Business Platform
Since Facebook purchased WhatsApp in 2014, you need a Facebook Business Manager account with a complete business profile, and you must be an admin on that business manager account.
Once you're in the Facebook Business Manager, you can create your WhatsApp Business Platform account.
Go to the business settings.
Navigate to the WhatsApp Accounts section.
Click Add.
This brings up the Create WhatsApp Account dialog. You need to enter the following information:

Add a name for your WhatsApp business account in the Account Name field.
Choose whether you're creating the account for yourself or a client from the Messaging for the menu.
Select the time zone your business is in.
Select the currency your business account uses.
Nominate a payment method. This information is optional because you need to set up a line of credit for payment. If you haven't set up a line of credit at this point, you can also do it when you start running ads.
Enter the P.O. number (Purchase Order number) that you want to show on your invoices.

Once this section is complete, click Done.
The next section is the Add People and Set Permissions Section. Enter this information to complete this section:

Search for anyone you want to add to the account and choose their names from the list.
Assign a permission level for each person.

Choose Partial access to let people manage phone numbers and message templates.
Choose Full control to give people the power to manage the entire WhatsApp account.

Click Assign to finish this step.
Your WhatsApp business account is created at this point. Facebook will review your account and notify you of any issues and when your account is approved.
Approval usually takes one or two days. Once your account is approved, you can add phone numbers and send messages.
How to setup the WhatsApp business app
The WhatsApp Business App is a standalone app. You don't need a Facebook Business Manager account to use the WhatsApp Business App. Start in the Google Play Store or Apple App Store.
Download and install the WhatsApp Business App.
Open the WhatsApp Business App.
Tap agree and continue to accept the terms of service.
Select your country from the dropdown menu to assign your country code.
Enter your phone number in international format.
Tap Done or Next (depending on whether you're on Apple or Android).
Tap OK in the popup to agree to receive a 6-digit code to verify your phone number.
Complete your registration by entering the 6-digit code.
Give the WhatsApp Business App access to your contacts and photos. You may be prompted to give the app access. However, you may need to go into your phone's settings and manually give contacts and photos access.
Add your business name, select a business category, and choose a profile picture to finish creating your account.
Tap EXPLORE and select Business profile. Fill out your business profile with your business address, business description, operating hours, and other important details.
Once your business profile is complete, you're free to start a chat or send messages using your business profile.
That's it. You're all set.
… But, what do you do now that you've finished setting up your WhatsApp business account?
Before you start sending messages, there are a few things that you should do to make your WhatsApp messaging more efficient for you and more engaging for your customers.
Setup a WhatsApp business API
WhatsApp has quite a bit of messaging functionality built in. However, you can get even more automation, programmatic messaging power, and often better messaging rates if you use an external API such as the Telnyx WhatsApp Business API.
In most cases, setting up a third-party API is as simple as creating an account with your API provider and authorizing your API with a pre-generated authentication token.
Build templates
WhatsApp has many included templates, and it's best to use them. In many cases, you have to use them, anyway. Templates ensure consistent quality and help keep your messages compliant.
However, you must add some information to the templates to ensure that your templated messages appear correctly. Otherwise, you may end up sending messages that show up with placeholder text such as [BUSINESS NAME].
So take a little time to choose which templates are most beneficial for your business and ensure they're ready for business.
Configure webhooks
Webhooks are actions that are triggered by specific events in WhatsApp. They're used to collect analytics data and send automated messages and responses based on text and media contained in incoming messages.
While you can use WhatsApp for business without webhooks, you'll get far less business and marketing intelligence, and your automation capabilities will be limited.
If you use a third-party API, your API provider should have documentation for setting up webhooks. Alternatively, Facebook has documentation for setting up webhook URLs and inbound notification webhooks.  
Create a backup
Losing data is always wrong. Fortunately, there's a backup function in the WhatsApp Business App.
Simply navigate to the Settings menu. In the Chat section of the settings menu, there's a Chat Backups option. Tapping the Back Up or Back Up Now button (depending on whether you're on iPhone or Android) will create a backup of your WhatsApp data.
Alternatively, you can use an external service such as AWS (Amazon Web Service) to manage your WhatsApp backups. Either option works well enough, but the important part is ensuring you have some backup.
Test everything
Lastly, you should check your contacts to ensure you can access your phone numbers and send a test message to a personal phone number to ensure everything works as intended before you start sending business messages.
You're all set
Now that you've set up WhatsApp for business, you're ready to start communicating with customers on WhatsApp. Send some messages and start getting all the benefits of WhatsApp for business.