How to Choose a Software Provider for Businesses: Everything to Know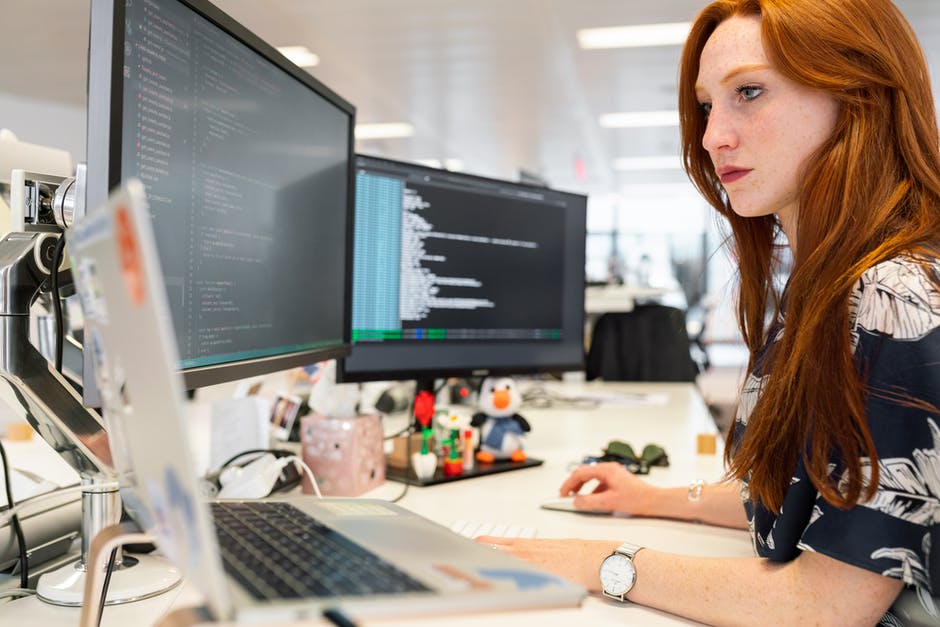 More and more of the world is becoming digitalized all the time. That means huge increases now and in the future for software, and that includes business software. That is a big reason that the global industry for business software and services was worth nearly $400 billion in 2020!
Of course, the size of the field means that there are a huge number of options to choose between. How are you supposed to know how to pick the right software provider for businesses?
There are a number of simple techniques you can apply to help you pick the best software provider for your unique situation. Read on to learn all about the most important tips to keep in mind when choosing your own software provider!
Pick a Provider With Excellent Security
Unfortunately, as technology continues to progress, so does the technological power of cybercriminals. It's becoming more important all the time that people be prepared to protect themselves from bad actors in the digital world.
That is the biggest reason that it is important to pick a software provider who takes the threat of cyber security seriously. There are a couple of different ways that you will want your software provider to take care of security.
Physically, their hardware should be kept secure. The best physical security systems will involve guards and cameras.
On top of that, there is cyber security. That means powerful firewalls. It also means keeping backups of all essential data.
Back-ps alone can make up for a lot of deficiencies in other areas. As long as everything is backed up in a separate location, you can generally retrieve anything that is stolen or damaged by cybercriminals.
Keeping backups is also important to protect your data from other potential damages. Those can include the destruction that is occasionally caused by intense weather. It can also include things like power surges and computer viruses that can damage hardware or software.
Make a List of Exactly What You Need
This is something you should do before you start comparing different software provider options. You should sit down and carefully list everything that you need from your software provider. You should also include things that you want, but are willing to let go of if you have to.
Make sure to organize what you want in order of importance. It can also help to identify which things are solid dealbreakers.
Once you enter the world of software providers, you will be subject to their sales attempts. They can try to convince you that you do or don't need certain things. But if you know in advance what you are looking for, you will be better prepared to say no when you need to and to say yes when you should.
Software providers can also try to convince you that you should be more flexible with your budget.
Take Cost Into Account
It is important not to cut corners on your software provider. Your software is one of the biggest things that affects your work experience.
Since you work so many hours each year, it can make a huge difference to your overall quality of life to have the proper software. You definitely don't want to be working with software that constantly aggravates you.
At the same time, everything has a budget. You can't focus only on getting the best software provider. You have other priorities that you also have to account for.
Sit down and allocate a reasonable budget for your software provider. It is important not to cut corners. But once you know what budget you want, be prepared to stick to your guns.
Spend Some Time With Ratings and Reviews
You are a future past customer of whichever software provider you end up going with. Will you be happy with your decision? One way to check is by looking at the satisfaction or lack thereof of other past customers.
Before you go with a given software provider, check out their ratings and reviews. Not only can this help you pick the right single software provider, but it can also help you narrow down your shortlist of candidate software providers.
One simple way to shorten your selection procedure is to only look at software providers with excellent overall ratings and scores. However, making your decision is not as simple as going with whoever has the highest score.
It is also important to spend time reading the detailed reviews that past customers leave about software providers. This will give you a lot more insight into why a rating is as high or as low as it is.
One common mistake to avoid is picking a company that has a high rating for irrelevant reasons. If their rating comes from a great piece of software that you are not interested in, then it is not relevant to you.
Make sure that you pick a place that gets high ratings because of the software that you are interested in.
The more that you understand about your software provider options, the more you might appreciate the importance of comparing software costs and references and reviews. When you are buying business software, it is important to find a product with the right business software features. Check out costcertified.com to learn more about what the right software provider might be able to do for you.
Understand How to Choose the Best Software Provider for Businesses
We hope that some of the ideas in the short article on how to choose the best software provider for businesses have been helpful for you.
Many people get excited about choosing a software provider and do not take their time to consider their many options. However, the choice you make at the very beginning will greatly impact the experience you have for many months and even years to come.
As a result, it is certainly worth taking the extra effort and time to make sure that you pick the right software provider to work with. To keep up-to-date on the latest developments in business, technology, and more, take a look through our other articles!
---
The Insidexpress is now on Telegram and Google News. Join us on Telegram and Google News, and stay updated.