How can a Remote HR Boost Employee Experience?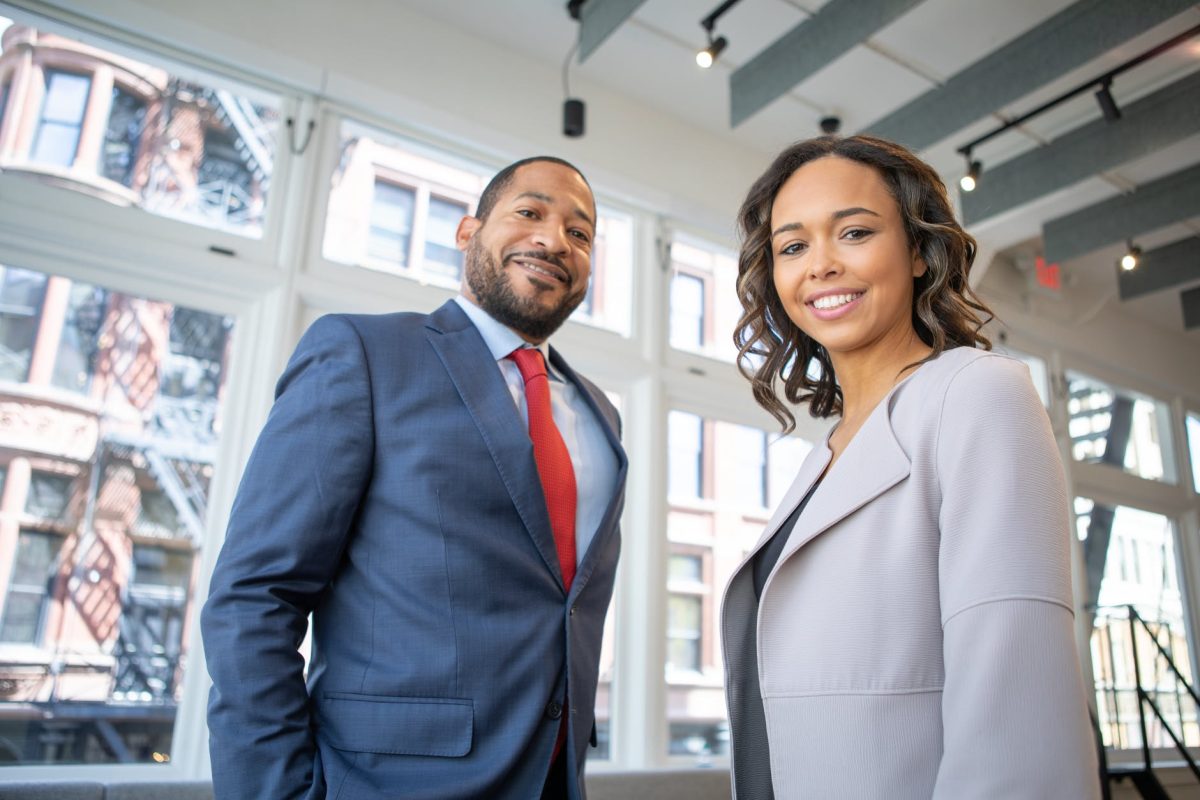 The success of any business often comes down to the motivation and happiness of its employees. Tapping into your employees' potential is one of the main tasks of any business owner. And that's when employee experience comes into play.
With the rise and continuing popularity of remote work, this term became more sought-after. The companies understood that employee experience isn't just about giving cakes on birthdays.
With the advancement of job opportunities and rapid development of the freelance labor market, the competition for a skilled workforce among the organizations became tougher.
That's why many employees choose the company based on various factors, assessing if it's good enough for them and gives not only money but other, non-material things. Employee experience is one of such things, and it often becomes a decisive point for many candidates.
So, HR Bit is here to review the phenomenon that is currently changing the decision-making process. Let's see how an outsourced HR specialist can help you get the highest response rates. 
What is employee experience?
Employee experience is a term used to describe several processes. It's the combination of all events that happen during an employee's lifecycle. Its starting point is the person's first day at work, and its finish point is the day when an employee leaves the job.
Employee experience includes the following stages:
Recruitment. The recruiters' messages, communication, and interviews are the keys to a successful employee experience because they make the first impression on a person and influence the following decisions.
Onboarding. An HR manager is a person who is usually responsible for this stage. This is when the employee understands how the organization works, and a smooth onboarding is a key to a successful probation period if your company has one.
Development and retention. That's when the newbie is a part of the team, contributes to project development, and completes tasks and goals. Motivation and feedback are highly valued during this stage.
Exit. This implies all the activities associated with the employees leaving the company, the final point of which is the exit interview.
As you can see, employee experience includes all the opportunities, experiences, and feelings associated with work. It's not just about giving an attractive paycheck. Your team members want to reach a sense of achievement and understand they impacted the organization's goals.
Your remote HR will help you establish a healthy working culture and be the guiding light for the employees.
Why does employee experience matter?
The demographics are changing, and so are the people's expectations about the working culture. Since most of the workforce, around 75%, will be represented by Millennials within the next 10 years, the companies should make sure that their work cultures align with their employees' demands. 
The representatives of this generation are known for valuing mission-driven and collaborative workplaces in which people feel motivated and inspired. It's crucial for them to have mentors because such an opportunity increases their happiness and productivity. The primary elements that make them choose a specific company over others are autonomy, mastery, and purpose.
So, if you aim to gain a competitive edge, you need to incorporate the language Millennials use. Also, that's the reason why having an HR on your team has such great importance. This is a person who bridges employees and employers, making sure they find a common language and their approaches to work align.
And even if you don't feel like having this specialist in-house isn't what your business needs, you can consider hiring a remote HR manager. Your employees are the backbone of your company, and they need to be treated with the respect they deserve.
The role of a remote HR specialist in employee experience
Employee experience implies the integration of several critical elements, including employee wellness, productivity, and technology. That's why your remote HR specialist will focus on treating all these components as one coherent issue.
This approach helps introduce a more holistic and effective solution that will eliminate the chances of new problems appearing in other employee experience stages. Some of the strategies HR managers leverage to facilitate are the following:
1. Ensuring a hassle-free application process
When searching for a job, employees usually have several options to choose from. So, it's critical to develop a clear and easy-to-navigate application process to avoid losing candidates. Your remote HR will ensure the easy operation of filling forms and recruiters' responsiveness.
2. Leveraging technology in recruitment
If you aim to have better communication with your team members, it's critical to use technologies. Often, modern HR managers use tools like NLPs or VR to make the interviewing process and further communication more effective.
3. Assessing employees' soft skills with new-age management tools
Various tools help assess the identified skills and offer online courses that will help employees advance their knowledge. Also, such a technical solution makes it easier to gather the required data and access it from the dashboard, where the results of all team members are presented.
4. Introducing a collaborative onboarding program
From the first day at work, it's necessary to emphasize that employees are welcome to reach out to seniors if they have any questions or ideas. It will positively impact the relationships within the team and improve your employer brand.
5. Assigning mentors to new hires to help them adapt
Newbies might feel like castaways during their first days at work if they lack communication with their colleagues. An HR professional assigns mentors to the new hires to help them adapt better. It also encourages the creation of new bonds and ensures a constant exchange of ideas between the team members.
Here are additional examples of the HR managers' strategies that proved their effectiveness in practice:
Conducting employee surveys.
Analyzing feedback and introducing changes based on the received information.
Ensuring effective and regular performance reviews.
Encouraging internal communication.
Recognizing employees for their work.
Introducing (virtual) team building activities.
Conducting exit interviews to gain insights into employee experiences.
Of course, the list isn't limited to these strategies. Each workplace is unique, and while some need an increased focus on boosting feedback mechanisms, the other requires more collaboration opportunities.
Conclusion
A positive employee experience is a prerequisite for improved company performance, decreased retention rates, and higher customer satisfaction. Employee experience goes beyond paychecks and perks, and a remote HR manager helps companies establish healthy and thriving working environments.
---
The Insidexpress is now on Telegram and Google News. Join us on Telegram and Google News, and stay updated.