Expert Tips for Starting a Podcast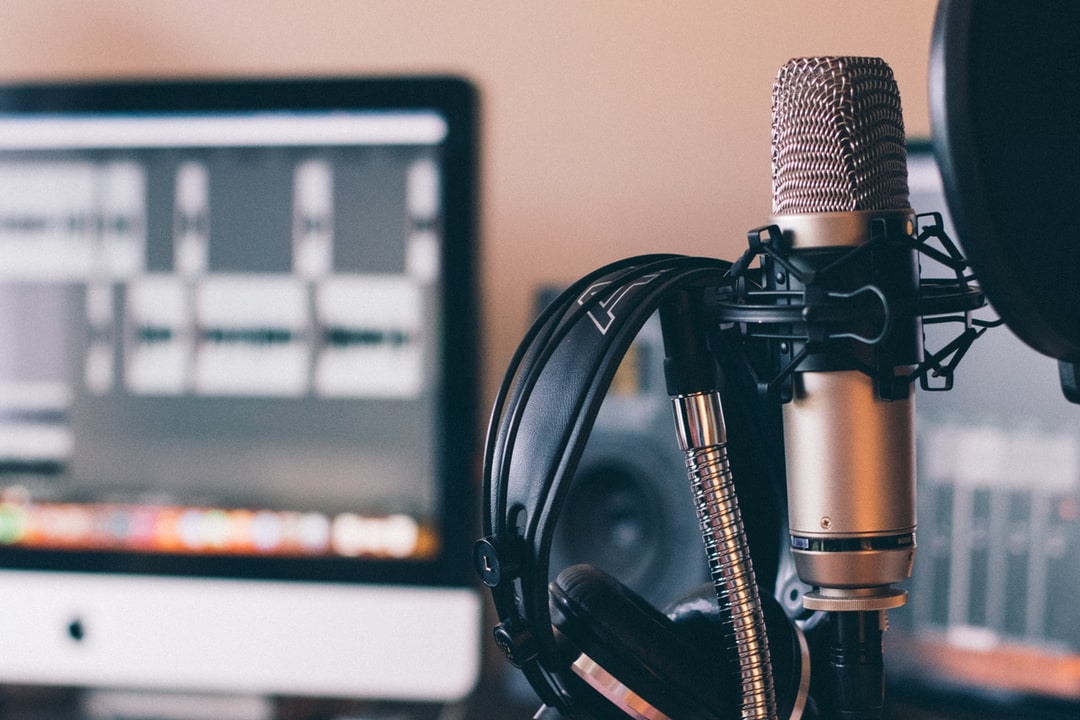 Are you considering starting a podcast? It's a great idea.
Did you know that almost two million podcasts and more than 48 million episodes of podcasts were available in 2021? Podcasts are a way to help you connect with your audience.
It allows you to build trust while establishing yourself as an expert in your field. If done right, you'll become the person everyone goes to for information in your industry!
Starting a podcast isn't as simple as hitting a record and letting the audio roll. There are preparation, equipment, and other factors you need to consider before you jump into the deep end.
If you're interested in learning how to start a podcast, you've come to the right place. Here are a few expert tips to help you begin your journey into podcast production.
Create a Solid Podcast Foundation
Experts recommend starting with the basics. Choose a theme, title, and format for your podcast, and make sure it reflects your goals. Research the type of podcast you want to produce.
Understand the market and understand what works best for the audience. Consider the length and frequency of your podcast. Different times and lengths may work better depending on your target audience.
You'll need to secure the domain name and social media handle. After establishing your brand, it's time to commit to a manageable publishing schedule and map out your episode topics. Consider the best way to set up the technical and logistical aspects of your podcast.
With a solid foundation in place, you'll be confident in launching your podcast series. Engage with listeners and reach a broader audience.
Choose the Right Audio Equipment
High-quality audio is essential for a successful podcast. Be sure to consider the type of microphone you will use, the type of recording software, the quality of audio editing software, and how you will manage your podcast recordings.
Invest in a good-quality microphone and audio interface. This is to ensure good sound quality. Use headphones to check levels and be sure to pay attention to the audio settings in your software.
A good quality pop filter and sound absorbers can also help to make sure your recordings are clear and professional. Good audio editing software will help you create the best possible podcast. Make sure to back up your podcasts.
Practice recording and editing with your equipment, so you are prepared to get your podcast off the ground. Don't forget to listen to your episodes before launch. This will help you identify opportunities to fine-tune your content and make last-minute changes.
Hone Your Content Strategy
This is important for success and for attracting a following. Establish a recurring release schedule and stick to it. Know your audience and find out what topics interest them.
Develop an editorial calendar that outlines your topics for upcoming episodes. Incorporate stories and active conversations with your audience in each episode. Have a set purpose for each episode and stick to it.
Make sure that each episode provides valuable insights and opinions by having subject matter experts as guests. If you're not sure who to invite to your podcast, networking is key.
You may want to check out Dr. Jeremy Weisz, an expert in podcasts. By doing the right thing, your podcast will have a solid content strategy that will help it stand out from the crowd.
Track Your Time Commitment
Set realistic goals for your podcast. Make sure you have the necessary time to produce them. Plan for the amount of work that goes into recording and post-production, or else you will find yourself pushing back your deadlines and feeling overwhelmed.
Breaking down the task into manageable chunks can help make the workload easier to manage. Also, create a schedule, so you know exactly when each step needs to be done and stick to it.
Make sure you have dedicated blocks of time to create, edit, and distribute content. By prioritizing your time and being consistent, you set yourself up for long-term podcast success.
Harness Technology to Promote Your Podcast
Social media platforms such as Facebook, Twitter, and Instagram are excellent sources for advertisers and viewers to learn about a podcast. These can be utilized to reach specific audiences. Utilizing streaming services like Spotify, Apple Music, and Castbox can help people find the podcast and make it a success.
Leveraging search engine optimization can also boost ratings and get more people interested in the podcast. Countless blogging and vlogging platforms can be used to share the podcast and link back to the platform it's hosted on.
Experts recommend leveraging a listening platform such as Apple Podcasts, YouTube, or SoundCloud to track its growth as it unfolds. This way, you'll know immediately how potential listeners are engaging with your podcast and where to optimize it for improved visibility and reach.
It is smart to track downloads, plays, and completion numbers. They can give powerful insight into the success of individual episodes.
Reviewing this data can help you hone your podcasting style, as well as target which topics and guests draw the most views. Metrics such as the number of reviews and ratings per episode can determine how many extra listeners you need in the long term.
Insights on Starting a Podcast
Starting a podcast doesn't have to be hard. Podcasts are becoming one of the biggest trends in media and communication. To get started on your podcasting journey, follow these expert tips for setting up a thoughtful and intriguing show.
Choose a genre, research the competition, and test your podcast with friends and family. With determination, hard work, and quality planning, you, too, can start your podcast. Take the plunge now and get your podcast out for the world to hear!
Now that you know how to start a podcast, you have one key tool to use with your affiliate marketing. Check out our other articles for more helpful tips you can use for your affiliate marketing business.
---
The Insidexpress is now on Telegram and Google News. Join us on Telegram and Google News, and stay updated.