Benefits of Hiring Dedicated Resources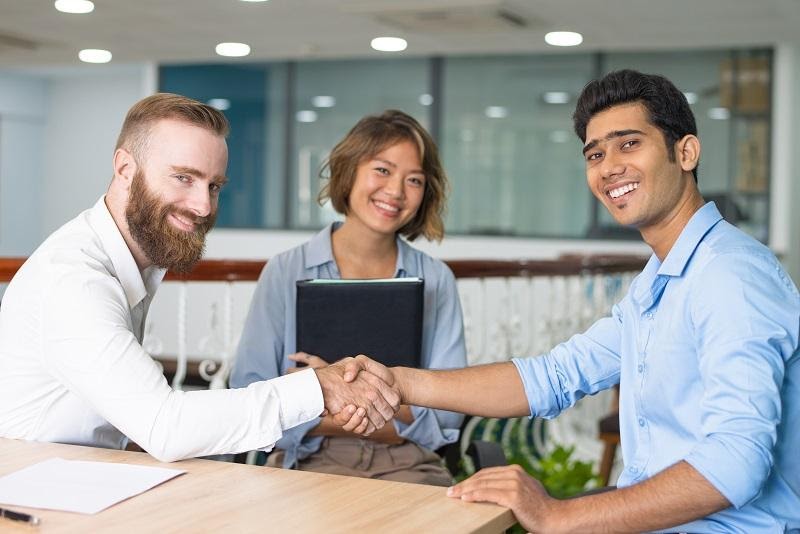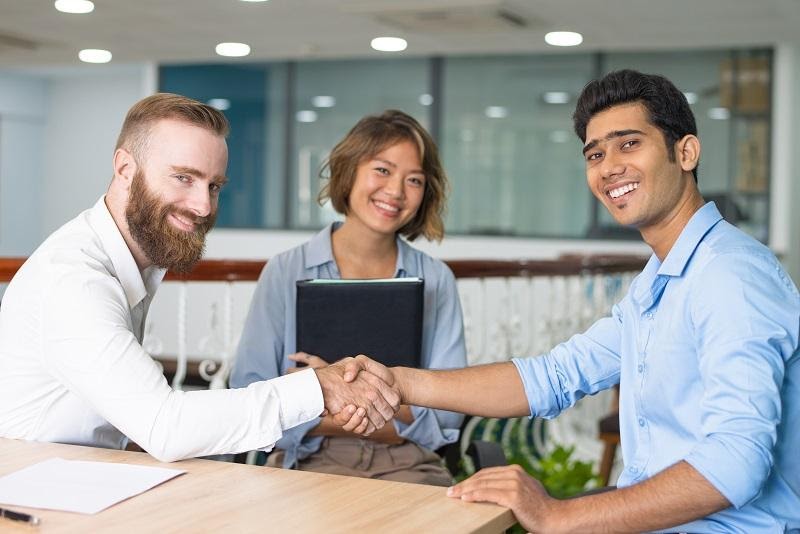 Consider how much easier and faster it would be if a group of diverse people could be grouped into a single system, and are employed to execute and finish specific projects according to the exact requirements of an organization.

Individual workers find it difficult to combine the many aspects of a project into a single unit and are hence unable to satisfy the intended need of any business organization.
Nowadays, the notion of dedicated recruiting is being employed to improve the efficiency of any organisation or corporation. It entails employing a group of employees who will work together to provide the services required.
Dedicated resources are qualified professionals who are ready to take on the allocated task or responsibilities with absolute accountability. Based on their work experience, these professional groups are selected and evaluated for their productivity.
Employing specialized developers does not require them to be taught to execute specific tasks. It has thus been shown that the notion of dedicated employment is an effective way to meet specific requirements. Thus, with this approach, the business or company's project will be able to run smoothly.
To accomplish their goals, company owners often rely on the support of "dedicated resources."
Since committed resources consist of a team of specialists that study your business and work diligently to increase your success, hiring committed resources improves your businesses' efficiency and effectiveness.
A substantial boost in productivity and significant reductions in development expenses have been documented by statistics for firms that have employed dedicated resources.
The Following are Advantages of Hiring Dedicated Resources
Hired developers can execute work with the maximum degree of efficiency. It has several advantages, which is why many organisations favor it.
Extremely Talented Resources- It's possible that the capabilities of your development team are restricted. Most businesses find it easy to work with professional developers because they are carefully screened and have previous experience in the areas of their expertise. These developers are specialists in their industry because of their work experience. As a result, it is recommended to use qualified experts rather than unskilled individuals.

Flexibility- A specialized developer can provide freedom in every way. These developers are devoted to working just on your projects and nothing else. Revision or modification of the terms and conditions signed while employing these expert developers is also possible. It is also possible to get partial or installment compensation depending on the number of days or hours worked.
Emphasis on Business is Strengthened- Hiring dedicated developers like those on ResourceQueue is crucial to the growth of any company. Whenever a project or contract is significant, employing these specialists is always a good idea. This is because they have been appropriately taught and qualified to execute the required tasks with ease. In lieu of devoting your time to the project or contract, consider outsourcing the work. You can engage these developers to do what they do best so that you can focus on other elements of your business, such as branding, marketing, and promotion. The business will be more focused as a result, and the general standard of the firm will be raised.

Affordable- Cost-effectiveness comes from hiring a group of individuals to accomplish a set of specific activities. The fact that these experts are qualified and experienced means that they are only compensated for the specific work. Hiring a group of unprofessional employees, on the other hand, costs more money. The money will be used to teach these unqualified individuals in order to make them suitable and qualified to do the specified job. As a result, employing experienced developers is comparatively less draining on the pockets.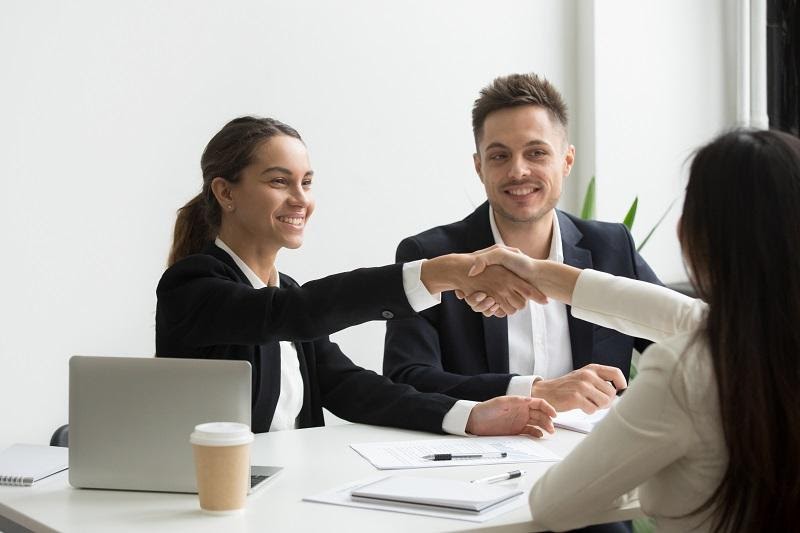 A Wide Range of Skills is Accessible- Some projects demand specialised talents, while others require a distinct set of skills to complete. Since each member of the specialised development team has distinct skill sets, you can access a wide range of expertise as needed for a project or contract. Before hiring your team of dedicated resources always take a project's expertise level into consideration.

Easy to Manage- It's difficult to manage individual employees and get them to understand their roles. Not only that, but these employees must be regularly monitored to determine if they are performing their job effectively. A considerable amount of time is wasted in the process, and attention is diverted from other significant corporate aspects. It is easy to work with the hired developers. You simply assign them the task and tell them the deadline for them to begin. They will manage the rest in accordance with the deadline. They might do the task early or on time, depending on various other circumstances.
Faster Response In Exceptional Situations- Assume you have a tight deadline for a project or contract. At that time, it would have been not easy to hire individuals who will have the necessary skills. A dedicated developer's services would appear to be the ideal option in these circumstances of urgency. In addition, these developers are highly skilled, which will allows you to complete your project on time. If an emergency occurs within a short time frame, these development teams will provide the best possible outcome.

24/7 Accessibility- Once your project is done, you will require support & maintenance. A specialised development team will provide priority assistance because they are wholly focused on your project. Even if they are working on other projects, they will prioritise yours because they are almost your in-house IT team. The specialised development team for your work is always ready. Whenever you wish, the team will go to work on any changes you need to deliver quickly. Their primary goal is to give you continuous assistance for your business.

Persistent Development Team- This ensures that your development team is consistent. It is impossible to control freelancers because they work at their own authority. On the other hand, they leave at any time, without really asserting a reason for doing so. Your project won't be left unfinished if the team decides to cease working. In every case, a dedicated developer makes sure that the project is done as quickly as possible.
Hire a dedicated resource by Considering the Following Factors
Hire a devoted resource if there are a lot of chores piling up and you don't have a huge in-house staff to take care of your technology demands. While there is not much of a performance difference between a full-time employee and a dedicated resource (unless you have a flawed hiring process), there are a few variables to consider when employing a dedicated resource.
Organizations who provide dedicated resources are a good place to start your search. When employing a dedicated resource team, one of the most crucial things to know is if they will be able to comprehend your mission. In this post, we'll look at some of the more essential components of cultural fit.

Verify their Portfolio- Take a peek at their portfolio if you want to recruit committed staff. Check out their work on StackOverflow, GitHub, and other programming forums. Their prior work, their working methods, the kind of projects they are comfortable working on and more will be apparent to you after studying this. In the middle of the countless portfolios you will receive, picking out the correct firm will be a long and arduous process. To choose the perfect developer for your business, you should still go through portfolios.

Get in Touch With them- Mutual respect and understanding are required in a professional partnership. When you are trying to hire dedicated developers, it is difficult to discern collaboration like this, and you wind up making the incorrect decision more often than not. In such instances, speaking with the staff you'd like to hire is essential. This allows you to determine whether there are any communication gaps between you and your partner. During the early discussions, establish a rapport. Ask them how they've managed similar clients in the past. In order to be the best partners for each other, try to understand them personally. It will make even the most devoted developers delighted that you took the time to talk with them. For both parties concerned, it's a win-win situation

Experience- There are always advantages to working with a team of professionals who have years of experience. A dedicated resource with ample experience is required for large projects, since it provides you with the expertise of a seasoned team. In some cases, experience trumps ability. However, in the real world, this happens more often than you might expect. We gain experience by utilising tried-and-true methods and procedures with a track record of delivering outcomes. Reap the benefits of that well when you hire an experienced, dedicated employee.

Excellent Working Conditions- Your dedicated resources may not be located in your workplace, and they are likely to come from another location. A comfortable work environment that increases productivity is in your best interest. Businesses that take very good care of their workers, the workers then will also put out the effort necessary to complete your job as well.
Conclusion

It is tough to locate an excellent dedicated resource.
When it comes to hiring dedicated resources for your organisation, it's not something you do solely on gut instinct. You can always make a mistake, no matter who you pick and how rigorous your recruiting process is. If you want to be sure that you're not in the wrong, it's a good idea to take the procedures we've mentioned above.

In cases where you do not have the internal resources to meet your development needs, employ professional resources from a consulting firm.
---
The Insidexpress is now on Telegram and Google News. Join us on Telegram and Google News, and stay updated.