If you're a business owner who frequently needs to transport large or heavy items, you may be considering a gooseneck trailer. Gooseneck trailers offer several advantages over regular ones, but it's important to choose the right one for your business. This guide will help you select the best gooseneck trailer for your needs.
Privacy Is Key
If you're getting this addition for your business, it's likely that you don't want everyone to know what is going on in there. People who want to conduct business from these vehicles are opting for enclosed gooseneck trailers which give them a screen that shields the interior from the outside world. This will ensure that only you and your employees know its contents.
Privacy is a must because it shields you from any potential theft or damage. It's also important to consider how you will be securing the trailer, as it could become vulnerable if someone is able to break into it easily.
Why Do You Need The Trailer?
People are getting trailers for their businesses for different reasons. The most common ones are the following:
Greater capacity: Gooseneck trailers often have a higher capacity than traditional trailers, which means they can be used to haul larger loads.
Increased stability: Gooseneck trailers are designed with a lower center of gravity, which makes them more stable when hauling heavy loads.
Improved maneuverability: The trailer can be more easily maneuvered than a traditional trailer that is hitched to the bumper.
Versatility: Gooseneck trailers can be used for a variety of hauling tasks, such as transporting livestock, construction equipment, or even RVs.
Durability: Gooseneck trailers are built to withstand heavy use and are often made of durable materials such as steel or aluminum.
Cost efficiency: Gooseneck trailers are known for having high resale value.
Customizable: Gooseneck trailers often come in customizable models, allowing businesses to choose the specific features that are most important for their hauling needs.
Safety: Gooseneck trailers can be equipped with features like brakes and safety chains to help ensure the safety of the driver and the load being transported.
Make sure to know why you personally want to get a trailer for your business. Whichever the reason, you can get one that first you, and then further customize until it represents a perfect fit for what you've intended it.
Consider The Size
Size is an important factor when choosing a gooseneck trailer for a business because it determines the amount of cargo that can be transported at one time. If a business needs to transport large or heavy loads, a gooseneck trailer with a large capacity will be necessary. On the other hand, if a business mainly transports smaller loads, a smaller gooseneck trailer may be more appropriate.
In addition to capacity, size is also important because it can affect the maneuverability and stability of the trailer. Larger trailers may be more difficult to maneuver in tight spaces or make turns, which can be a problem for businesses that frequently operate in urban areas or on job sites with limited space. A bigger trailer also might not be necessary if the capacity requirement of the business is lower. Proper matching of size will help the business to operate smoothly and efficiently.
Think About Weight Capacity
This is another obvious one. A business that transports heavy loads, such as construction equipment or large quantities of materials, will need a gooseneck trailer with a high weight capacity. Choosing a trailer with a weight capacity that is not sufficient for the loads that will be transported can be dangerous and could lead to damage to the trailer or to the equipment being transported.
In addition to safety, weight capacity is also important because it can affect the efficiency of the business. A trailer with a high weight capacity will be able to transport more cargo in one trip, which can help to reduce the number of trips required to transport all of the goods. This can save time and money, as it reduces the number of trips needed to transport the goods, lower the wear and tear of the vehicles, and avoid additional fuel consumption.
What Terrain Will You Drive On?
Considering the terrain you will drive on is an important factor when choosing a trailer for a business because it can affect the performance and safety of the trailer. For example, if a business will be driving on rough or uneven terrain, such as dirt roads or construction sites, a gooseneck trailer with sturdy, heavy-duty construction and high-quality suspension will be necessary to ensure that the trailer can handle the rough terrain and protect the cargo. On the other hand, if a business will primarily be driving on paved roads, a lighter-duty trailer may be sufficient. This factor will also determine your maintenance needs.
The terrain also affects the type of tires, brakes, and axles needed. For instance, if the terrain is off-road, the tires should be designed for those conditions, off-road tires have more aggressive tread patterns, designed to provide more traction and stability on uneven surfaces.
Look At The Flooring
Make sure the trailer has the right type of flooring as well. This can determine the durability, ease of cleaning, and weight capacity of the trailer. For example, if a business will be transporting livestock, a trailer with a smooth and easy-to-clean floor, such as aluminum or sealed wood, would be beneficial to keep the animals safe and healthy. On the other hand, if the business will be transporting construction materials or heavy equipment, a steel floor would be more durable and able to withstand the weight of the load.
Read Reviews
Reviews can help a business to identify potential issues or problems with a trailer before making a purchase. For example, a review might mention that a certain trailer model has a tendency to rust or that its brakes are prone to failure. This kind of information can be crucial in helping a business to make an informed decision and avoid costly mistakes.
In addition to identifying potential issues, reviews can also provide information about the overall satisfaction of previous customers. This can give a business an idea of the level of customer service and support they can expect from the manufacturer or dealer.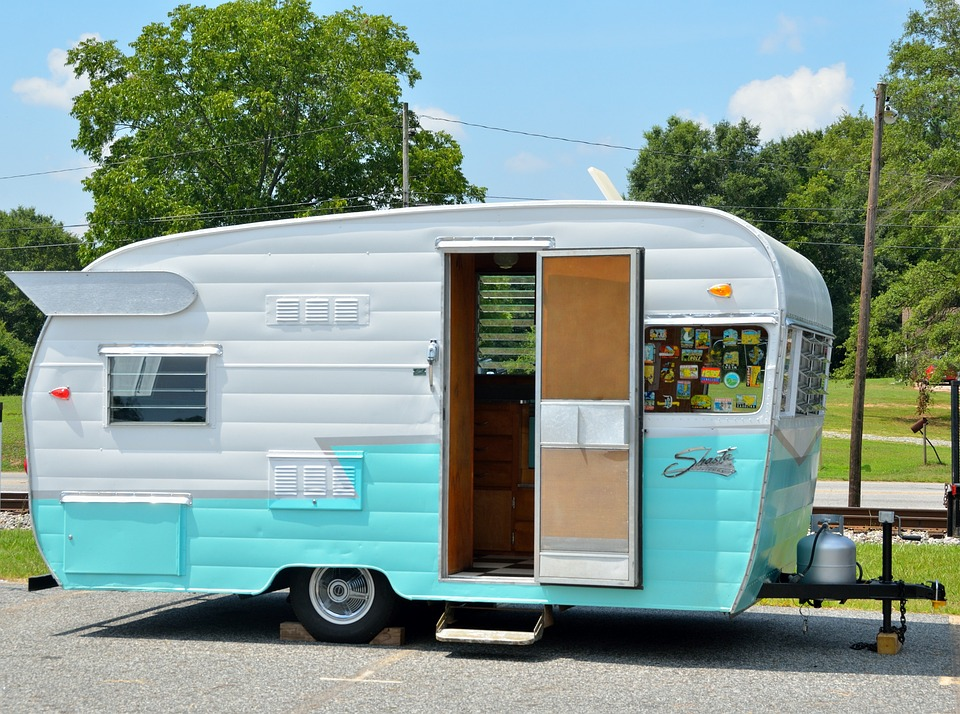 A gooseneck trailer can be very beneficial for a business, but you should always go for options that offer more privacy. Make sure to determine your personal business needs and then consider the size and weight capacity you'd like to get. You should also think about the terrain you'll be driving through as well as the floors inside. Finally, make sure to read reviews so you may know what other customers have to say about the product before making a decision!