6 Tips To Help You Improve Your Business Website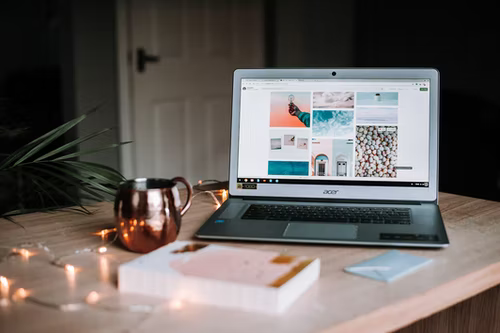 Most businesses have a website, but not all websites are created equal. Many business websites are holding their businesses back from reaching their full potential. It could be that the site design is outdated, or perhaps it's not user-friendly. Whatever the reason, if you're one of the business owners who aren't happy with the performance of your website, don't worry – you're not alone. This article will give you six tips to help you improve your business website and take it to the next level.
1. Consider Having a Reliable Hosting Provider
One of the most important things to consider when having a successful website is having reliable hosting. Many businesses mistake choosing a cheap or free hosting option, but this can hurt your website in the long run. Instead, opt for a reputable and reliable host that offers excellent customer service always to get help if you ever need it.
Having a reliable host is important because it can affect the uptime of your website, which is the amount of time that your site is online and available to visitors. If your site is down, potential customers will be unable to see what you have to offer, leading to lost business. You need to consider NVMe hosting service that will give you the reliability and customer service you need for your website. In addition, a reliable host will also offer features such as security and backups, which can help protect your website from being hacked or lost.
2. Make Sure Your Website is Mobile-Friendly
In today's day and age, it's more important than ever to make sure that your website is mobile-friendly. This means it should be easy to view and navigate on a mobile device, such as a smartphone or tablet. More and more people are using their mobile devices to access the internet, so if your site isn't mobile-friendly, you could miss out on a lot of potential traffic and customers.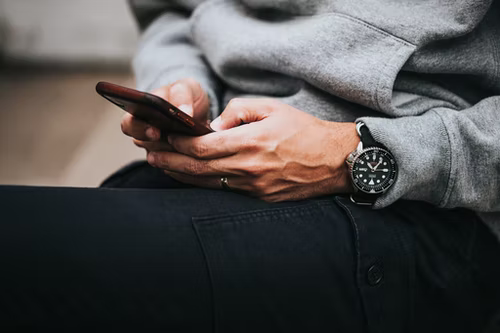 You can do a few things to make sure your website is mobile-friendly. First, you'll want to avoid using Flash, which is not supported on most mobile devices. In addition, you'll want to make sure that your website is responsive, meaning that it will adjust to fit any screen size. Finally, you'll want to keep your design simple and easy to navigate so that visitors can find what they're looking for without any trouble. It is also recommended to thoroughly test your website on various mobile devices to ensure that it functions properly.
3. Use High-Quality Content
One of the best ways to improve your website is by using high-quality content. This means writing compelling and interesting articles and blog posts and creating helpful videos or infographics. Your content should be relevant to your niche or industry and offer value to your visitors. In addition, it's essential to make sure that your content is keyword-rich so that it can be found by potential customers who are searching for what you have to offer.
Content is important because it will ultimately draw people to your website and keep them coming back for more. If you can create helpful, informative, and entertaining content, you'll be more likely to build a loyal following of readers or viewers regularly visiting your site. The best way to do this is by consistently creating new and exciting content that will engage your audience.
4. Use Attractive and High-Quality Images
In addition to using high-quality content, you should also use attractive and high-quality images on your website. People are visual creatures, so having beautiful images on your site can make a difference in your website's overall look and feel. In addition, using images can help break up large chunks of text and make your site more visually appealing.
When selecting images for your website, it's vital to choose high-quality and professional-looking images relevant to your niche. You can either create your original images or purchase stock photos from websites such as iStockPhoto or Shutterstock. Only use images that you have the rights to use, and make sure to give credit to the artist if you're using someone else's work.
5. Pay Attention to Visual Design
Along with using high-quality content and images, it's also essential to pay attention to the overall visual design of your website. This includes color scheme, font choices, layout, and more. By paying attention to the details of your website's visual design, you'll be able to create an experience for visitors that is visually pleasing and makes them want to stick around on your site longer.
Many different tools can help make designing a beautiful website easier than ever. For example, you can use tools like Canva to create beautiful, professional-looking images for your website. You can also turn to sites like ThemeForest and Creative Market for premium themes that you can use to customize the look and feel of your website.
6. Measure Site Traffic and Analyze Data
Finally, to truly understand how well your business website performs, it's vital to measure site traffic and analyze data. This means tracking essential metrics such as several visitors, page views, bounce rate, time on site, etc. Analyzing this data over time will see what works well and what doesn't work so well on your site. You can make changes or tweaks as needed to improve your website's performance based on this information.
You can use several tools to measure site traffic and analyze data, such as Google Analytics. These tools can help you track metrics such as user behavior, acquisition sources, and more. By paying attention to the data and using it to make changes to your site, you'll be able to create a website that is optimized for success. Additionally, most web hosting providers also offer built-in analytics tools that you can use to track your website's progress.
By following these tips, you can help improve your business website and make it more successful. Remember to focus on creating a mobile-friendly design, using high-quality content, paying attention to visual design, measuring site traffic, and analyzing data. With a bit of effort, you can create a website that will attract new customers and help grow your business.
---
The Insidexpress is now on Telegram and Google News. Join us on Telegram and Google News, and stay updated.