Perfect Diary Mascara: Brushing for Long and Perfect Lashes
A great makeup look can't be achieved without the important accent of eyelashes, and often, eyelashes are no longer the accent, but the focus of the makeup. After all, your eyes are the first thing that people notice. Bright eyes with long, thick lashes will make one fall in love at first sight. Perfect Diary mascara will be your best choice if you want to quickly brush on amazingly long and slender lashes.
Why choose Perfect Diary mascara
There are many mascaras on the market, why do we choose Perfect Diary over others? Here we offer the following three reasons.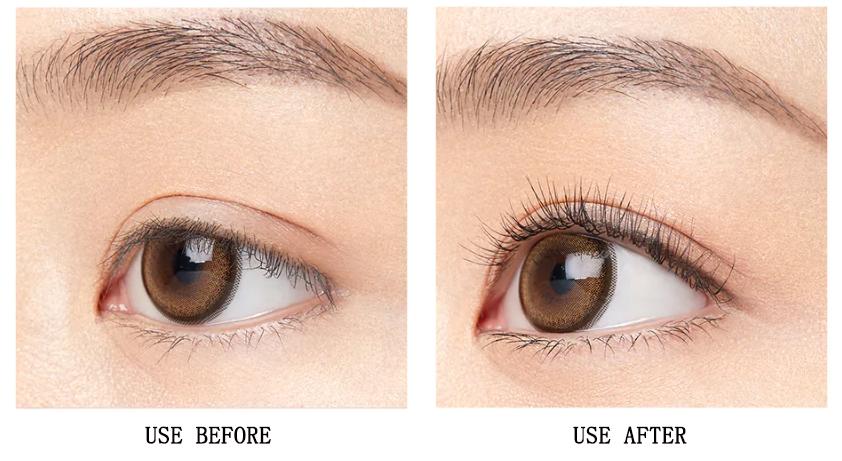 Beginner friendly: ultra-fine brush head
High Definition Long Lasting Multi-Function Mascara from Perfect Diary, is absolute best companion for your eyelashes. This Perfect Diary mascara has a very fine brush head, which is very newbie friendly because it makes it very easy to apply makeup and brush out long, curly lashes without worrying about letting them clump and thus ruining the entire look.
The extremely fine brush head allows us to control the mascara more easily and create the desired look we want. Even a beginner can draw well-defined lashes effortlessly!
Waterproof and smudge-proof: easily keeps you glowing all-day
Many girls dread the summer when the dreaded hot sun melts our entire makeup! And the lashes would be miserable! But Perfect Diary Mascara's excellent water resistance improves this and keeps your lashes curled and shiny for a long time.
This is because Perfect Diary has added a unique formula that protects the lashes more effectively while maintaining long-lasting curl.
Optimal curl angle: attractive eye curves
Perfect Diary mascara delivers a curl that is not stiff and abrupt. The special brush head is designed to help you go for the best curl and make your lashes look natural and attractive.
Two common colors, black and brown, are available for you to choose from to give you the best experience in applying your lashes.
How to brush your eyelashes with mascara from Perfect Diary
If you want to have curled eyelashes, in addition to mascara, we also need to have an eyelash curler.
When applying mascara, use an eyelash curler to squeeze the lashes for one second, then release and raise the lashes upwards, then clench for one second. Look in the mirror after curling to confirm the curl. If it is too curly, the mucous membrane part of the eyelashes will be exposed, so practice curling your lashes to make them natural and cute.
Before brushing on the mascara, you should wipe off the excess amount in the bottle. Wiping with a tissue has the same effect, so as to avoid smudging.
Brush the mascara in a horizontal hold, starting from the eyelashes in a zigzag pattern from the root forward.
Brush the lower lashes lightly with the mascara one by one to avoid staining the lower eyelid; after the mascara dries, repeat the brush again to complete the operation.
The correct way to apply mascara is to set it first, so it is necessary to use an eyelash curler. However, if you clip from the root of the eyelashes, they will look very stiff, so clip them on at the root and then gently clip them down in the middle to achieve a natural curved effect.
Finally: pay attention to the safety of your mascara
Generally, unopened mascara has a shelf life of 2-3 years from the date of manufacture, this time does not mean you can use it for 2-3 years, but you can unpack it and use it anytime within 2-3 years after the date of manufacture when you buy it.
The maximum period that you can use mascara after it has been unsealed is generally 3 months, and the longest will not exceed 4 months. This is because mascara is in liquid form, and the humid and dark environment inside makes it easy for bacteria to grow, and its sticky texture also makes it easy for dust and bacteria to stick to it. Therefore, not only does mascara have a short shelf life and use-by date, but it is also best not to lend it to others at will.
If you find that your mascara has outlived its usefulness, then pick up a new Perfect Diary mascara!
---
The Insidexpress is now on Telegram and Google News. Join us on Telegram and Google News, and stay updated.