Best Way To Buy A Used Car With Low Cost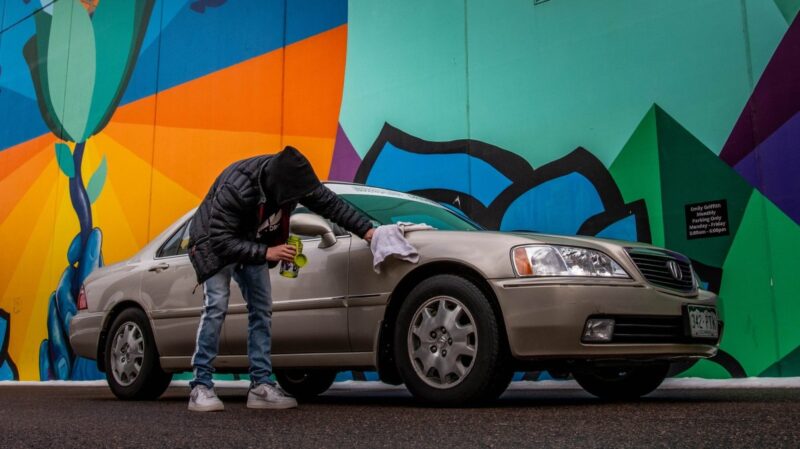 Buying a used car is a great way to save a decent amount of money. Moreover, with a careful and responsible approach to the search for such a vehicle, it will serve you for many more years. However, finding used cars for sale in good condition is one thing, but finding such cars for sale under $500 is quite difficult, and a low cost vehicle usually means this particular price category. However, everything is possible with the right approach, patience and knowledge of some tricks.
You should look towards models that are distinguished by their reliability, because they are more likely to work without breakdowns for many more years. But even the most reliable cars, with poor care for them, quickly turn into ordinary scrap metal. Therefore, before buying cars for sale under $500, you need to study their history to understand how they were treated by their previous owners. Also, don't forget about the price. You will have to sacrifice something so that it is not too high. It may be necessary to choose a less powerful or less functional car for this.
1. Think about your budget for Buying Used Car and calculate all necessary expenses
Be sure to calculate in advance the costs necessary not only for the purchase of the machine, but also for its repair and maintenance, which will need to be carried out for the first time after purchase. Also, fuel costs money, so it is also better to include it in the list of these expenses. If you do not do this in advance, then later you will have to recalculate the budget, which can be very unpleasant. Think about how much engine power and what features you want to see in your vehicle. Focus only on what you need. Unnecessary functionality can cost quite a lot, and there can also be problems with it later if you have to fix it. When you decide on all the details, you can start choosing a place where you can find suitable used cars for sale under 500.
2. Carefully look for a place where there are good used cars for sale under $500
At this stage, you need to carefully examine the many different options. Pay attention to the service, the range of vehicles, the prices. Ask what guarantees they give, what responsibility they will take on and what they can generally offer you. You should compare as many options as possible, because only in this way you will be able to find a place with the most favorable conditions for buying a car. It is very important to make sure that the sellers do not try to deceive you and sell you a bad car with a lot of problems. If you notice that you are being lied to, then it is better to refuse to cooperate with these people.
In fact, a lot about the vehicle depends on where you buy it. For example, if you want to shop at a dealership that has certified used cars, you are more likely to come across a good one that will last you a long time. However, the price will not be the lowest. Another option would be to look towards a non-certified vehicle. These cars are less well maintained, but in this case, you have the opportunity to find a really cool car, only at an even lower price. It is also worth paying attention to independent dealerships. These places usually have a huge number of different used cars for sale under 500. However, here you need to be as careful as possible, as the quality of vehicles and service can be low. But it all depends on the specific center, so you can find really good places with conscientious sellers.
If you want to buy a car for sale under 500 by owner, you need to be as careful as possible, because there are a lot of resellers and unscrupulous people who want to deceive you. However, there are also some advantages. For example, in this case, you can bargain with the seller and get a better price for you.
In general, there are really a lot of options, so you have to try to find the most suitable one.
3. Choose the right used cars with low cost
Think about how you want your vehicle to be. What do you want from him? What features do you need? No need to look for powerful cars with a lot of different features. Focus on reliability. You need to look for an option with a low cost of ownership and low gas mileage. This will help you save a lot on the distance. Look towards older cars. If they are well cared for, they can last you many more years, plus they have a lower price. Read the information on the forums. Find out which vehicles have the fewest maintenance issues and which ones are the cheapest to repair. Research insurance costs and compare multiple options.
When you find a used vehicles for sale that suits you, when inspecting it, you must definitely pay attention to the condition of the body, technical component and interior. Look for signs of serious damage. If, as a result of an accident, the geometry of the body was violated, then you should refuse to buy this copy. Listen to how the engine works and inspect it. It should be free of oil and other liquids. Also, extra sounds should alert you. The levers and all suspension elements must be in good condition. Ask for a test drive. This way you will have a much better chance of spotting any flaws.
Be sure to read all documents. Find out the VIN number and use it to find all the information about the car. Compare the data received with those given to you by the seller. If they differ, you should be wary or refuse to buy such an instance.
When you buy cheap cars under $500, you need to pay minimum attention to the age of the car and some minor damage to the body or technical part, if these damages do not greatly affect the operating conditions. The main thing here is to check the history of the car and documents for it. The main requirements are that the car is not listed as stolen, not pledged to the bank or not in a total accident
Buying used cars with low cost is a complex process. It takes a lot of effort to find the right vehicle for you. However, if you follow all the tips, then you can make a purchase that will delight you for a long time.
---
The Insidexpress is now on Telegram and Google News. Join us on Telegram and Google News, and stay updated.