How Can The Youth Help In Growing The Agriculture Sector
Agriculture is not typically seen as a viable career option for young people. This is also true in Sub-Saharan Africa, where the general populace lives in rural regions and over 70% of rural households rely on agriculture for a living.
Agriculture is the single most significant platform for job creation, income production, and food security, and it has the potential to reduce poverty through higher productivity, quality enhancement, and connections to other sectors. However, if kids and their parents drift toward off-farm labour and professions in cities, its immense promise will be squandered.
The Importance Of Youth Engagement In Agriculture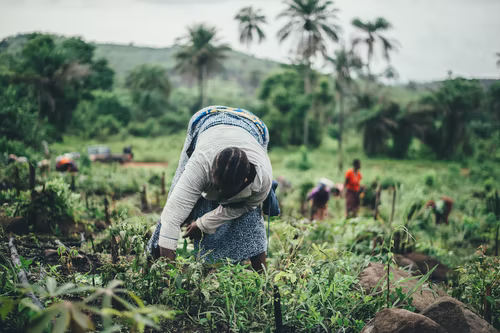 The jobless rate for young citizens is presently triple that of seniors in all areas around the world. In Africa, which has the world's youngest populace, two-thirds of young people are out of work or labouring in risky, low-paying jobs.
The COVID-19 epidemic has also wreaked havoc on employment and food systems, resulting in a rise in worldwide famine. Agriculture is the foundation of many economies, accounting for upwards of25% of the GDP in numerous developing nations. Engaging adolescents in agriculture — a readily available, timely, and crucial growth sector — is critical to improving food production, feeding communities, and offering lucrative work opportunities for the planet's burgeoning young population.
The Negative Attitude Towards Agriculture By The Youth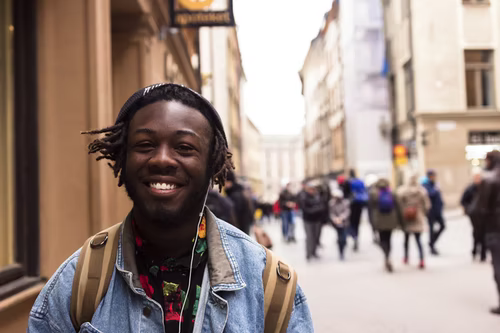 Agriculture may and can have a good impact in many nations, but it is unappealing to young people. Global warming, insects and invasive species, outmoded agricultural techniques, and restricted access to technology are among difficulties that farmers throughout the world face regularly, all of which impede productivity and revenue production.
A recent analysis on the significance of youth in agricultural production highlights further barriers to young participation in agriculture, most notably a lack of money, land, markets, and training. These constraints have created a generational indifference in agriculture, with many youths perceiving it as an insecure source of income and instead of looking to metropolitan centres for opportunities.
There is a widespread perception that agriculture is unappealing to young people because it is not digitally – driven.
Positive Effects Of Technological Advancement In Agriculture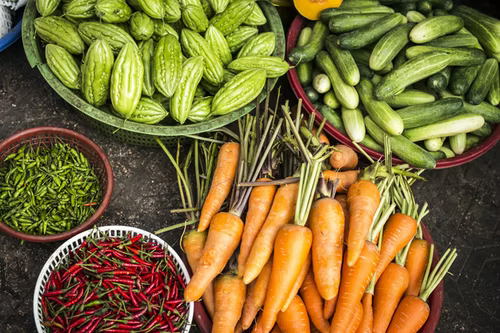 Research also demonstrates that with the correct assistance, young people may be persuaded to participate in agriculture, and that, despite their cynicism, many do consider farming an accessible livelihood crucial to a nation's growth. And technology is critical to this shift since it can improve agriculture's perception as well as its output.
Technology is how we can change the way the agriculture industry is regarded by the typical young African [&] start opening up options that we did not understand existed previously. Nonetheless, many smallholder farmers face limited tech adoption, which adds to low yield. However, youth and small-scale farmers responded that they would welcome technology provided the instruments were accessible and training was available.
Where Can Youth Fit In The Agricultural Sector Today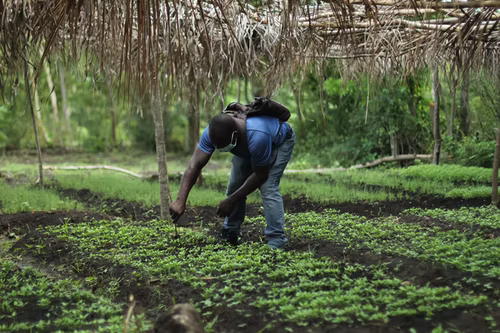 Young people, when allowed to improvise and overcome obstacles, have the power to mend food systems, eliminate hunger and joblessness, and provide a sustainable, bright future for populations throughout the world.
There are adequate possibilities to sustain jobs growth for youth by assisting them with the necessary funding, training, and facilitating ICT integration to unleash opportunities. There seems to be enough to equip smallholder farmers so that they might earn a living wage and an honourable living for the farmers and their family units.
And the opportunities don't stop at the farm. We can open up opportunities for youngsters across the supply chain, including manufacturing, distribution, and equipment maintenance. The capacity to think beyond the box when it comes to issuing solving, inventing innovative solutions that also increase employment.
This endeavour will be aided by research, which will influence investments in sophisticated technology to speed on-farm uptake and business expansion in Africa, as well as initiatives that will include youth in developing safe, sustainable food systems and agricultural economies in the area.
There is a lot of speculation on what will transpire in the globe in the coming 10 to 20 years. Agriculture will always exist. Agriculture could be a viable career option in the future if we think imaginatively.
The Bottom Line
For storing important farm documents, consider reaching out to a reputable safe manufacturer to have a product design catering to your needs. For aquaculture enthusiasts, consider investing in tanks, piping, custom led lights and aquarium filter pad bulk to keep the budget under control without compromising quality.
Identifying precise, acceptable entrance points for youth along with agriculture, as well as tapping these economic prospects, is vital to developing the agriculture production sectors and raising earnings. Agricultural markets are not limited to farms. As a result, there is a chance to lower the alarming unemployment rate in the current population.

---
The Insidexpress is now on Telegram and Google News. Join us on Telegram and Google News, and stay updated.