How to Choose the Best Vape Liquid Flavor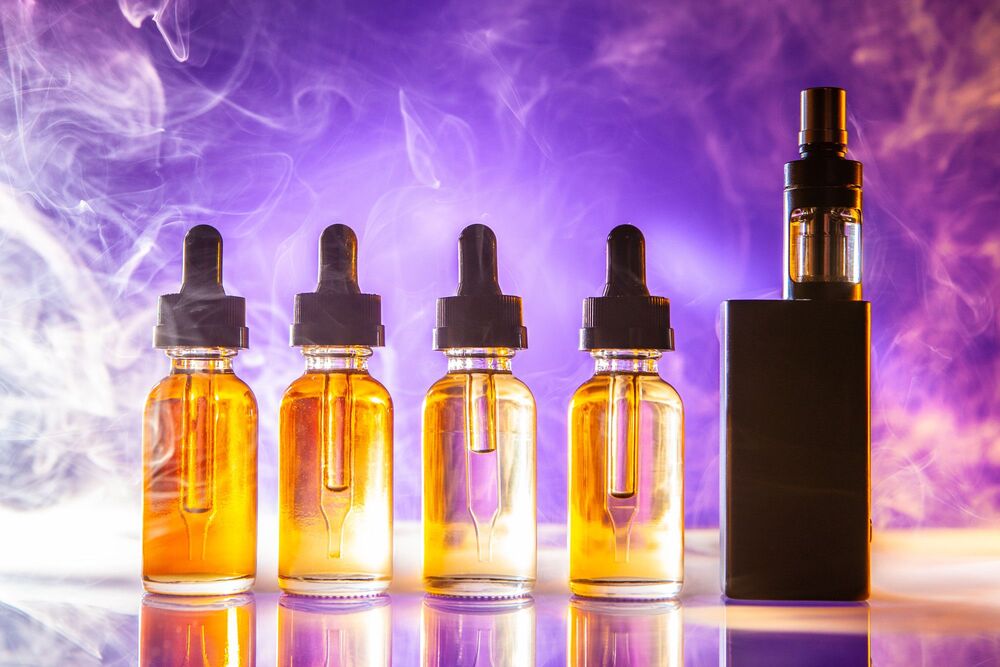 Are you tired of the same boring vape flavor day in and day out? Are you ready to explore a world filled with tantalizing tastes that will have your taste buds begging for more?
If so, then this post is for you! Choosing the best vape liquid flavor can be challenging. But we've got you covered.
In this article, we'll take a deep dive into the world of e-juice and provide tips on how to find the perfect flavor that suits your unique vaping preferences. So grab your favorite device and get ready to discover some mouth-watering options that will keep you coming back for more.
Let's get started!
Consider the Flavor Profile
When it comes to choosing the best vape liquid flavor, the most important thing to consider is the flavor profile. What does that mean? It means taking into account the main flavor notes of the e-liquid, and how they will work together to create a unique and enjoyable vaping experience.
There are four main flavor notes to consider when choosing an e-liquid:
sweetness
sourness
bitterness
umami
You'll want to find an e-liquid that has a balance of these flavors or one that leans more heavily into one particular flavor profile depending on your preferences.
In general, dessert flavors tend to be sweet with a touch of sourness or bitterness. Fruit flavors can be either sweet or tart, depending on the type of fruit. And finally, tobacco and coffee flavors tend to be rich and full-bodied with a slight bitterness.
Keep these flavor profiles in mind when browsing through different e-liquids, and try out a few different ones until you find one (or a few) that you enjoy!
Look Into the Nicotine Strength
Depending on how much nicotine you want in your e-juice, you'll need to choose a flavor with the corresponding level of nicotine. For instance, if you're looking for a strong nicotine hit, you'll want to choose a flavor with high nicotine content. On the other hand, if you're looking for a milder vaping experience, you'll want to choose a flavor with a lower nicotine content.
Ask About the PG/VG Ratio
The PG/VG ratio is an important factor to consider. PG (propylene glycol) is a thinner vape juice that produces more throat hit and less vapor.
VG (vegetable glycerin) is a thicker liquid that produces more vapor and less throat hit. So, when you're choosing a vape liquid flavor, be sure to ask about the PG/VG ratio.
Factor Brand Reputation
One of the key factors to consider is brand reputation. There are a lot of different brands out there, and they all have their strengths and weaknesses. Some brands are known for their high-quality products, while others are known for their low prices.
It's important to do some research on the different brands before making a decision. Check out online reviews and see what other vapers have to say about them. Once you've narrowed down your options, try out a few different flavors from each brand to see which ones you like the best.
Compare Price
When it comes to choosing the best vape liquid flavor, price is certainly a factor to consider. After all, you don't want to spend too much on a flavor that you may not even like.
However, it's important to remember that not all expensive vape liquids are necessarily better than their cheaper counterparts. Some of the most expensive vape liquids can be quite disappointing.
The price is not always an indicator of quality. Just because vape juice is more expensive doesn't mean that it's automatically better than other options.
Some of the most popular and well-reviewed vape liquids are quite affordable. So, don't rule out a flavor just because it's not the most expensive option.
Try Before You Buy
If you're new to vaping or are looking to try a new flavor of e-liquid, it can be tough to know where to start. That's why we recommend trying before you buy when it comes to choosing the best vape juice flavor for you.
There are a few different ways you can go about trying new flavors before making a purchase. Many online retailers offer sample packs of e-liquid, which is a great way to try out a variety of flavors without breaking the bank. You can also head to your local vape shop and ask if they have any samples available.
Remember, there's no wrong way to choose the best vape juice flavor for you – it's all about personal preference! So don't be afraid to experiment until you find your perfect match.
Read Reviews
Reading reviews can be a helpful way to narrow down your options. However, it's important to keep in mind that not all reviews are created equal. Some may be biased, while others might not be based on personal experience.
That being said, reading reviews can still be a helpful way to get an idea of what other people think about a particular flavor. When looking for reviews, try to find ones that are from reliable sources and that offer detailed opinions. This will help you get a better sense of whether or not a certain flavor is right for you.
Experiment With Flavors
If you're just starting with vaping, it's natural to want to experiment with different flavors to find the ones you like best. After all, that's half the fun!
Here are a few tips for choosing the best vape juice flavors for your taste:
Classic Flavors
Start with classic flavors. Tobacco, menthol, and fruit flavors are always popular choices, and they'll give you a good idea of what you like and don't like.
Try New Flavors
Don't be afraid to try something new. With so many unique flavor combinations out there, you're bound to find something that surprises and delights you.
Talk to other vapers or your local vape shop staff for suggestions on which flavors to try next. Most vape shops will let you experiment with samples of their liquids before you make a purchase, so take advantage of that! It's the best way to find new favorites without wasting money on bottles of e-juice that you'll never use.
Consider These Tips to Find the Best Vape Liquid Flavor
Overall, there are so many flavors of vape liquid available, so take your time and shop around! Be sure to think about what you like and listen to your friends or do a bit of research. Most important of all is to find a flavor that you are in love with!
Visit our blog for more articles.
---
The Insidexpress is now on Telegram and Google News. Join us on Telegram and Google News, and stay updated.