Ways to Keep Your Rugs & Carpets Spotless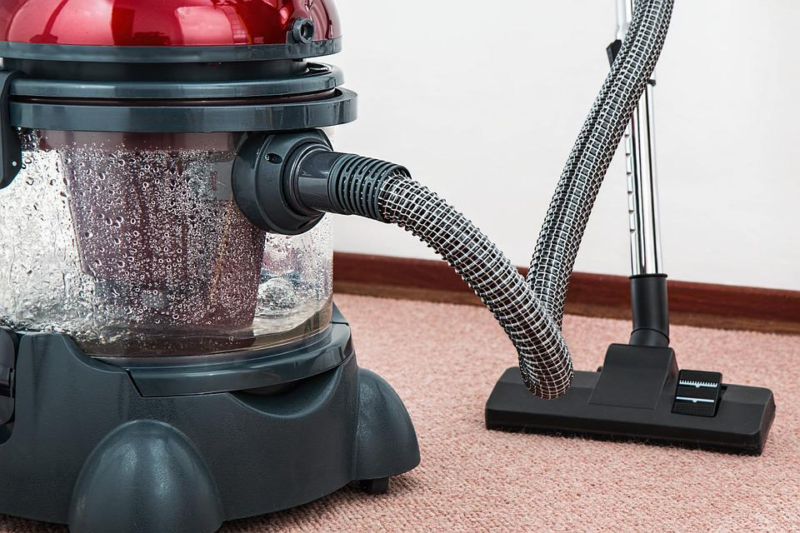 Keeping your rugs and carpets clean can be a daunting task. Not only do you have to worry about the dirt and dust that accumulates on them, but you also have to worry about spots and stains. In this article, you will learn about some of the best ways to keep your rugs and carpets spotless!
Remove Stains As Soon As They Appear
The moment you notice something on your carpet, do your best to get rid of it. The Big Apple cleaners working at Sunlight Fine Rug Care in Brooklyn know how important timing is when a new stain appears on the floor. So, whenever you see this happening, act right away.
For example, if you have a spill on your carpet, act quickly and blot the area with a clean cloth. Don't scrub or rub the stain as this will only spread it further and make it more difficult to remove. If you have a particularly stubborn stain, there are a number of home remedies you can try including vinegar, baking soda, and salt.
Vacuum The Dirt Before Cleaning
Before you start with some serious clean-ups, you should always vacuum the dirt first. This will help loosen up any embedded dirt, making it easier to remove when you start shampooing your carpets or cleaning your rugs. You should also be vacuuming on a regular basis as part of your overall carpet maintenance routine.
When doing this, be sure to move the vacuum cleaner back and forth in a slow, steady motion. You may need to go over certain areas multiple times to ensure that all the dirt has been removed. Also, make sure to empty the vacuum bag or canister regularly so that it doesn't get overloaded and stop working properly.
After vacuuming, you can then proceed with cleaning your carpets or rugs using your preferred method. This could involve shampooing, steam cleaning, dry cleaning, or any other type of deep cleaning.
Go Easy On The Cleaning Solutions
There are various types of cleaning solutions you could use, these are the following:
Water and vinegar
Baking soda
Dish soap
Hydrogen peroxide
You want to be careful with the cleaning solutions you use. Some solutions may be too harsh for your carpet or rug. When using any of these solutions, do a patch test in an inconspicuous area first to make sure it won't damage your carpet or rug.
Always consult the care label on your carpet or rug. It will give you the best guidance on how to clean it. When in doubt, always err on the side of going easy on the cleaning solution. Too much of a good thing can actually end up damaging your carpet or rug.
Blot Your Carpets
This process involves blotting your carpets with a clean, dry cloth as soon as any spills or stains occur. Blotting will help to absorb the liquid and prevent it from seeping further into the carpet fibers. You should blot from the outside of the spill inward to avoid spreading the stain.
If you have a lot of foot traffic in your home, you might want to blot your carpets on a daily basis. This will help to remove any dirt or debris that has been tracked in and prevent it from becoming ground into the carpet fibers. If you have pets, you may also want to blot your carpets more frequently to remove any pet hair or dander.
Try Deep Cleaning
Deep cleaning will ensure that your carpets are looking good as new. You can do this yourself or hire a professional to deep clean your carpets at least once a year. This will remove all the dirt, dust, and stains that have built up over time.
If you have kids or pets, deep cleaning is a must to keep your carpets looking their best. Deep cleaning is also a great way to get rid of any musty smells that may be lurking in your carpets.
Set A No Shoes Rule
You should forbid wearing shoes inside the house as one of the ways to keep your rugs and carpets spotless. This is because shoes are often the reason why there are dirt and stains on your carpet.
Wearing shoes inside the house will track in all sorts of outdoor elements like dirt, mud, grass, and even small rocks and pebbles. All of these can damage your rug or carpet fibers and leave lasting stains.
So make it a rule in your home that everyone must take their shoes off before entering to help maintain clean carpets. You can place a shoe rack near the door or have a "no shoes" policy where everyone leaves their footwear at the door.
Don't Let Dust Build Up
Never hesitate to vacuum your carpets and rugs, at least once a week. If not, the dust will accumulate and settle deep into the fibers. As a result, it will be more difficult to clean and the vacuuming process will take much longer. Not to mention, all that built-up dust can cause allergies to flare up. So make sure to keep on top of it and vacuum regularly!
Another important tip is to not wait until your rug or carpet is visibly dirty before you start cleaning it. By then, the dirt has already settled in and become harder to remove. It's best to clean them even when they don't look like they need it, just to be safe.
Call Professionals
Sometimes, however, it's best to leave it to the professionals. If you have an expensive rug or carpet, calling a professional cleaner is always the best option. They will have the right tools and cleaning products to get the job done quickly and efficiently. Plus, they will be able to spot any problems with your rug or carpet that you may not have noticed.
If you're looking for a professional carpet cleaner in your area, make sure to do your research. There are a lot of fly-by-night companies out there that will overcharge you or do a poor job of cleaning your carpets. Take the time to read reviews and find a company that has a good reputation.
Having a clean carpet is essential so make sure to remove stains as soon as you see them there. It's also important to vacuum the dirt before cleaning and not to use too much cleaning solution. Try blotting your carpets or deep cleaning them so they look brand new. Set a no-shoes rule in your house and never let dust pile up because it will make your job easier. Finally, if you don't have the time or skill, don't be anxious about calling a professional!
---
The Insidexpress is now on Telegram and Google News. Join us on Telegram and Google News, and stay updated.