Treating Hoof Cracks with PEMF Therapy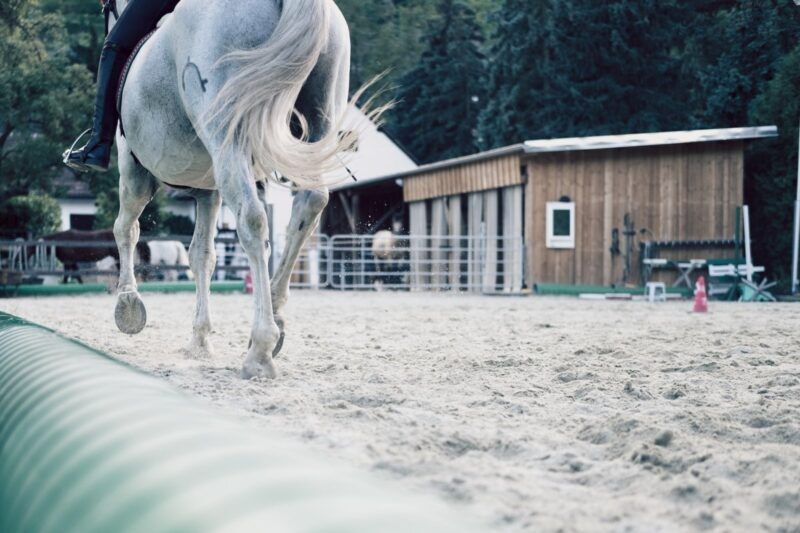 Undoubtedly hoofs occupy a vital position in any horse's life whether a pet, hardworking, or athlete horse. Seeing your horse crippled or unable to gallop is the worst feeling. Cracked hoofs are mainly responsible for the difficulty in walking. Taking care of hoof cracks is essential for an effective horse care routine. The following discussion entails some basic information on the causes of hoof cracks, their prevention, and treating hoof cracks with PEMF therapy.
Hoof Cracks Are a Major Threat to Horse Health
An injury to the hoof wall results in hoof cracks. Unbalanced walking is the main symptom of the problematic hoof.
Hoofs are complex parts comprising bones, keratin, cartilage, blood vessels, and tissues. Hoof cracks mostly start at the hoof sides or toes. Either these cracks go down from the coronary band or travel upward from the base. The breakage in the hoof wall arises due to a loose shoe and injures the coronary band.
What Causes Hoof Cracks?
Some Hoof cracks heal naturally without any specific treatment. Others lingering for a couple of days need to be taken seriously. An untreated neglected crack could magnify into severe threats. Injuries, diet, and foot and hoof imbalances result in hoof cracking.
Below are a few stressors to start hoof cracks. Preventing their occurrences could help to prevent the condition.
Unfriendly Ground Conditions
The first thing to pay attention to is the quality of the ground where your horse spends most of the day. If it is hard and dry or is too wet, it could crack hoofs either way.
Poor Immunity
Hoof cracks are a common phenomenon in horse life. If it happens again and again, it indicates the poor immunity of the animal.
Poor Hoof Care
Poor hoof maintenance in the form of delayed trimming or too old shoes could crack down the hoofs.
Help Your Horse
Below is the checklist at a basic level to help your horse hoof.
Rest: frequently remove their shoes to give enough rest time. 
Hoof Repair: Shoeing to achieve perfect balance and heel support helps in improving hoof health.
Diet: Just like humans, horses need a healthy diet too. Supplements rich in biotin, zinc, and copper can help restore hoof health. 
Beddings: For wet ground, shavings can help prevent soggy hoofs.
PEMF for Hoof Cracks
Who would like to see their horses suffering in pain? Help the poor creature with PEMF. It was first applied on horses to treat nonunion bone fractures. Even today many vets prefer to apply it for various horse health issues including hoof cracks. Healthy hoofs lead to healthy walking and lesser injuries. The modality painlessly deals with multiple horse health issues including inflammation, cracks, infections, bruises, soreness, and abscesses.
The modality is particularly effective for improving blood circulation and fighting off inflammation. The metallic coils inserted in the devices emit radiations that penetrate tissue layers and therapeutically induce natural healing through enhanced circulation and oxygenation. Various PEMF systems are available for dealing with different types of hoof issues. PEMF Hoof paddles and boxes are the most common ones. Your vet might offer the modality. Otherwise, you can get your equipment. Healthylineoutlet offers a wide range of machines. 
Special hoof boxes and paddle attachments are the most convenient options. The good thing is that the poor animal would not feel discomfort.
Untreated hoof crack could further lead to the development of abscesses is another condition. Abscesses are highly painful. The treatment involves the use of high-intensity pulsed therapy that travels across laminae, and hoof layers to promote circulation in deep tissues. Microcirculation at the cellular level boosts the transport of ions, oxygen, nutrients, and waste material within cells. The process initiates a series of certain crucial biochemical chains. One of these is to stimulate macrophage formation to fight against the infection-causing pathogens in hoofs.
Conclusion
An animal cannot express its pain. If you own one, be observant of any agony the animal might feel to prevent lameness. If you suspect some symptoms, get the horses checked by a vet. Hoof care needs immediate relief. So that no horse loses its ability to gallop. PEMF is a pain-free way to help your horse's hoofs.
---
The Insidexpress is now on Telegram and Google News. Join us on Telegram and Google News, and stay updated.