Magnificent Egypt Nile Cruises That Seize Attention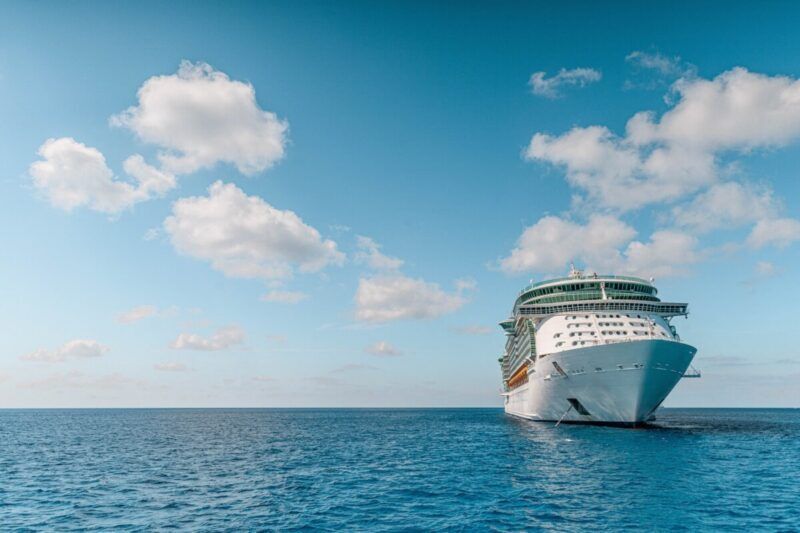 Have you ever wondered what it would be like to explore the wonders of ancient Egypt? If so, then a Nile cruise Vacation is definitely for you. The stunning landscape and fascinating history make this one destination you won't miss. So if you're looking for an unforgettable travel experience, be sure to check out these magnificent cruises on the Nile River.
Oberoi Philae Nile cruise
Embarking on an Oberoi Philae Nile cruise is like stepping back in time. You'll feel transported to another era when you set foot onboard. That's because the Oberoi Philae has been designed to evoke the elegance and luxury of a bygone era. No detail has been overlooked, from the magnificent art deco lobby to the richly appointed rooms.
Of course, the real star of the show is the food. The Oberoi Philae features a world-class restaurant, serving cuisine that will tantalize your taste. Whether you're in the mood for traditional Egyptian fare or something more adventurous, you can find something to your liking.
When you're not indulging in delicious food, plenty of other activities keep you entertained. Take a dip in the pool, enjoy a treatment at the onboard spa, or explore one of the many ancient sites that dot the banks of the Nile. No matter how you choose to spend your time, one thing is sure; an Oberoi Philae Nile cruise is an experience you'll never forget.
MS Jaz, Senator Nile Cruise
MS Jaz Senator Luxury Nile Cruise is, quite simply, one of the most beautiful ships. It's decorated in an elegant Egyptian style. The ship has three decks and can accommodate up to 17 passengers, so you never feel crowded, or like you're being herded around like cattle.
The rooms are spacious and well-appointed, with large windows that let in plenty of natural light. MS Jaz Senator Nile Cruise comes equipped with all the amenities you could want or need on a cruise. There's a large pool on the top deck where you can take a dip or relax on the lounge. There's also a spa where you can enjoy massages, facials, and other treatments at an additional cost.
If you get hungry, several dining options are available onboard the ship. The main restaurant serves buffet-style breakfast and lunch, while dinner is à la carte. There's also a more intimate setting for dinner on the top deck, where you can enjoy stunning star views while eating. And if you want to grab a quick bite between meals, there are always tasty snacks available at the ship's café.
Oberoi Zahra Nile Cruise
The Oberoi Zahra experience begins the moment you step on board the ship. You'll be greeted by their friendly staff and shown to your luxurious stateroom. All the rooms are spacious and feature Egyptian cotton linens, large bathrooms with separate showers and tubs, and private balconies. You'll also have a 24-hour reception service.
When you're ready to explore, their knowledgeable tour guides will take you to some of Egypt's most famous historical sites. Visit the Great Pyramids of Giza, the Valley of the Kings, and the Luxor Temple. Or, if you'd prefer, take a Felucca ride down the Nile or go on a hot air balloon ride over Luxor. There are many ways to experience all Egypt offers when you cruise with Oberoi Zahra.
And when you need a break from all the sightseeing, the ship has plenty of amenities for you to enjoy. Relax by the outdoor pool, get pampered at the spa, or enjoy the steam rooms. You can also enjoy cocktails and live entertainment in the ship's bar or lounge.
Sanctuary Sun Boat III Nile Cruise
The Sanctuary Sun Boat III offers travelers an experience like no other. This five-star vessel features beautiful accommodations, outstanding cuisine, and attentive staff dedicated to making your trip a once-in-a-lifetime experience. The cruise has award-winning chefs to enjoy delicious foods on your tour.
Sanctuary Sun Boat lll has just 18 cabins, so you'll never feel crowded. The suites are spacious and airy, with large windows that let in plenty of natural light. You'll have your private balcony where you can enjoy stunning views of the Nile River as you sail by. All suites come with service, Wi-Fi, and 24-hour front desk service so you can truly relax and enjoy your vacation.
Nebu Nile cruise
Nebu Cruises offers a variety of itineraries to choose from, so you can tailor your experience to your specific interests. Whether you're interested in history and culture or want to relax by the pool with a good book, experienced and friendly staff are on hand 24/7 to ensure that every need is taken care of, leaving you free to enjoy your vacation.
On board their state-of-the-art vessel, the Nebu Nile Cruiser, you'll enjoy 5-star accommodations with all the amenities you could want. Unwind in the spa after a day of exploring, or dip in the pool as you watch the world go by. Dine in style in their elegant restaurant, or enjoy a more casual meal in our buffet area. There's something for everyone onboard the Nebu Nile Cruiser.
MS Tosca Nile Cruise
The MS Tosca is a five-star cruise ship with all the amenities one would expect from a luxury cruise. The vessel has five decks, a swimming pool, a French balcony, and presidential suits. The cabins are spacious and well-appointed. The dining options are top-notch, and the staff is attentive and accommodating.
In addition to being an excellent vessel for relaxing and enjoying the scenery, the MS Tosca is also an excellent boat for taking all Egypt has to offer. The knowledgeable guides will take travelers to see all of the major sights. Travelers will also have the opportunity to go on excursions to places.
Sonesta Moon Goddess Nile Cruise
The Sonesta Moon Goddess offers a variety of amenities and activities for travelers to enjoy. The ship has a restaurant, a bar, a swimming pool, a spa, and a fitness center. There is also nightly entertainment. In addition, the Sonesta Moon Goddess offers a variety of excursions that allow you to explore ancient Egyptian sites.
The Sonesta Moon Goddess is an all-inclusive cruise, which means that your cruise fare includes your accommodations, meals, and entertainment. Tips are not included in the cruise fare, but the staff greatly appreciates them.
MS Acamar Nile Cruise
The first thing that struck us about the MS Acamar was its size; at feet long, it's one of the most extensive Nile cruises in operation. The ship has five decks, each with its unique offerings. The top deck houses the pool and bar, where you can enjoy stunning views of the Nile while sipping a refreshing drink.
Step aboard the MS Acamar, a five-star luxury Nile cruise ship that offers travelers the chance to explore Egypt in style. With expert guides, lavish suites, and endless onboard amenities, MS Acamar will make you remember your trip.
The MS Acamar offers travelers plenty of ways to relax and enjoy their time on the ship. Unwind in one of our luxurious presidential suits, dip in the pool, or enjoy a drink at the pool bar. If you're feeling adventurous, challenge your friends to a game of pool. And when night falls, they have an in-house movie program and music for your entertainment.
Conclusion
No matter what type of traveler you are or your budget may be, a Cairo Nile cruise definitely seized attention. These cruises allow travelers to explore everything Egypt offers while enjoying luxurious accommodations and world-class amenities. So what are you waiting for? Start planning your Egypt Tours today.
---
The Insidexpress is now on Telegram and Google News. Join us on Telegram and Google News, and stay updated.