Top Tips For Girls On How To Look Gorgeous On Their Prom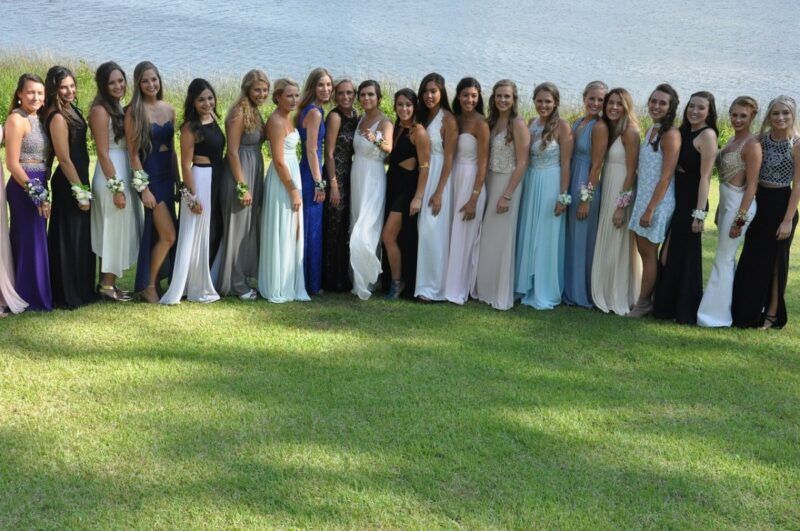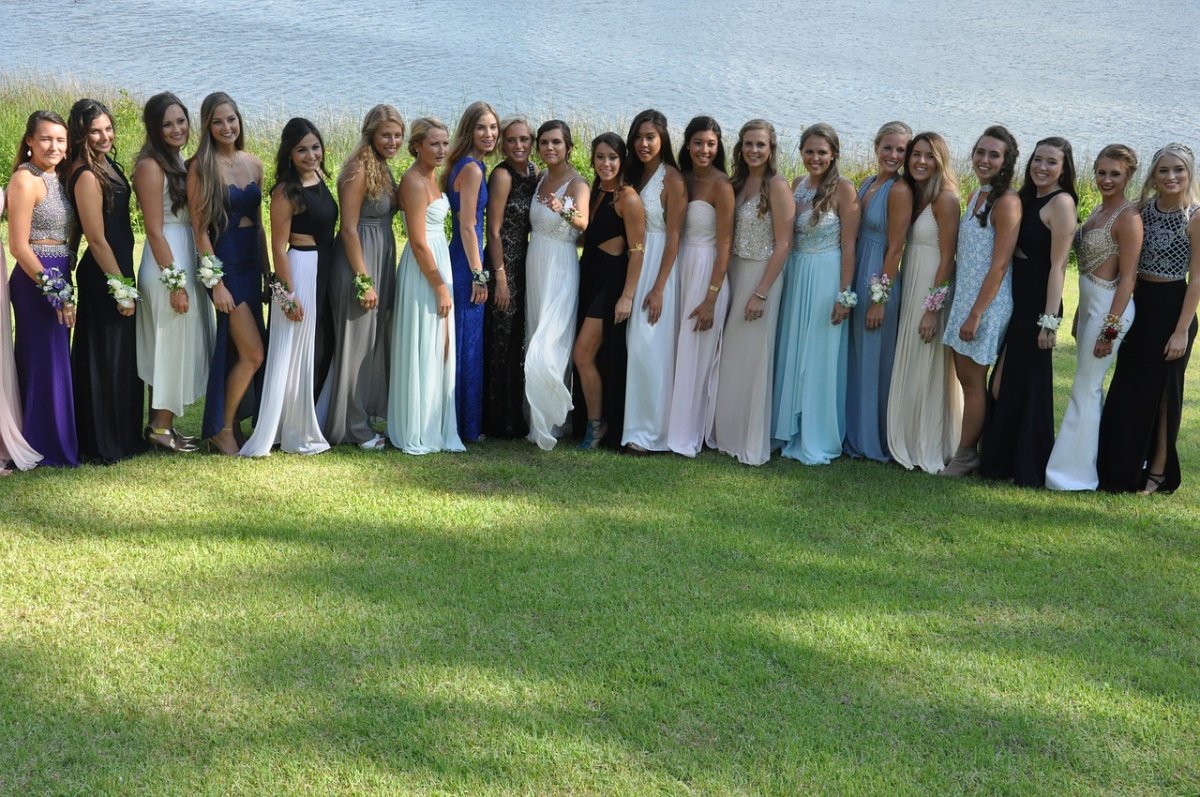 Prom night is one of the most special nights in a girl's life. It's a time to dress up, have fun, and feel like a princess! If you're wondering how to look your best on prom night, don't worry – we've got you covered. In this blog post, we will share some top tips for girls on how to look gorgeous on their prom night. Follow these tips and you'll be sure to wow everyone at the dance!
Find the Perfect Dress
The first step to looking gorgeous on prom night is finding the perfect dress. Think about what style you want to go for and what will look best on you. If you're not sure where to start, try looking for inspiration online or in magazines. Once you've found a few dresses that you like, it's time to hit the stores! Your stunning prom dress will make you feel confident and beautiful, so don't be afraid to splurge a little. Also, make sure to get your dress altered so that it fits you perfectly. Nothing ruins a prom night like an ill-fitting dress
Get Your Hair and Makeup Done
Another important tip for looking gorgeous on prom night is to get your hair and makeup done. This doesn't mean that you have to go overboard – a simple updo and some pretty makeup will do the trick. If you're not sure how to do your hair and makeup, there are plenty of tutorials online that you can follow. Alternatively, you could also book an appointment at a salon. This way, you'll be guaranteed to look flawless on your big night!
Accessorize
Don't forget to accessorize! The right accessories can really make an outfit. When it comes to prom, less is more. Opt for dainty jewelry and a clutch bag that match your dress. This will ensure that you look put-together and elegant. For instance, if you are wearing a black dress, you could pair it with some sparkly earrings and a sequined clutch. Or, if you are wearing a white dress, you could add a pop of color with your shoes or clutch.
Find a Matching Purse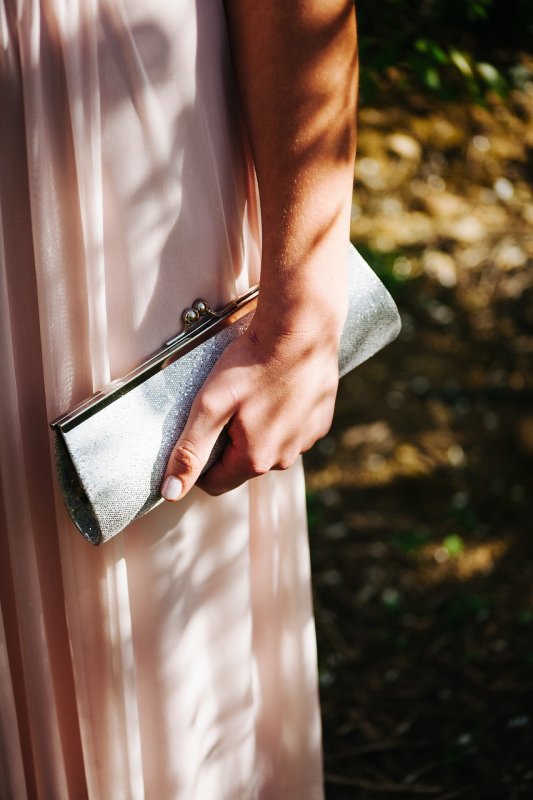 A matching purse is a must-have for any prom-goer. Not only will it hold all of your essentials, but it will also add a touch of glamour to your look. Again, when it comes to choosing a purse, less is more. A small clutch or wristlet will be both stylish and practical. And, if you can't find a purse that matches your dress, opt for a neutral color like black or white.
Wear Comfortable Shoes
Another tip for looking gorgeous on prom night is to make sure that you are comfortable. Prom can be a long night, and you don't want your feet to hurt by the end of it! Choose a pair of shoes that you can dance in without any pain. If you're not used to wearing heels, practice walking in them at home so that you don't stumble on your big night.
Wax Your Brows at Least a Day in Advance
No matter how perfect your dress or makeup is, unruly eyebrows can ruin your whole look. Make sure to wax or pluck your brows at least a day in advance so that they are looking their best. This will help you to avoid any last-minute disasters! Also, take the time to fill in your brows if they are sparse. This will help to frame your face and make you look more polished.
Eat the Right Foods to Reduce Bloating
No one wants to feel bloated on their prom night. To avoid this, make sure to eat the right foods in the days leading up to the big event. Avoid salty and processed foods, as these can cause bloating. Instead, focus on eating fresh fruits and vegetables, lean proteins, and whole grains. And, of course, don't forget to stay hydrated! Drinking plenty of water will help to flush out any toxins and reduce bloating.
Pack a Touch Up Kit
Another thing is to make sure to pack a touch-up kit for your prom night. This should include things like blotting papers, lipstick, and perfume. That way, you can freshen up your look if you start to feel overwhelmed by the heat or the dancing. Also, don't forget to bring some pain relief medication just in case your feet start to hurt! This way, you can enjoy your night without any discomfort.
Don't Opt for Dewy Skin
One more tip for looking gorgeous on prom night that you may find useful is to avoid dewy skin. This may sound counterintuitive, but trust us – you don't want your makeup to melt in the heat! Instead, opt for a matte foundation and powder. This will help to keep your makeup in place, no matter how much you sweat. This way, you'll look picture-perfect all night long!
Keep Your Beauty Routine Consistent
Another tip for looking gorgeous on prom night is to keep your beauty routine consistent. This means that you should continue using the same skincare products and makeup that you normally use. Don't try any new products right before prom, as this could cause breakouts or other problems. By following your regular beauty routine, you'll ensure that you look your best on your big night.
Don't Overdo It
Last but not least, don't overdo it! Prom is a special night, but that doesn't mean that you have to go overboard. Stick to simple hair and makeup, and choose accessories that complement your dress. And most importantly, make sure to have fun! After all, that's what prom is all about.
With these tips, you're guaranteed to look gorgeous on your prom night! Just relax and have fun – you'll be sure to have a magical time. Thanks for reading! xoxo. Prom season is finally here! If you're anything like us, you can't wait to get all dolled up and have a night to remember. But before you head off to the dance, these are a few things that you need to take care of first.
We hope that you find these tips helpful and that you have a wonderful time at your prom! Thanks for reading!
---
The Insidexpress is now on Telegram and Google News. Join us on Telegram and Google News, and stay updated.