The Three Luxurious Yet Affordable Dossier Perfumes You Need!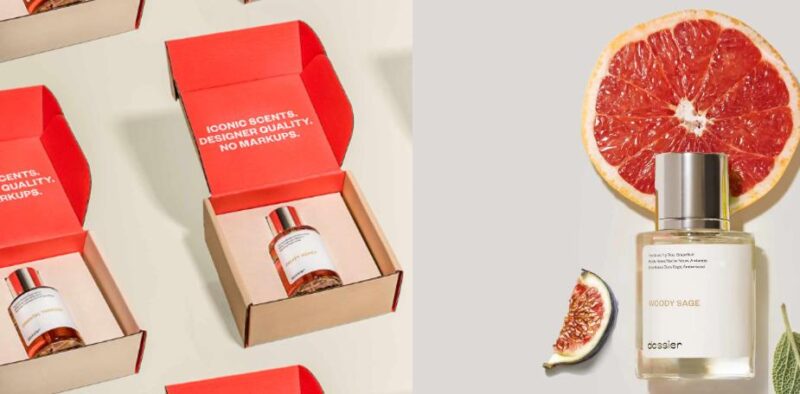 Perfumes are regarded as one of the most important accessories in our daily lives, but given how quickly market prices are rising, we may soon run out of our favorites.
In addition to masking unpleasant body odor, perfumes can improve how we and others perceive us, it not only makes us feel confident about our appearance but also adds a hint of charm to our presence.
If you're someone like me who can't step outside without perfume and is always looking for reasonable options, then this article is for you!
Dossier, The Fair Alternative To High-End Fragrances
A US-based company, that has been providing reasonable solutions to your scent needs. Yes! It's none other than Dossier. The company was launched in 2018, but it has already sold over a thousands bottle of perfumes.
What makes Dossier so special and reliable? The company sources its ingredients from Grasse, France. Which is regarded as the perfume capital of the world.
Dossier has been making people's life easier by offering high-quality, yet affordable fragrances. If you're looking for a promising dupe of your favorite high-end perfume, then chances are you will find it at dossier. They cater to different genders needs and have a unisex category as well.
The Three Best Sellers of Dossier That You Must Buy
How you smell, reflects your personality. So, the dossier has a quiz on its website that helps you decide the best scent for your taste. It does not endorse the fact that you should wear perfume only cause Natalie portman wore it.
Dossier's main goal is to keep its products as inexpensive as possible because they firmly believe that smelling good should not involve overpaying. Let's explore their best-selling fragrances.
Floral Marshmallow
The name that sounds sweet and delish is inspired by none other than Killian's love don't be shy perfume. This fragrance is a blend of orange blossom with marshmallows, along with fresh notes of honeysuckle and neroli. Which means you get to smell fresh all day long! 
If we talk about prices, the original perfume retails for $240 whereas, at dossier, you get the iconic dupe for just $39! Which is really reasonable compared to the market prices.
Amberry Vanilla
As the name suggests, this fragrance is a must-have for women who like being the center of attention. This is a lot more affordable alternative to YSL's Black Opium which is the talk of the town for a while now!
Amberry Vanilla is a magical mixture of the two most exciting ingredients, which include Black coffee and deep Vanilla. But the story does not just end here, it also has a hint of licorice and jasmine flower, to make it even more enticing.
Musky Oakmoss
The knockoff of Creed's Aventus is one of dossier's top-selling scents for men. Its popularity is undeniable given that it retails for $335, but the dossier is offering the greatest alternative for just $49!
The musky oakmoss unlike your everyday wear has an energetic vibe to it. Musky oakmoss is a mixture of bergamot, rose, oakmoss, and, Poutcholi, which makes your presence sophisticated on any casual day.
Why is Dossier so Cheap?
It's reasonable to question why a brand would be so cheap in a world where fragrances often cost an arm and a leg. Dossier manufactures inexpensive scents, but there is a trick to it.
The main reason the dossier was launched was the hype of overpriced fragrances in the market and the way people are getting robbed for what's really not worth their money.
They spend more money on the product's quality as opposed to marketing since they feel that everyone deserves to smell luxurious. The packaging materials they employ are easily recyclable. They are therefore not only cost-effective but eco-friendly as well.
Final Words
To kickstart a productive day, you must smell like you are ready for one! Your choice of scent should be an accurate reflection of who you are. Dossier can be the best fragrance friend that you need!
Why? Cause they're not just offering great quality at reasonable rates, but they also claim that their products are 100% vegan, cruelty-free, and have no harmful chemicals.
Another cherry on top on top is their eco-friendly packaging and the policy of free delivery and free return! That too, no questions asked!
---
The Insidexpress is now on Telegram and Google News. Join us on Telegram and Google News, and stay updated.