Some Primary Reasons Why You Should Be Wearing Blue Light Glasses!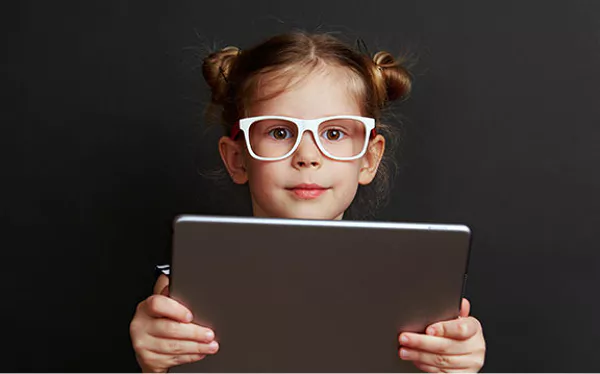 With people spending more time in front of their TV screens and other digital gadgets than before, it has only become strenuous for their eyes. Today, adults spend over seven hours a day in front of their screens, while the average teenager spends around eight-plus hours.
This is where screen time and blue light might seriously concern your health. These rays coming out of the digital screens are a primary concern today. With increasing influence on your everyday light, these rays can cause several health effects.
This is where blue light glasses step in as a convenient option for you! Continue reading as we explore some of the primary perks of using these glasses, as discussed by professionals. So, let's find out.
Perks of wearing blue light glasses
Our everyday life is increasingly centred on staring at a screen for several hours each day. This is where everybody should consider wearing blue light protection to counteract the effects of too much blue light exposure.
Here are five reasons why these glasses may be beneficial to you.
More restful sleep
Like taking a stroll outside in the sunlight, spending time in front of a screen before bed might help you feel alert. Short wavelengths delay the production of melatonin, a sleep-inducing hormone that begins to circulate in your body a few hours before bedtime.
Similarly, using a tablet or screen before bed might cause delayed stress to your optic nerves, making it more difficult to fall asleep quickly. If you can't switch off your smartphone an hour or two before bedtime, as recommended by sleep experts, blue light glasses might help you sleep better.
Less strain on the eyes
You may feel anxious from staring at a screen all day or develop eye and muscular strain. Ergonomic changes can help alleviate the muscular problems that come from sitting at a computer all day and staring at a screen. In addition, eye strain can be reduced by wearing blue light glasses.
Blue light can impact your concentration, causing your eyes to strain. These glasses improve contrast on your screen, making it more straightforward to focus and reducing eye strain.
There are fewer headaches.
Light, mainly blue light, can aggravate headache discomfort and induce migraines. Blue light-blocking glasses may help minimize migraine episodes, headaches, and suffering.
Reduced chances of eye illnesses
Your cornea and lens do an excellent job of preventing UV rays from reaching your retina. They cannot, however, block blue light. Blue light can enter your retina, causing issues and possible damage. Wearing protective gear can help you avoid this.
Now You Know!
So that's your takeaway on all that you need to know about blue light and the glasses used to avoid it! In addition, experts also suggest that every individual should be using blue light preventive glasses to an extent.
However, we understand how hard it can be to find them. This is where professional stores like SmartBuyGlasses UK come into the picture. Shop today!
---
The Insidexpress is now on Telegram and Google News. Join us on Telegram and Google News, and stay updated.