How to Select the Perfect Ring for Your Partner Without Knowing Her Size?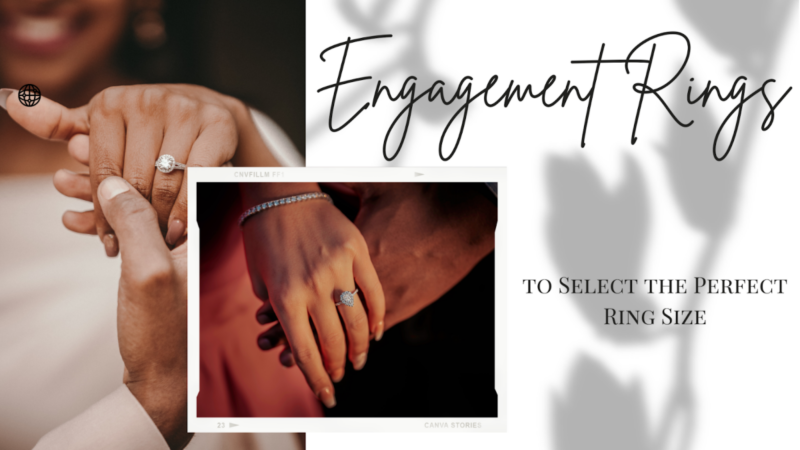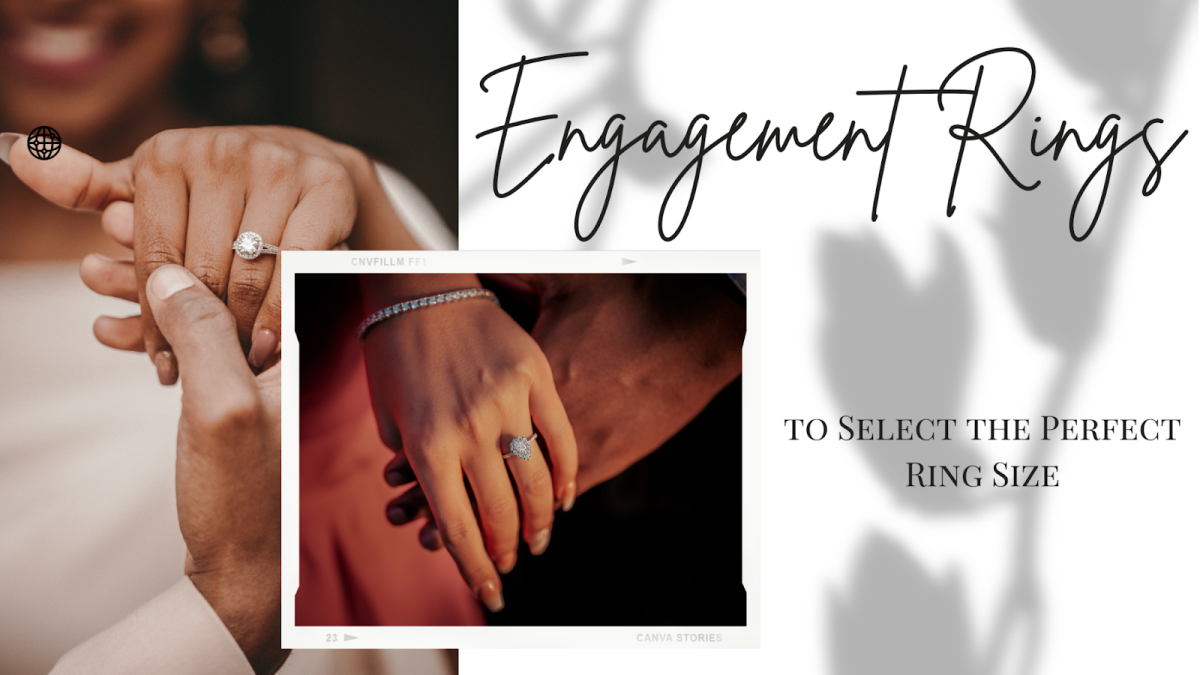 After a couple of years of dating, it's finally time for you to pop the magical question, "Will you marry me?"
You've decided the place, date, and occasion. You have planned how exactly the proposal will go. Now, all that's needed is an engagement ring to make the proposal PERFECT! But, therein lies the challenge.
Naturally, you want to keep the proposal a surprise. At the same time, you want to know her ring size so that you can buy the perfect fitting ring for her. This dilemma can give you sleepless nights.
But, lucky for you, there are different tactics that you can use to find out the answer you are looking for. Some are easy, while some are difficult. In the end, your skills, too, play an important role in determining the difficulty level.
So, Mr soon-to-be-proposer, here are six ways to select the perfect ring for your partner without knowing her size.
Borrow/Steal One of Her Existing Rings
One of the easiest methods to find her ring size is to get a hold of one of her existing rings. Since you would want to keep it a secret, you'd probably have to steal it without her noticing – although we condone the act highly.
Take note of where she keeps her ring. It can be a jewelry box, a nightstand, or another place in the house. Find the perfect opportunity to sneak in and take the ring. Make sure you have enough time on hand.
If there are multiple rings, try to guess the one which fits perfectly on her ring finger. You can compare the sizes of different rings to make an estimate. If you can't decide for yourself, take two to three rings. The jeweler will be able to decide on the ring finger size more accurately.
Once you have visited the jeweler and decided on the perfect engagement ring, you can keep her existing ring exactly from where you stole it. However, make it quick, or else she'll notice something's fishy if she finds her ring missing.
Ask Her Friends or Family Members
While this method looks easy, it is certainly dangerous. Why? Because we all know the human tendency to blurt out things in excitement. People might immediately inform future Mrs. that you are planning on proposing to her. But if you are ready to take a chance, here's what you can do.
You can call her friends and family members, especially the females, and ask them for her proper ring size. Chances are they probably might have tried one of your significant other's rings. They will, thus, have a better idea of her ring sizes. Similarly, they might have purchased a ring for her at some point in time. This increases the chances of you finding the perfect ring for her.
Again, be cautious. Make sure you trust them completely. Else, they'll leak the surprise to her and probably dampen the proposal.
Sneak It Into a Conversation
You have to be good at smooth-talking to use this tactic. Even if you are, it will require some extra skills and efforts to get her to talk about her ring size in a conversation naturally.
One clever idea is to talk about your or her friends' proposals. You can revolve around a discussion about how the guy didn't get the perfect ring for the proposal. Get her to talk about how guys don't know anything about rings. Agree with her and act dumb. To impress you with her knowledge, she'll probably tell you how to select the perfect ring size by using her own rings as examples. Your work will be done.
Similarly, you can ask her ring size, stating that you want to buy a ring for her mother as a surprise. And that you need her help in determining the ring size. She'll be more than happy to help you.
There are a lot of ways to do this. Ultimately, it all depends on your skills and creativity. Make sure that she doesn't suspect something. We all know how good women are as detectives.
Use Some Guesswork
If you want to avoid the methods mentioned above, you can make use of some good guesswork. This will save you the hassle and the risks associated with them.
Did you know that the average woman's ring finger size is 6? You can use this as a benchmark to guess where your pretty woman's ring size falls – lower or higher. If she has slender fingers, she'll probably require a size smaller than six and vice versa.
Similarly, you can also compare your finger size to hers to guess her ring size. Just look at her finger size in comparison to yours. You can do this when spending some quiet, romantic, private time. She won't think much about your actions.
Guesswork won't get you accurate results, but the risk involved in it is pretty low.
Tip – Always buy a ring size bigger than what you've guessed. It is easier to down-size than the other way round. It will also guarantee that soon-to-be Mrs will be able to put the ring on the life-changing, joyous, and momentous occasion.
Just Ask Her!
If you think the tactic mentioned above, too, is not your cup of tea, you can use this straightforward approach. Just ask! This will make sure that you find the perfect ring for your partner.
If you think it will take away the surprise factor, let us tell you this. Your better half will know that you are proposing to her. But when, where, and how the proposal will take place will still remain a secret. Moreover, the fact that she knows you'll propose to her will further add to her excitement and nervousness. She will keep on guessing when the proposal will take place till it finally does.
You can take advantage of this. You can create scenarios where she'll expect that you are proposing to her, only you'll not. Then, when she least expects it, pop the question.
Parting Thoughts
We hope that the tips, tricks, and tactics mentioned in the blog will help you select the perfect ring for your partner without knowing her size. We wish you the best of luck, soldier, for this anxiety-inducing yet exciting mission!
---
The Insidexpress is now on Telegram and Google News. Join us on Telegram and Google News, and stay updated.