How to choose the travel backpack?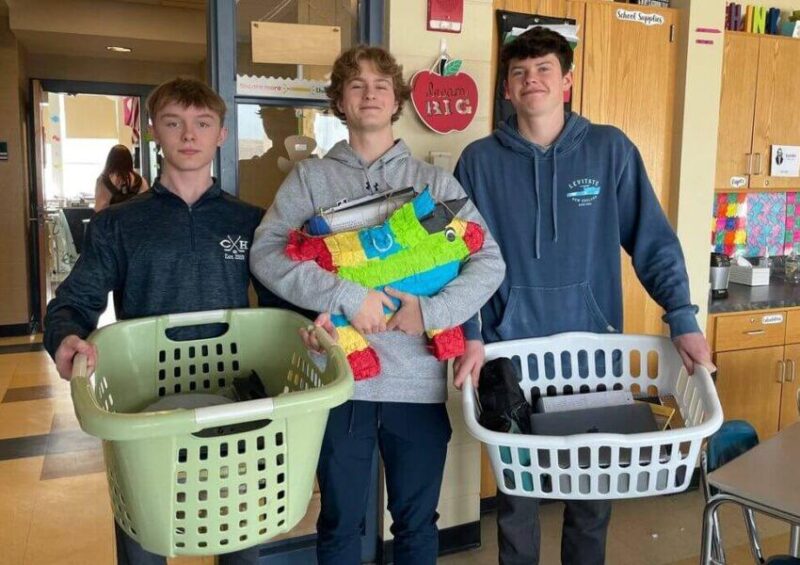 When it comes to choosing the backpack the most important aspect to consider is its functionality and not the aesthetics of the backpack. There is so much supply of backpacks that you risk choosing your backpack for the colour and not for the characteristics it has to satisfy. Choosing anything but a backpack day ideas makes your journey easy.
The 4 characteristics of the travel backpack
1. Convenience
The travel backpack must be comfortable and must adapt to your physical structure. First, check out the harness and chest strap, compression straps, and stabilization straps to make your backpacking experience comfortable and painless.
The adjustable belt (the one that ties around the waist) is essential to shift the weight from the shoulders to the pelvis, making walking much easier and less tiring. The chest and compression straps allow you to keep the backpack compact and close to the body, and the stabilization straps are positioned above the shoulder straps.
The latter allows you to relieve the pressure on the shoulders by adjusting the weight and help you to keep the backpack close to your body. They are very important, especially on roads and paths in bad condition.
2. Resistance
One of the characteristics to look for in the backpack is resistance to backpacking trips. Your backpack holds your home and must be tough and sturdy to keep it from breaking on the go.
Remember that backpacking and hiking backpacks are designed to withstand the elements. At the same time, there are different materials with which backpacks can be built, the two main ones being Nylon and Polyester, but which is better?
Both of these fabrics are very resistant, and the main difference lies in the breathability to water;
Nylon is not waterproof, so you must have a Rain Cover in bad weather. It is usually incorporated into the backpack. Polyester is more water proof. In practice, therefore, if your excursions will often be on the snow, choose a Polyester (water repellent) backpack; otherwise, you can easily select Nylon which has a slightly better resistance but is more expensive.
3. Access to the material. Which backpack opening do you choose?
Another feature that differentiates backpacks from each other is the type of opening. Anything but a backpack day ideas, helps to choose the bag. By opening, you mean access to the backpack's main compartment, which is the central and most voluminous part that contains the majority of your clothes and equipment.
There are 3 types of main openings you can choose from:
Upper, you enter the compartment from above.
Front allows you to open the central "book" compartment, thus giving access to the entire main compartment.
Lateral, the backpack's body can be accessed from the side to have direct access to some things. It is usually an accessory opening combined with one of the first two.
This backpack is particularly suitable if you carry equipment that you do not use every day, such as the tent, sleeping bag and mattress. You can leave everything on the bottom of the backpack and take it out only when needed. Anything but a backpack is very important for trekking and journey.
4. The pockets. How many should my backpack have?
Anything but a backpack, at first impression, all seem similar to each other. In reality, they have great differences in the details, above all, the presence of pockets. In addition to the main compartment, a good travel and hiking backpack must have:
Low compartment for sleeping bag and shoes
1 front pocket, preferably elastic/adjustable
Internal pocket for documents and money
The inside pocket is great for hiding cash and documents, keeping them safe from rain and theft or loss.
The side pockets are great for carrying some spare shirts or food or water bottles on a trek.
Look for a backpack with at least one inside pocket and on the hood. They will help you. Check that your backpack has reflective bands to be seen even in poor visibility conditions.
The size of the travel backpack
When choosing a travel and hiking backpack. How many litres of capacity should it have? Which translated means, how big should it be?
As you probably know, there are backpacks of many sizes ranging from 15L up to the gigantic 100L backpacks that are real houses to carry. To simplify, they can divide the backpacks into 3 categories by size:
From 15 to 35L, they are small and perfect for day trips without heavy equipment in tow. A 20/25 L backpack is also perfect as an accompaniment to a larger backpack during a "backpacking trip."
From 35 to 50L, they are Medium-sized backpacks. They are perfect for a multi-day walk where you have accommodation and the route or medium-length trips without carrying camping gear. Also excellent for a 1-day excursion with electronic equipment in tow
From 50L to 100L are large backpacks. They are backpacks designed for those who have to face long journeys or face multi-day excursions with camping equipment in tow. If you plan to go backpacking, you have to buy yourself one of this size.
From personal experience, they believe that the ideal size is between 50 and 60L for a woman and 70 / 80L for a man. You can bring anything but a backpack is essential.
Why should you choose a trekking backpack for your trip?
There is a reason why they made the travel backpacks and trekking backpacks, right? All true. However, the trekking backpack can travel while a travel backpack is not necessarily suitable for trekking. With just one (trekking) backpack, you can do both! There are 5 advantages of travelling with a trekking backpack:
The practicality of the straps to adjust it
It fits your body better
You can better distribute the weight
It has more pockets and compartments
Multi-purpose hooks and straps
---
The Insidexpress is now on Telegram and Google News. Join us on Telegram and Google News, and stay updated.