7 Reasons You Should See A Neurologist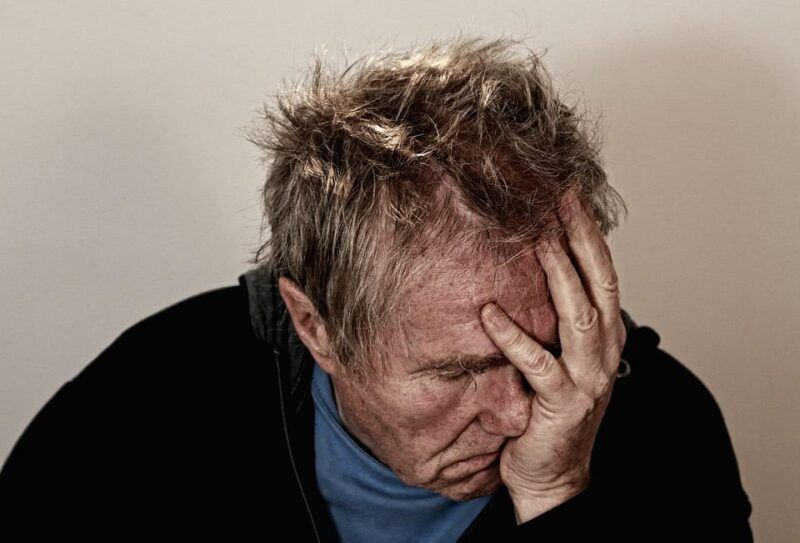 A neurologist is a doctor who diagnoses, manages, and treats problems with the brain and nervous system. You might be referred to a neurologist if your doctor suspects you have an illness that requires expert care. A neurologist condition could affect the way you talk, think, or move. The symptoms will depend on the part of the system that is affected.
You might experience changes of the five senses or pain in general. A neurologist can help diagnose and treat a wide range of conditions. However, first you should see your primary care doctor, who can then refer you to a neurologist where you can have a neurologist treatment. So, make sure to first schedule a consultation with your doctor. 
1. You often have migraines
If you experience frequent and severe headaches, you should consider visiting a neurologist. In most cases, these kinds of headaches are considered migraines. They can occur often and last from hours to days. During a migraine you will experience throbbing pain, you can also feel nauseous, be sensitive to loud sounds, strong smells, and light.
Frequent headaches are not normal!
Many people who experience migraines never get the right diagnose and treatment. By seeing a neurologist, you can find the reason behind your migraines and also a way to prevent them from happening. Some of the most common triggers are food and stress, and you might be prescribed medicine to help with the pain.
2. You experience neuropathic pain
This type of pain occurs when the nerves get damaged from a disease or an injury. For example, diabetes can cause this type of nerve damage, and the pain can be burning, sharp, or shooting. You might also experience neuropathic pain after damage to your spinal cord or brain. This type of pain can occur after a stroke, and it will not go away with the common pain medicine.
If you've had a car accident, sports injury, or you often fall, you can easily harm your spinal cord or brain. The symptoms will depend on the area that was injured and the amount of damage that was done. Brain injuries can cause seizures, dizziness, headaches, and loss of consciousness.
Spinal cord injuries can cause numbness and weakness. You might also lose movement in the area of the injury. In this case you want to visit your neurologist and get to the bottom of your issues. This could include medication, mental health therapy, and physical therapy.
3. You experience seizures
Disturbances in your brain are called seizures. They can cause uncontrolled movements, strange sensations, or loss of consciousness. In order to find the cause of seizures, you will have to visit a neurologist. Sometimes the treatment can stop seizures, but some conditions like epilepsy can be long-term.
4. You have Parkinson's disease
This disease involves the loss of brain cells that are producing dopamine in your brain. Dopamine is needed for normal body movements. Most people who have the Parkinson's disease are over 60-years-old. Symptoms could include stiff, trembling, and slow movements. You might also mistake it for being clumsy.
There are no tests for the disease, but a neurologist could help diagnose the disease after a thorough exam. This is why you need to visit your neurologist if you are experiencing any movement issues, or you consider yourself to be very clumsy.
5. You have multiple sclerosis
This is a lifelong disorder of the spinal cord and brain. Also called just MS, it includes changes in vision, numbness, weakness, and tingling sensations. The symptoms can come and go on their own, but they will progress over time. A neurologist can help you manage the symptoms and slow down the attacks.
6. You have a very bad memory
It is completely natural to be forgetful from time to time, but sometimes the forgetfulness can be quite serious. If you are experiencing serious memory problems, you should think about visiting a neurologist. The memory issues can be caused by the changes in your brain, and these will often start slow, and progress over time.
Frequent memory loss could indicate a much bigger issue
7. You've had a stroke
After a loss of blood supply to a certain part of your brain, you will experience a stroke. The cause could be a blocked blood vessel or bleeding in the brain. Brain cells will start to die without enough blood supply. A neurologist can help you diagnose and treat the stroke, as well as helping prevent it from happening in the future.
Final word
A neurologist is not a surgeon, but a professional who can perform a variety of neurological tests to help diagnose your issues. If you are experiencing any of the above mentioned problems, you should definitely consider visiting a neurologist.
---
The Insidexpress is now on Telegram and Google News. Join us on Telegram and Google News, and stay updated.