As we move further into the 21st century, it's becoming increasingly clear that advanced technologies are going to play a major role in shaping the future of our world. Technologies such as big data, artificial intelligence, and the internet of things are already having a transformative impact on businesses and industries, and those that fail to adopt them will likely be left behind.
The healthcare industry is being revolutionized by big data and analytics, transportation is being transformed by smart cars and autonomous vehicles, and manufacturing is being overhauled by 3D printing and robotics.
Let's see some of the most important ways advanced technologies are reshaping the industry world.
Healthcare
The healthcare industry is being transformed by the increasing use of big data and analytics. Hospitals and other healthcare facilities are now able to collect and store massive amounts of data, which can be used to improve patient care, lower costs, and increase efficiency. Big data is also being used to develop new treatments and cures for diseases, and to create personalized medicine.
Additionally, artificial intelligence is being used to develop diagnostic tools and to assist doctors in making better decisions. AI-powered chatbots are being used to provide patients with 24/7 access to information and support, and virtual reality is being used to train surgeons.
Manufacturing
Manufacturing is being transformed by 3D printing, robotics, and artificial intelligence. 3D printing is being used to create customized products and parts, and to speed up the manufacturing process. Robotics is being used to automate repetitive tasks, and to improve accuracy and quality control. AI is being used to develop new manufacturing processes and optimize existing ones.
On the other hand, there has been an increase in the adoption of the Industrial Internet of Things (IIoT) in the industry. IIoT is a network of physical devices, machines, and sensors that are connected to the internet and can collect and share data. Additionally, the latest trends in IIoT have been used to improve efficiency, safety, and quality control in manufacturing. If a manufacturing business wants to stay competitive in today's market, it needs to embrace these advanced technologies.
Transportation
Smart cars and autonomous vehicles are reshaping the transportation industry. Smart cars are equipped with sensors and other technologies that allow them to connect to the internet and share data. This data can be used to improve safety, efficiency, and traffic flow. Autonomous vehicles are cars that can drive themselves, and they are being developed for both personal and commercial use.
Self-driving cars have the potential to revolutionize transportation, making them safer, more efficient, and more accessible. They could also have a major impact on the economy, as they could reduce the need for car ownership and revolutionize the way we think about transportation.
However, there are still many challenges that need to be overcome before autonomous vehicles can be widely adopted, such as the development of reliable sensors and algorithms, and the creation of laws and regulations.
Retail
The retail industry is also being transformed by the use of big data, artificial intelligence, and virtual reality. Big data is being used to understand customer behavior and preferences, and to develop personalized shopping experiences. AI is being used to create chatbots and other digital assistants that can provide customer support and recommendations. And virtual reality is being used to create immersive shopping experiences.
Retail businesses that embrace these technologies will be able to better understand their customers and provide them with the products and services they want. They will also be able to stay ahead of the competition and keep up with the latest trends.
Storage Solutions
Long gone are the days when businesses had to rely on physical storage solutions like filing cabinets and warehouses. Cloud storage has made it possible for businesses to store their data online, on remote servers, which can be accessed from anywhere in the world. This is a convenient and cost-effective way to store data, and it is becoming more popular as internet speeds continue to increase.
On the other hand, the use of big data is changing the way businesses store and manage their data. Big data refers to data sets that are too large and complex to be processed by traditional methods, while businesses are using big data to develop better storage solutions that can handle large amounts of data more efficiently. This is leading to the development of new storage technologies, such as Hadoop and NoSQL.
Communication
The way we communicate is changing, and the business world is no exception. The rise of social media and instant messaging has made it easier for businesses to connect with their customers and employees. These platforms are also being used to share news and information, and to promote products and services.
Video conferencing is another way that businesses are communicating, and it is becoming more popular as the cost of travel continues to rise. Video conferencing allows businesses to hold meetings and collaborate with employees, customers, and partners from around the world without having to leave their offices.
Urban Infrastructure
Finally, the way we build and manage our cities is changing. The use of big data, the internet of things, and smart city technologies are making it possible to create more efficient and sustainable cities. Big data is being used to understand traffic patterns, optimize public transportation, and reduce pollution. The internet of things is being used to connect devices and sensors to the internet, allowing them to share data and be controlled remotely. And smart city technologies are being used to create more efficient energy systems, waste management solutions, and transportation networks.
As cities continue to grow, the need for more efficient and sustainable urban infrastructure will become more apparent. The use of these advanced technologies will be essential for creating the cities of the future.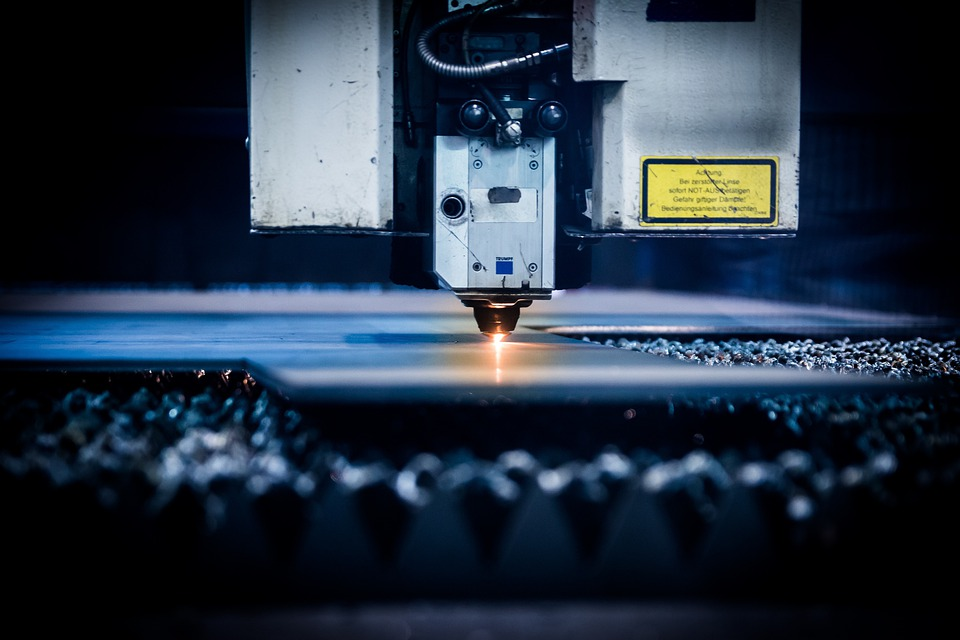 The industries listed above are just a few of the many that are being transformed by advanced technologies. It is clear that these technologies are here to stay, and those who embrace them will be well-positioned for success.
Whether you are a business owner, an entrepreneur, or a student, it is important to understand how these technologies are changing the world and how you can use them to your advantage. With the right knowledge and skills, you can be a part of the next wave of industry leaders.