6 Tips for Efficient Inventory Management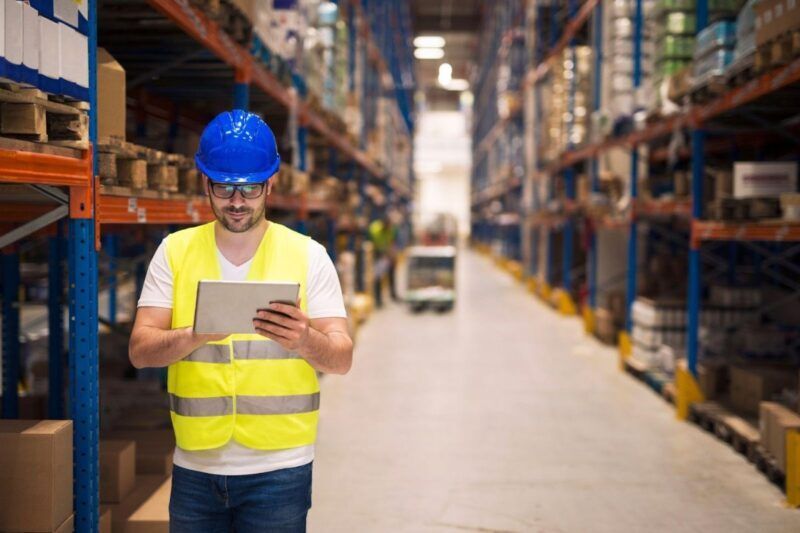 The success of supply chain operations is directly related to the effectiveness of the warehouse's inventory management tactics. For this purpose, some businesses give responsibility for warehouse management to third-party logistics (3PL)  providers, which is an effective technique. The right 3PL logistics company will manage your end-to-end order fulfillment needs. However, if you manage your inventory, you must understand the best supply chain tips and ideas. Listed below are various ways to improve warehouse inventory management to increase efficiency and improve corporate operations.
1. Make categories
By placing inventory items into the appropriate priority categories, it may be possible to establish which items must be ordered more frequently and in greater quantities. It also helps determine whether the things are priced more but sold at a slower rate. Inventory may be separated into three distinct groups. The first group comprises pricey commodities, whereas the second contains inexpensive items with a high turnover rate. In contrast to the previous two, the third category comprises moderately priced products and moderately sold items.
2. Keep an eye on suppliers
Inventory management issues arise due to unreliable suppliers. If a provider routinely delivers late or fails to meet order specifications, corrective action should be taken. Discuss the issues with the service provider to determine the source of the issue. Change suppliers if necessary to reduce the uncertainty surrounding supply levels and the risk of running out of supplies.
3. Maintain product record
Ensure that you have product records for each inventory item. This data should contain the items' origin, suppliers, barcodes, and other essential information. Businesses must track the expenses of all of their products over time to be aware of price-influencing factors such as seasonality and scarcity.
4. Maintaining sales record
Companies are always responsible for maintaining accurate inventory counts and records of sold products and quantities. They can discover the factors contributing to increased or reduced sales of specific products. For inventory management, it is essential to comprehend the net amount of sales and the bigger picture of how things function.
5. Maintain the restocking process
Some merchants will offer to replenish the supply on your behalf. Given that someone else is handling operations, this is a favorable turn of events that may result in employees spending less time and saving time. However, remember that your business partners may not share your goals. So, You should focus on restocking with the most profitable things for your business while they focus on moving inventory. You are responsible for monitoring inventory and placing replacement orders for all of your products.
6. Incorporate technology
As the company grows, controlling inventories consumes more time than actual business activities. In the absence of inventory control, the supply may become unmanageable. In this situation, having the proper inventory management software makes all of these tasks much simpler. Before selecting a software solution, you should ensure that you fully grasp the needs and the financial benefit of technology.
In short, Ordering, stocking, and utilizing a company's items and commodities are the three fundamental aspects of inventory management. Effective inventory management requires meticulous monitoring of inventory-related operations. While building an efficient management process requires more time and planning, your advantages will be proportional to your investment time and planning.
---
The Insidexpress is now on Telegram and Google News. Join us on Telegram and Google News, and stay updated.