Using a Robot Mop in a House with Children and Pets – Is it Risky?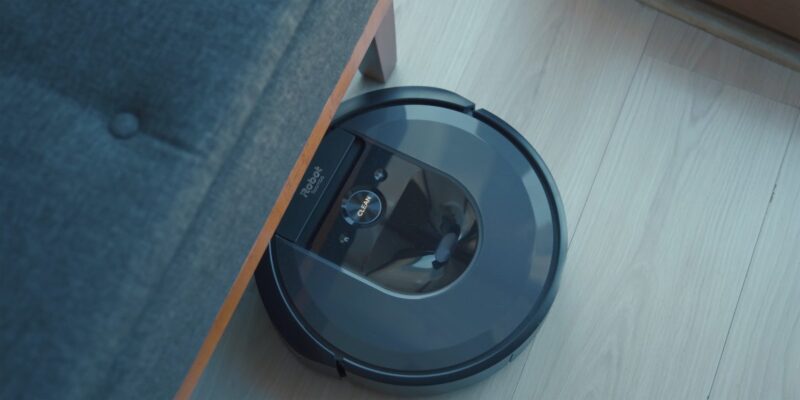 Even if there are children and pets in your house, it'll still be generally safe to use a robot mop. Why?
The majority of robot mops do not mop the floors with dangerous chemical agents. Mopping the floor using a rough scrubbing pad and simple tap water is usually sufficient. The main objective of a robot mop is to wipe away dirt and detritus from your hardwood or laminate flooring, not merely to disinfect or decontaminate them.
Despite the fact that different firms employ various techniques, they all have one commonality: the usage of water. Since harsh chemical compounds might damage the tubing that transports water through the robot mop, manufacturers recommend using just water to scrub most surfaces.
It's tough to find the best robot mopper, but with the right knowledge, you'll find it. Just so you know, there are 2 in 1 robot-cleaning devices that can mop and vacuum your floors, giving them the complete cleaning they need. This saves you time and space in your closet, as well as avoids the use of harmful chemicals since cleaning pads, water, and vacuuming capabilities are already enough.
Many fur-parents are also concerned that their robot mop would spray their pet's water and food bowls with cleaning solution. Nonetheless, this isn't really an issue if you're solely using water to clean your floors.
Numerous types of high-tech robot mops enable you to generate a virtual barrier that the robot mop won't pass beyond. This not only helps you to divide a space into distinct portions for easier cleaning, but it also enables you to isolate particular areas, such as the water and food bowls of your pets.
Is it Risky for Children and Pets to Have Contact on Robot-Mopped Floors?
A kid or a dog stepping or crawling over a floor your robot mop recently cleaned will not create any hazard, particularly if the robot mop's storage contains only water. The major portion of moisture will be absorbed by the cleaning pad on the mop's bottom. Also, there's no danger in adding a quart container of vinegar to your cleaning solution.
Although the majority of the cleaning agents are meant to be pet-friendly, any unknown chemical should be avoided. One possible alternative is to just use water for cleaning on a regular basis. If you wish to clean your floor with the cleaning solution, do it when you're at home so you can keep an eye on your pets and youngsters.
Things that Make a Robot Mop Extra Safe to Use
Indeed, most robot mops are safe to use, especially if you're not using chemically-based cleaning solutions. But what are some of the features that make a robot mop extra safe to be used? 
As mentioned earlier, 2-in-1 robotic cleaners are much safer to use since they aren't dependent on cleaning solutions that are derived from chemical properties. These robotic cleaners can both mop and vacuum your floors, making them ultra-spotless.
Innovative obstacle recognition and prevention is a feature found in newfangled robot cleaners. This is an underrated feature yet very necessary.
Look for robotic mops that employ machine vision, the very same innovation that allows smartphones to recognize faces, for improved obstacle prevention, specifically in the darkness. That is to give you a legitimately exceptional experience that makes you feel that you made a wise purchase.
To advance, look for a robotic cleaner with a built-in camera that identifies blockages, saves them in their database, and smartly selects how to mop and vacuum around them. In that way, you won't have to supervise your robot cleaner that much. Plus, this feature helps the robotic cleaner to avoid getting in contact with your kids' toys and pet's bowls.
To clean your floors quickly and productively and without compromising on harsh cleaning solutions, a decent robot vacuum should feature two rotating side-brushes and a central brush for added powerful cleaning capability.
The side brushes expand the cleaning surface of the robot and ensure that any filth in the edges is cleaned up. Although some robotic cleaners just have a suction-intake cup, this does not ensure that it will suck up all of the dirt and detritus on your flooring. Hence, you should search for one that also includes an efficient primary brush.
No doubt, if these useful features are all present in your robot mop, safety would be certainly increased. You won't have to worry even if you have plenty of kids and pets inside your well-loved home.
You've Made It All the Way to the End!
Yes, it is truly important to keep your house clean, dust-free, and presentable. This would benefit not only your family but also your kids, pets, and your guests as well.
But since we're focused on talking about kids and pets, the main point of the article is to inform families that robot mops are generally safe even if there are children and pets in your house. However, that is as long as you're mainly using naturally safe cleaning solutions such as water or vinegar.
Plus, we've presented you with some features that make a robot mop extra safe such as the 2-in-1 functionality, advanced obstacle recognition, and rotating side-brushes with an efficient central brush. These things are very crucial to remember to ensure a haven for your pets.
On top of that, cleaning with robot mops won't do any harm to your beloved kids. But at the end of the day, it's still best to let kids help you, and that is by teaching them how to manually maintain the cleanliness of your house. If your robot mop is still in its charging mode, take the opportunity to clean your house along with your kids!
---
The Insidexpress is now on Telegram and Google News. Join us on Telegram and Google News, and stay updated.