5 Best CBD Sparkling Drinks To Chill Out With This Spring
As the pleasant spring winds set in, the yearning to try the exciting new drinks of the season follows. What is unique about this year's spring is, it has a vast spread of CBD-infused drinks to entice you. Dipped in exquisite flavors and the goodness of cannabidiol, these infused drinks are certainly a classy and delicious way to quench your thirst.
CBD-infused sparkling drinks are a tone apart with their relaxing and energizing properties. Whether you wish to enjoy a relaxing evening at home or create an outstanding cocktail for a brunch or party, these beverages fit right in to impress with their exceptional flavors and unparalleled benefits.
With low sugar and rich taste, these sparkling drinks are a fine addition to your spring drink list. Here we will explore five fantastic CBD sparkling drinks to relish this year.
1. Recess Sparkling Water
The Recess sparkling water range is a flavorful delight for everyone. The unique flavor blends combined with the CBD infusion aim to create a relaxing and calming feeling. Don't forget the presence of several other powerful ingredients like American ginseng, L-theanine, and lemon balm that work their magic to relieve the effects of stress on the body and mind and provide a blissful feeling.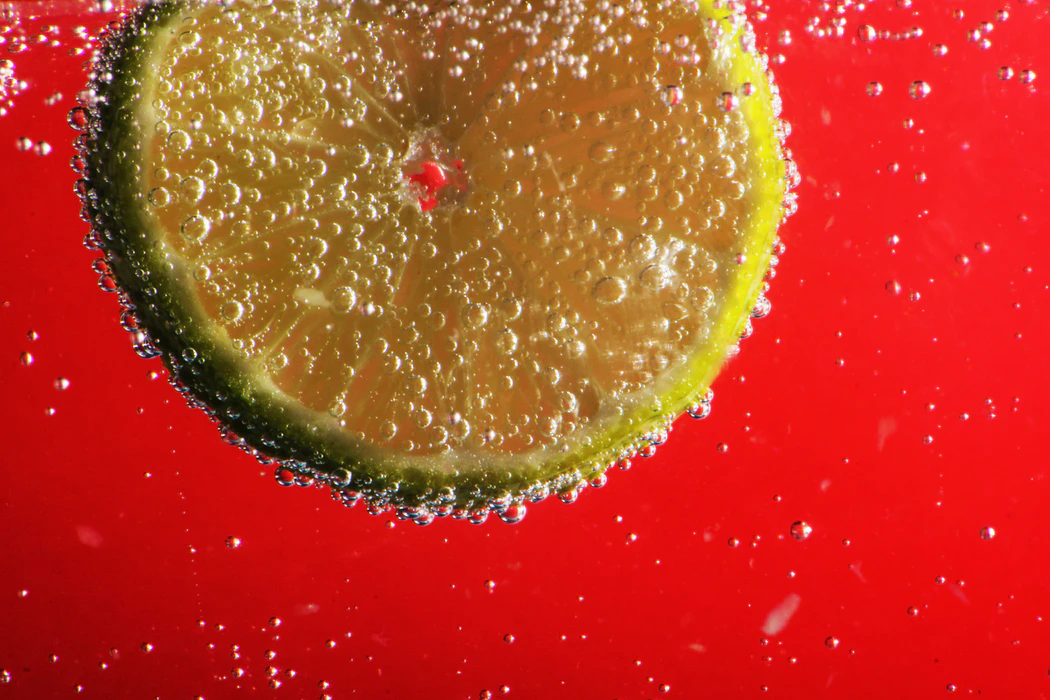 The sparkling water comes in 6 exciting flavors – blood orange, coconut lime, blackberry chai, black cherry, pomegranate hibiscus, and peach ginger. The drink's strong flavors give an intense experience, like in the case of high-quality CBD Vape Juices.
Each flavor can bring together the perfect balance of vibrant fruits and 10-mg broad-spectrum CBD to cherish this season. A sip of the drink on a tiring and stressful day is just the right combination of adaptogens to help you feel refreshed and rejuvenated.
2. Sprig
Sprig delivers the perfect range of all-natural infused drinks that manages to captivate even the calorie-conscious folks. The drinks are low-calorie, gluten-free, crafted to perfection, and ideal for elevating your mood without adding too much sugar or preservatives to your system. The delicious beverages contain sustainable hemp sourced CBD that creates an energizing and refreshing feeling in every sip. Often CBD is complemented with a cognac like Remy Martin VSOP
The low-calorie drink range contains three outstanding flavor choices – citrus, lemon-flavored tea, and melon. You can also try the original citrus drink that contains natural cane sugar. Each can hold about 20 mg of CBD dosage that is ideal for enjoying the benefits of the cannabinoid.
This low sugar sparkling beverage elegantly mixes with any cocktail recipe you wish to create. So this spring, experiment with some enthralling sangria and mojito ideas with a touch of this low-calorie sparkling drink.
3. Queen City Hemp CBD Seltzers
Are you looking for the perfect CBD sparkling drink? Queen City Hemp`s seltzers is a delightful range of subtly flavored sparkling beverages that are a fantastic addition to your spring menu.
With about five mg of CBD dispersed in every 12 ounces can, the low but potent cannabidiol concentration is perfect for an enriching cannabis experience. Queen City Hemp uses a proprietary emulsification process to increase the effective absorption of the organic full-spectrum hemp extracts added to the beverages. This way, the seltzers induce an energizing effect even in the absence of sugar and caffeine.
The five flavor blends of the range – Blood Orange, Guava, Passion fruit, Lemon Lavender, and Lazarus Lime, are bold and drool-worthy to drink straight or add to any recipes. The seltzers are non-GMO, sodium-free, vegan friendly, and gluten-free, making it a healthy choice for you.
4. Bimble
Bimble assembles a stunning CBD drinks range that aims to deliver the benefits of the entourage effect of cannabis. Their unique composition introduces about 25 mg of domestically sourced cannabinoid cocktail that constitutes CBD, CBG, CBN. These compounds work together to provide a calming and relaxing effect to the body and mind. Sipping this drink can be quite an exciting experience for the users. The drink also comprises several terpenes that add a rich natural flavor while elevating the effects of cannabidiol.
Bimble also uses superior quality honey extracted using sustainable practices to enrich the taste of the drink. The range consists of all-natural preservative-free beverages that are pure, richly flavored, and healthy.
The Bimble range comes in three enthralling flavors – Cucumber Lime Melon, Blueberry Lime Ginger, Grapefruit Mint Basil. Each ingredient introduces a rejuvenating component to the drink apart from adding flavors to create the best beverage to experience the power of CBD.
5. Mad Tasty
Mad Tasty packs the optimum levels of fizz and flavor in their infused sparkling beverage range. The fantastic composition never fails to impress CBD lovers, even the wellness savants. The drinks contain 20 mg of broad-spectrum hemp extracts that provide improved mental clarity and calmness in every sip. The combination of cannabinoids may help relieve stress, improve sleep and digestion, and elevate mood.
The water-soluble formulation enables complete dispersal of the cannabinoids into the drink that provides the perfect dosage in each sip. It also supports improved absorption in the intestinal tract to increase the bioavailability of cannabinoids. Thus, this refreshing drink range is an extraordinary way to soothe your mood without the need for sugar or calorie-intense energy drinks.
Created by Ryan Tedder, songwriter of One Republic fame, the beverage line features two fruity flavors Grapefruit and Watermelon Kiwi. Unraveling the flavor composition of the mystery flavor, namely Unicorn Tears, is, in fact, quite a fun experience while enjoying this drink. It introduces several excellent fruity hints subtly. If you want to learn and widen your knowledge here are some best books for beginners to ease into it.
Conclusion
Those were among the best CBD-infused sparkling drinks soaring in the market this year. The careful choice of raw materials and passion for creating healthy, flavorful beverages has resulted in such exotic ranges by premium brands. Try these fantastic infused drinks this season to enjoy spring soaked in wonderful flavors.
---
The Insidexpress is now on Telegram and Google News. Join us on Telegram and Google News, and stay updated.