Everything You Need to Know about Payday Loans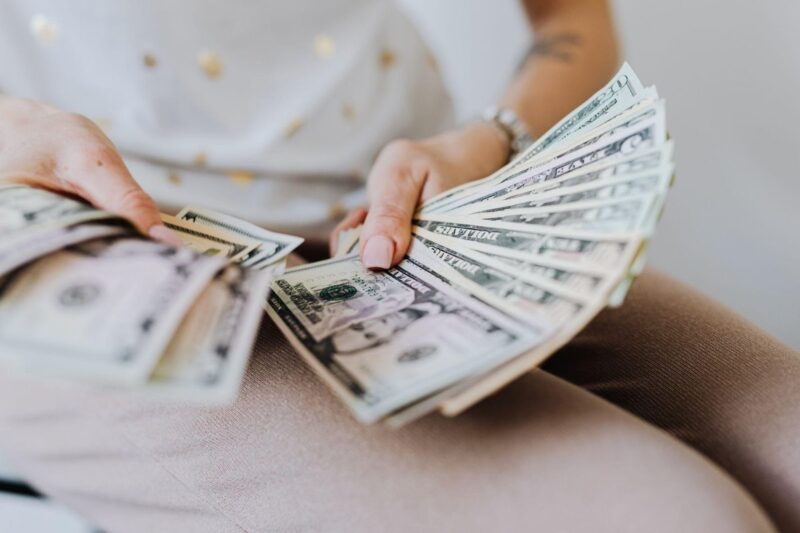 With the increasing cost of living and many people living paycheck to paycheck, there is often no wiggle room in the budget to pay for an emergency. When people need extra cash, a payday loan is often the most convenient option.
While a payday loan will help you out of a financial bind quickly, it does come with a cost and, at times, leaves people in a cycle of borrowing money.
What is a Payday Loan?
A payday loan is a short-term personal unsecured loan, meaning that you don't need to provide any collateral. The amount of money you're eligible to borrow depends on your income but cannot cover significant financial obligations as the average loan amount is about $500.
There are also limits on how much you can borrow depending on the state you live in. The loan duration is usually between two to four weeks and typically has to be paid back with your next paycheck in a lump sum.
To repay the loan, the lender can ask you to write a check for the amount you borrowed or get your permission to withdraw the amount electronically from your bank account. If you're unable to pay back the loan, some states allow you to extend the loan, meaning you'll have to pay the loan fee immediately, but the loan amount will get pushed to a later date with another fee added to it. 
How to Apply for a Payday Loan
It's effortless to apply for and get approved for a payday loan. You can go into a store that offers payday loans or apply online through payday loan online lenders.
To apply for a payday loan, you'll need to:
Be eighteen years old or above
Provide an identification document
Have a checking account
Provide your phone number
Provide proof of income
Once you've provided all the information, the lender will give you cash almost immediately or deposit the amount into your account.
Benefits of a Payday Loan
Unlike traditional loan types that take a few days to process, payday loans are extremely easy to get, making them convenient in emergencies. To apply only takes just a few minutes, and you can get the money the same day.
The vetting process is simple, and there are fewer requirements than a traditional loan. All you have to do is provide a few simple documents. A payday loan is an attractive option, and in many cases, the only option for people who have a bad credit score, as most lenders don't check the borrower's credit rating.
Since it's an unsecured loan, you don't need to put down any collateral. This is especially helpful, as most people who apply for payday loans are low-income earners who don't have any assets to put down as collateral and, if they do, are reluctant to risk them.
Payday loans don't affect your credit score and don't appear on your credit report since lenders seldom run a credit check.
Dangers of a Payday Loan
Payday loans look very attractive, especially to people who desperately need the money, but they come with massive risks and expenses.
Payday loans may be convenient and offer instant access to cash, but they come with exceptionally high-interest rates and fees. They also have to be paid back in full within a short time frame with no grace period, meaning that a large chunk of your paycheck will go towards the loan.
After your monthly payments, there will not be very much left to cover your monthly expenses, so you're likely to be short of money again. While you do have the option in some states to extend the loan repayment date, this comes with an additional fee, so you end up paying even more for the loan.
People often get trapped in a cycle of debt because they are often forced to take out another loan to pay for the existing loan. This new loan comes with high interest and fees and must be paid back within a few weeks. It becomes incredibly difficult to get out of this cycle.
If you've opted to give the lender permission to withdraw the funds from your account instead of writing them a post-dated check, the lender has access to your bank account and can attempt to withdraw the funds from your account even if it's empty. This will result in high overdraft charges that you will be liable to pay.
Payday loans are often considered predatory as they target people who live in areas where poverty is high, have bad credit, and are low income. These people are often minorities who are desperate, have no other options, and face dire consequences if they don't use these loans.
References
---
The Insidexpress is now on Telegram and Google News. Join us on Telegram and Google News, and stay updated.