Fans Talk About Why Monic Geller Is Everyone's Favorite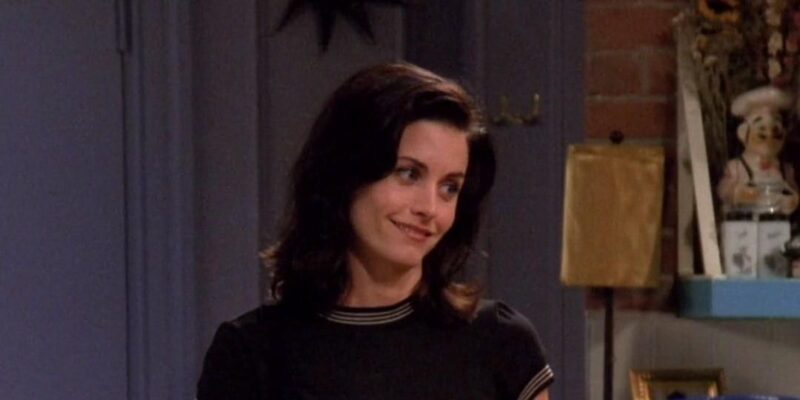 Since the beginning of the legendary sitcom Friends, fans have had mixed feelings about the character Monica Geller. She is probably the only character whose chaotic and twirly nature is the most overt out of all.
Yes, she is a clean freak!
Yes, everything has to be exactly where it is supposed to be!
To quote one of her best friends, dearest Phoebe, 'Monica is uptight.' But, after the 20th anniversary of the series, which the cast celebrated a year ago, fans are coming out of the woodwork pointing out every reason why Monica Geller is their favorite and their preferred Geller sibling.
(We will get into the Ross controversy some other day)
What Is FRIENDS?
If you are someone who has never watched Friends before, then we envy you. Because you will get to embark upon the greatest thing in television history for the first time. Friends is a 90s sitcom that talks about the difficulties faced in your mid and late twenties when everything would seem topsy turvy or 'floopy.' You can watch it for free from proxy-rarbg.
Through all the hardships, heartbreaks, and humorous lessons, Friends will leave you in tears of joy, laughter, and sorrow as you end the series. Plus, Friends, which is the main theme of the show, talks about how everything will be okay (even when they do not make sense) if you have your friends by your side.
The series is probably the only thing on television that makes us forget about love life and makes us envious of a friend group like them.
Who Is Monica?
We met Monica Geller in the pilot show, and she was the one who had the first dialogue. Hardcore fans will know what it is.
From the beginning, it is already established that Monica Geller is the mother of the group. She has an aspiring chef who often hosts dinners and lunches in her Manhattan apartment for her friends. Plus, she even has to entertain the times when her friends simply come uninvited to have breakfast.
All in all, she takes care of everyone. Whether it is to feed them, motivate them to lose that extra pound, control their love life (on their permission, of course), & even be their shoulder to cry on.
What Is The Controversy?
So, we are just going to say it!
There are some who do not like the character, and yes, there are some reasons for it.
– She is a control freak and sometimes lets that side way over her kinder side.
– She always has to win everything, and someone who is on her team cannot give up. Some might think of it as bullying behavior.
– Her obsessive cleanliness and tidiness could sometimes lead someone's teeth to the edge.
However, these are not enough because, according to some fans, her other qualities weigh them down.
Why We Love Her!
Here are some of the reasons why fans are falling in love with the character all over again.
Monica Geller is a mother before anything. She took in Rachel when she had nowhere to go and helped her put her life back together.
Monica Geller can teach someone to fall in love, and that is what she did with Chandler. She was patient with him and made an honest man out of someone who was so scared of commitment.
Monica always had a fridge full of food for anyone to just come in and pick through it. Oh, don't we all wish to have a friend like that. Someone who is an amazing chef and doesn't stop cooking for us.
Monica has always been kind to her brother, in spite of everything that her parents have put her through. With all the discrimination she had to face, with her parents always hyping her brother up, she should be bitter towards him. But, she chose to be better.
Yes, she is a control freak, but we all need that in order to be the best hostess we can be.
Monica is that friend who will never leave your side, and maybe you have to deal with the obsessive nature a little, but you can always count on her. Plus, whenever you are feeling low, she will cook something delicious for you and get it ready.
If you have a friend like her, keep them because they are a keeper!
---
The Insidexpress is now on Telegram and Google News. Join us on Telegram and Google News, and stay updated.