Why Give Employees Pay Stubs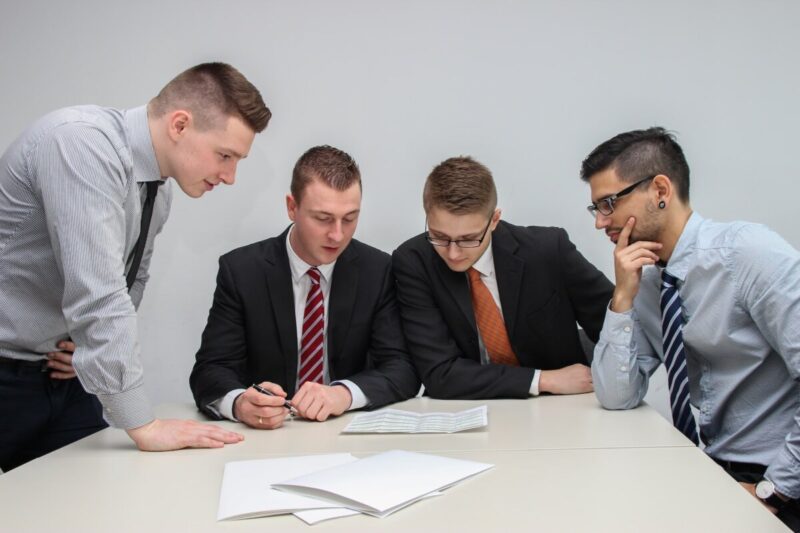 Are you a business owner? Want to save money? One way you can save money is by looking for ways to cut costs. One way you can do this is by giving your employees pay stubs. This may seem like a small thing, but it can save you a lot of money in the long run. So, one of the most common questions is: do my employees need pay stubs? The answer is yes! The reality is that there are a few very good reasons to give your employees pay stubs, and we're going to outline them for you here.
How Pay Stubs Help Your Business
The Fair Labor Standards Act (FLSA) is a federal law that establishes the minimum wage and overtime pay requirements for most workers in the U.S. The law also sets forth certain record-keeping requirements. One such requirement is that employers give their employees pay stubs. A pay stub is a document that details the employee's pay and deductions for a specific pay period. The pay stub will list hours worked, hourly rate, gross pay, and any deductions taken from the employee's pay.
Keeping employees happy is essential. While there are many ways to do this, one of the most important is to ensure that they are being paid properly. Pay stubs help to ensure that your employees are being paid the correct amount and that they understand how their pay is being calculated. This can help to prevent misunderstandings and disputes between you and your employees.
Advantages For Business Owners For Giving Employees Pay Stubs
Pay stubs may seem like a pointless remote tool to some employers, but they offer benefits to both the employer and the employees. Each experienced business owner knows that happy employees are productive employees. Productive employees lead to a successful business. You might not realize it, but one way to keep your employees happy is to give them pay stubs with each paycheck. In many cases, it is required by state and federal law. Although this might seem like an extra step and an unnecessary expense, there are several advantages for business owners to give employees pay stubs. So, giving your employees a physical copy of their pay stubs may seem like an outdated practice in the digital age. After all, why waste paper and ink when you can just as easily email your employees their pay stubs? However, the reasons will answer the question of why you should give your employees physical pay stubs. 
It provides a physical record that the employee can reference later if there are any questions about what was paid and when.
Paystubs help you stay compliant with the Fair Labor Standards Act by providing an accurate record of employee wages and working hours.
Sending stubs for paychecks also serves the purpose of tax filing. This way, you won't have to sort through all the payment information for each employee at the end of the year when tax season arrives. Having pay stubs is a convenient way to keep all the data in one place.
Paycheck stubs are one way of supporting organizational transparency. All employees have the right to knowledge of their earnings, and stubs provide a straightforward way for employees to keep track of their earnings.
Many business owners may not realize the advantages they gain by providing pay stubs to their employees. Pay stubs act as a record of employment and can help prevent disputes between employers and employees.
Secondly, it helps your employees keep track of their finances. They help employees keep track of their earnings and deductions. By providing pay stubs, business owners can help ensure that their employees are being paid correctly and on time.
It shows that you are keeping good records. Pay stubs can also help businesses budget for payroll expenses and ensure that employees are paid accurately and on time.
Pay Stub Generator Benefits
Pay stubs are important documents not only for your employees but also for your business. An online paystub generator offers many advantages for employers and their employees. Perhaps the most obvious benefit is that pay stub generators can help employers save time. Rather than spending hours creating pay stubs manually, employers can simply input the relevant information into a pay stub generator and let the program do the rest. This can free up employers' time so that they can focus on more important tasks, such as running their businesses.
The Consequences of Not Giving Your Employees Pay Stubs
The main reason employers choose to give their employees pay stubs is to provide accurate records of their earnings and deductions. You are legally obligated to give your employees their pay stubs. Many employers choose not to give their employees pay stubs, but this can result in many issues. Your employees could become disgruntled, and this could lead to a hostile work environment. Additionally, if your employees are not given pay stubs, they may have difficulty keeping track of their hours worked and vacation time. This could lead to errors in their paychecks, and they may end up being paid less than they are owed. Additionally, if your employees are ever audited by the IRS, they will need their pay stubs to prove that they were paid the correct amount of money. Lastly, if your employees ever need to take out a loan, the lender will likely require pay stubs as proof of income.
Final Thoughts
It is important to give your employees pay stubs for a variety of reasons. Not only do pay stubs help employees keep track of their earnings, but they also help employers keep track of employee hours worked and compliance with wage and hour laws. Pay stubs also help employers avoid payroll mistakes and fraud. In conclusion, pay stubs are important for your employees as well as have many benefits for you as an employer.
---
The Insidexpress is now on Telegram and Google News. Join us on Telegram and Google News, and stay updated.