Want To Change Your Career Path? Here Are 6 Helpful Tips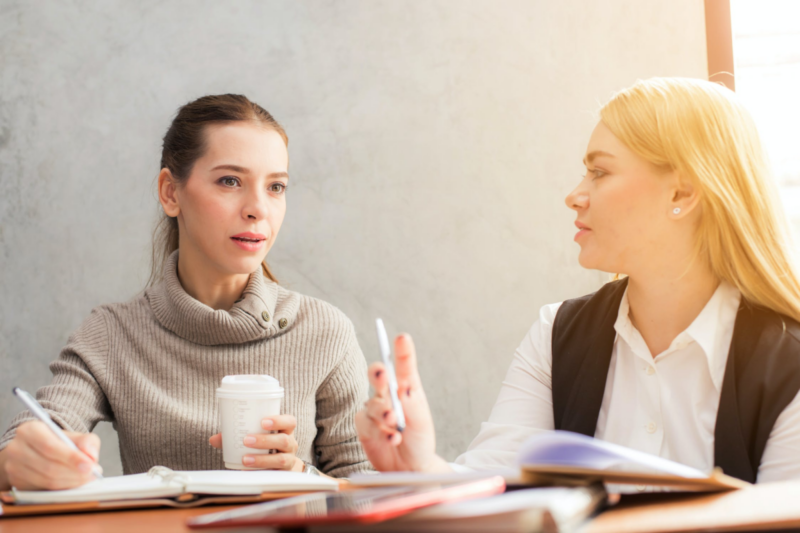 Are you feeling unhappy in your current career? Are you looking for a change, but don't know where to start? If so, you're not alone. A lot of people find themselves in this situation at some point in their lives. Luckily, there are steps you can take to make the transition to a new career path easier. In this blog post, we will discuss 6 tips that will help you make the switch and find happiness in your new career!
1. Find different training courses
One of the best things you can do when changing careers is to find different training courses that will help you learn the skills you need for your new field. This can be anything from online courses to in-person classes at a community college. There are also many free resources available, such as tutorials and how-to videos. If you're not sure where to start, try searching online or talking to someone who already works in the field you're interested in. You can also check courses by the location, for example, if you want to attend gas engineer training in Scotland, make sure to research the options in your area. No matter what, don't be discouraged if it takes some time to find the right fit. The most important thing is that you're taking steps towards getting where you want to be.
2. Get some experience
Once you have the necessary skills, it's time to start gaining some experience in your new field. If you're lucky, you may be able to find a paid position. However, many people have to start by volunteering or interning. This is a great way to get your foot in the door and make some important connections. It can also give you a taste of what working in your new career will be like before making the full commitment. The experience you gain will be invaluable as you move forward in your new career. Sometimes, all it takes is a little hard work and dedication to get where you want to be. When you get your first job in your new field, it will all be worth it!
3. Network
One of the most important things you can do when changing careers is to network. This means meeting people who work in your field of interest and get connected with them. You can attend industry events, join relevant professional organizations, or even just reach out to people you know who might be able to help you. Networking can open up a lot of doors, so it's something you should make time for. It's also a great way to get more information about your new career and learn from people who are already successful in it.
4. Set some goals
When you're making a major change in your life, it's important to set some goals. This will help you stay on track and focused as you work towards your new career. Think about what you want to achieve and make a plan for how you're going to get there. Remember to be realistic and give yourself enough time to accomplish your goals. Making a career change can be a long and difficult process, but if you have specific goals in mind, it will be easier to stay motivated and keep moving forward. Some are goals you may want to set for yourself include:
Finding a new job in your field within a certain timeframe
Getting experience in your new field
Making connections in your industry
5. Be patient
One of the most important things to remember when changing careers is to be patient. It can often take longer than you expect to make the switch, so it's important to be prepared for that. There will likely be some bumps along the way, but as long as you stay focused on your goals and keep working towards them, you will eventually get there. It might not happen overnight, but if you're patient and persistent, you will find success in your new career. Some people may even find that the journey is just as rewarding as the destination.
6. Seek out support
Making a major change in your life can be difficult, so it's important to seek out support from family and friends. They can offer encouragement and help you stay motivated when things get tough. Many professional organizations can provide guidance and resources as you transition into your new career. In addition, there are often mentorship programs available through these organizations. These can be a great way to get advice and support from someone who has already been through the process of changing careers. No matter what, don't be afraid to ask for help when you need it. Many people are willing to support you as you make this major change in your life!
Is changing your career path a hard thing to do?
The answer to that question is- it depends. It can be difficult to leave a comfortable job and venture into the unknown, but it can also be invigorating and empowering. If you're feeling stuck in your current career path, or if you're simply not fulfilled by what you're doing, then it might be time for a change. While certain people are natural-born risk-takers, others need a little more convincing before they make a big career switch. This doesn't mean that you're not capable of change, it just means that you might need to take a different approach. Often, the hardest part of making a change is simply taking that first step. Once you've decided that you want to switch careers, it's easier to start taking action.
If you're thinking about changing careers, these tips can help you get started. Making a career change can be a big decision, but it can also be very rewarding. Just remember to take your time, do your research, and set some goals. With a little hard work and dedication, you can achieve anything you set your mind to! Do you have any other tips for changing careers? Share them in the comments below!
---
The Insidexpress is now on Telegram and Google News. Join us on Telegram and Google News, and stay updated.