Dogs and Kids: Why You Should Get a Dog for Your Child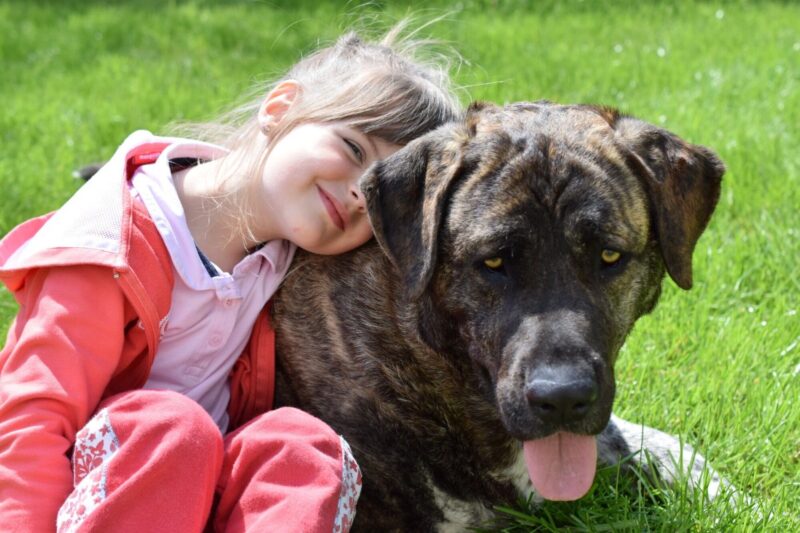 Around 67% of American households own a pet, which shows how furry friends quickly become part of our family.
Aside from giving your little one a companion, the connection between dogs and kids runs deep. Perhaps your kid is desperate for a Fido, but you're not sure if it's the best idea.
Does this sound like your family? Luckily, you've come to the right place. Here's why dogs and kids go hand-in-hand.
Boosts Your Kid's Immune System
Before you browse the best family dogs, know that having a furry friend boosts your kid's immune system.
Children who live with dogs get fewer colds and breathing infections because dogs bring in different types of bacteria. And once your household is exposed to these, you're less vulnerable to illnesses.
Increased Physical Exercise
Around 80% of American adults and children don't get enough exercise, often because our schedules are swamped.
But a fantastic way to sneak in daily exercise is by gifting your little one a pup. Your kid will enjoy bonding over a game of fetch or going for walks every day after school, making it a win-win situation.
Encourages More Time Outdoors
Not sure why dogs are good for children? Another reason is that they slash screen time and encourage kids to play outside so they can soak up vitamin D and get fresh air.
And if you're struggling with gifts for your pup-loving kid, you can get more ideas here.
Helps With a Child's Development
Once you learn how to teach children to interact with dogs, you'll see an improvement in their development.
Your little one will learn how to give commands and teach your dog tricks which will teach them social skills. Plus, your kid will feel empowered owning a pet especially when they're mainly looking after them.
Increased Responsibility
One of the top benefits of dogs is teaching your kid responsibility.
Dogs have plenty of needs, so ask your little one to look after them without an adult's supervision. You can even make walking or feeding the dog part of their chores. 
Great Life-Long Companionship
A dog offers kids unconditional love, making them life-long friends. It's also great if you have an only child so they're less lonely.
Further, dogs are loyal creatures, so your little one will quickly develop a strong bond with them.
Improves Empathy
Aside from offering kids fantastic times, there's the inevitable loss.
Children need to understand life's cycle so they know how to deal with grief. As a result, your child will become more empathic, which will stay with them for the rest of their lives.
Dogs and Kids Are the Perfect Pair
Hopefully, after reading this article, you now know why dogs and kids work so well together.
Bringing a pup home is a fantastic way to improve your child's development, immune system, and teach them responsibility. It also shows them how to be empathetic and spend more time outdoors with their new friend.
Found this article useful? Great! Check out the rest of our blog for other interesting reads.
---
The Insidexpress is now on Telegram and Google News. Join us on Telegram and Google News, and stay updated.