West Bengal election 2021 LIVE Updates: Voting in 45 seats across six districts in phase 5 begins; 342 candidates in fray
West Bengal election 2021 LIVE Updates: Prominent names in the fifth phase include Siliguri Mayor and Left Front leader Ashok Bhattacharya, state ministers Gautam Deb and Bratya Basu and BJP's Samik Bhattacharya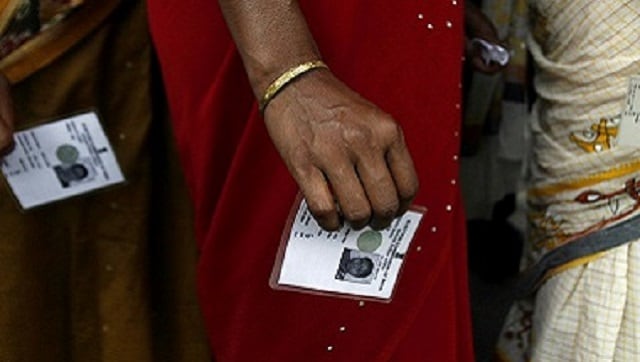 West Bengal election 2021 LATEST Updates:: Prominent names in the fifth phase include Siliguri Mayor and Left Front leader Ashok Bhattacharya, state ministers Gautam Deb and Bratya Basu and BJP's Samik Bhattacharya. 
The fifth phase of the West Bengal Assembly Election 2021 will be held on Saturday, 17 April, across 45 constituencies spread over six districts.
Elections to Bengal are being held in eight phases with the first, second, third and fourth phase of Assembly polls being held on 27 March, 1 April, 6 April and 10 April, respectively.
Bengal has already voted for 135 seats in the last four phases. Polling in the previous in the first three phases saw sporadic incidents of violence with members of all political parties, including some TMC candidates, facing attacks by rival camps.
The fourth phase, however, saw unprecedented violence with a CISF firing near a polling station in Sitalkuchi constituency of Cooch Behar killing four voters, while another voter died in a firing by a mob. Attacks on candidates were also reported in the fourth phase of the election. It's to be noted that while polling will be underway for 45 seats in the fifth phase of the West Bengal Assembly election, campaigning will continue in the 114 constituencies in the state that are set to vote in three phases on 22 April, 26 April and 29 April. Counting of votes will take place on 2 May.
The Election Commission has decided to deploy at least 853 companies of central forces to ensure free and fair voting, an official of the poll panel said. It will also put in place measures to ensure strict adherence of COVID-19
protocols during the voting process, he said.
West Bengal on Thursday recorded the highest single-day spike of 6,769 coronavirus
cases and at least 22 more fatalities.
Prominent names in the fifth phase include Siliguri Mayor and Left Front leader Ashok Bhattacharya, state ministers Gautam Deb and Bratya Basu and BJP's Samik
Bhattacharya.
Voting will be held at 15,789 polling stations in the 45 constituencies 16 seats in North 24 Parganas, eight each in Purba Bardhaman and Nadia, seven in Jalpaiguri, five in Darjeeling and one in Kalimpong district.
The phase is crucial for the ruling Trinamool Congress, which is hoping to better its 2016 tally of 32 seats, even as a resurgent BJP looks to make inroads.
The Left-Congress alliance had bagged 10 seats in the assembly elections five years ago.
Meanwhile, the seizure of illegal inducements to voters, such as liquor and cash, during the ongoing polls to five assemblies and by-polls to some seats has crossed the record value of Rs 1,000 crore, a whopping jump of over four times since the 2016 polls, the Election Commission said Friday.
An Election Commission "progressive" report, which will get updated as the remaining phases of poll are conducted, said the maximum Rs 446.28 crore was seized in Tamil Nadu, where the elections have already ended, followed by West Bengal (Rs 300.11 crore), where four phases are yet to take place.
Drugs and narcotics is the highest category of illegal inducements seized till now in West Bengal (Rs 118.83 crore out of the total Rs 300.11 crore).
The EC said it had deployed a total of 326 expenditure observers, including five special expenditure observers, for free and fair conduct of these polls, while 259 assembly seats were marked as 'expenditure sensitive' for what it called "focussed vigil" to check the flow of black money and freebies.
As per the law, distributing cash and gifts during the electoral process with the intent to influence voters is not permitted and such expenditure comes under the definition of bribery which is an offence both under 171B of IPC and under the Representation of People Act.
"The expenditure on such items is illegal. The drive against the menace of money power will continue with vigour in the remaining
phases of elections and the seizure figures are expected to rise even further," the EC said.
With inputs from PTI
---
The Insidexpress is now on Telegram and Google News. Join us on Telegram and Google News, and stay updated.