Anthony Joshua sets up Tyson Fury clash after smashing Kubrat Pulev in nine rounds with brutal win at Wembley Arena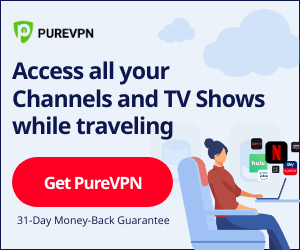 ANTHONY JOSHUA edged one step closer to an undisputed clash against Tyson Fury with a brutal ninth-round KO of Kubrat Pulev.
It was one-way traffic from the off as Joshua displayed his awesome power against teak-tough Pulev.
The third round was a torrid one for Pulev as he was floored twiceCredit: Getty – Pool
Joshua looked set for an early night as he battered Pulev to the canvasCredit: Getty – Pool
Pulev turned his back on Joshua in the third roundCredit: Getty – Pool
Pulev was floored twice in the third round as Joshua unloaded some huge bombs.
At times he smiled his way through the torture, but it was stomach-churning at times as Joshua landed at will.
The gritty Bulgarian managed to make the bell, just, despite at one point turning his back on AJ as he was pummelled.
The Bulgarian appeared to enjoy taking some heavy shotsCredit: Reuters
Anthony Joshua smashed Kubrat Pulev to defend his world titles
AJ, who attended a Black Lives Matter march in June and worked on a SunSport campaign to highlight the BAME and immigrant heroes working in the NHS fighting pandemic, did not take a knee before his fight.
The champ confirmed on Thursday that he had made the tough decision not to take the stance but he is pushing for serious social change with grassroots charities.
Instead, the 31-year-old son of Nigerian parents used his entrance to remind the world of his Hollywood appeal.
Head-to-toe in white kit and gloves, The father of one had his initials ablaze just like at the brilliant Wembley Stadium night he beat Wladimir Klitschko in 2017.
Through a black and white video AJ addressed the 1000 fans asking for prayers but it did not look like he would need them when he stripped off to reveal 17st 2lbs of magnificent muscle.
Pulev, the 39-year-old Bulgarian hard man named after a medieval warrior, came to the ring in a red, green and white robe that honoured his national flag.
And the pair locked eyes for a thrilling instant once both inside the ring, moments before attempting to beat each other senseless they shared a final sense of respect.
Floyd Mayweather flew in to watch his friend Anthony JoshuaCredit: Sky Sports
Anthony Joshua was in devastating form at Wembley ArenaCredit: ©Mark Robinson Ltd
More to follow…
---
The Insidexpress is now on Telegram and Google News. Join us on Telegram and Google News, and stay updated.