What to Know Before Your First Deep Sea Fishing Charter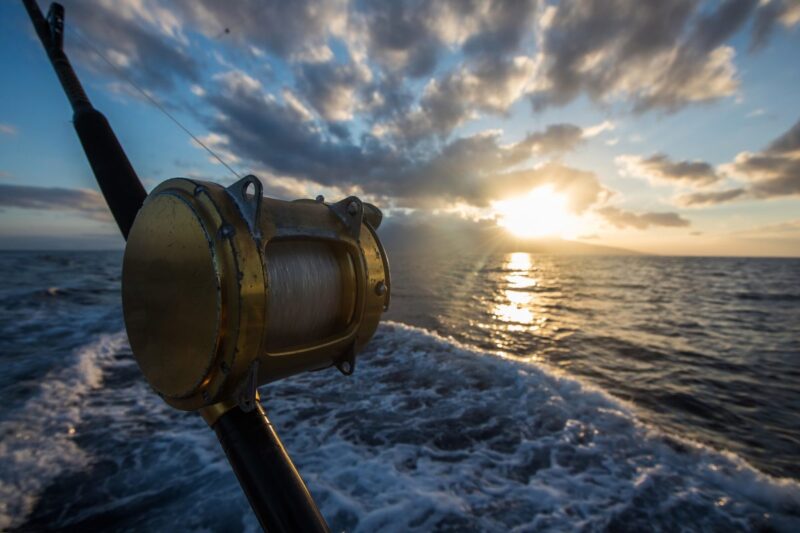 You're getting ready to go on your first deep sea fishing charter. While you're excited, you're also a little uneasy about the situation. After all, you've never done this before.
That's why you're reading this article. You're looking for some info on what to expect. Fortunately, we have all the info you need.
Without further ado, here's what you should know before embarking on your first deep sea fishing trip.
You're Going to Be Exposed to the Sun
First and foremost, you should know that you're going to be exposed to the sun. You'll be out in the middle of the ocean without anything to block the sunlight from your body. If you don't wear sunscreen, you will incur a serious burn.
Even the best fishing charter can't protect you from the sun. So, make sure to pack on plenty of sunblock, reapplying it several times throughout the trip.
It Could Get Rough Out There
The wide-open sea isn't exactly a cozy and charming place. The waters can get rough out there and could cause you to feel a bit of discomfort. This is doubly true if you suffer from seasickness.
So, establish accurate expectations and bring along any implements that might help you to keep your lunch down. Taking anti-nausea medication might not be a bad idea.
Deep Sea Fish Can Be Huge
Deep-sea fishing is a whole other beast entirely. It's got very little to do with snagging a 10-pound bass from a boat in the middle of a river or lake. The fish you encounter out at sea can be monstrous, weighing in at several hundred pounds.
As such, when you feel your line snag, you had better prepare yourself for a fight. Reeling in a fish of such large size requires physical strength and fortitude.
There Are No Guarantees
If you're going out on a fishing charter, you're probably hoping to snag some decent-sized fish. Odds are, you will. Note, though, that there are no guarantees.
And even if you do reel in some monsters, the majority of your time will be spent enjoying the atmosphere. In short, patience is a virtue.
Your Guides Know Best
You've never been out on a fishing charter before… but your guides have. In fact, they're something of experts on the subject. So, when you're out there, make sure to listen up.
They'll provide you with ample information on what types of bait to use, how to cast your line, how to reel in, and more.
A Deep Sea Fishing Charter Can Be a Lot of Fun
Setting out on a deep sea fishing charter can be a lot of fun. That said, it's not all fun and games. You need to come prepared and you need to understand what you're doing out there. Take this information to heart and make the absolute most of your trip!
If you're searching for similar info, our website can help you. Check out some of our other articles now!
---
The Insidexpress is now on Telegram and Google News. Join us on Telegram and Google News, and stay updated.