Watch Liverpool boss Jurgen Klopp's blazing on-air row with Des Kelly over BT Sport's lunchtime kick-offs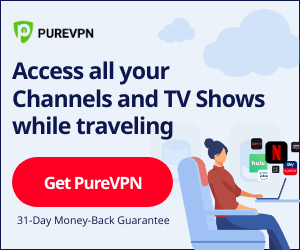 LIVERPOOL boss Jurgen Klopp was involved in an incredible blazing on-air row with Des Kelly over BT Sport's lunchtime kick-offs.
The Reds boss was fuming after seeing another one of his players succumb to injury as his side slipped to a 1-1 draw with Brighton.
James Milner, who had been depustising as Liverpool's right-back for the second-half at the Amex, was forced off late with a hamstring problem.
Klopp was then forced to turn to 19-year-old midfielder Curtis Jones with first-choice defenders Trent Alexander-Arnold, Virgil van Dijk and Joe Gomez all sidelined.
The mounting injury issues have led to the German being a vocal critic of early Saturday matches for teams playing in Europe – with the Reds having faced Atalanta on Wednesday evening.
And after his early kick-off fears were realised Klopp launched into a furious tirade only to be challenged by BT Sport reporter Des Kelly.
Here's the full transcript…
Kelly: "James Milner, hamstring is it?"
Klopp: "Yeah, congratulations."
Kelly: "Me personally?"
Klopp: "No, but you work for them yeah? Hamstring. Surprise. And they had injuries as well because it's a tough time."
Klopp: "Maybe ask Chris Wilder about it. [BT] picked the 12.30 kick-off. You did it!"
Kelly: "Maybe you're firing at the wrong target, we are broadcasters, we work within Premier League rules, and Premier League makes the rules, that's the Premier League clubs, so shouldn't you be talking to Premier League clubs?"
Klopp: "I don't know how often I have to say it, you pick us for 12:30 kick-offs."
Kelly: "The Premier League clubs chose that slot."
Klopp: "These are difficult times."
Kelly: "Of course it's difficult and the broadcasters are supporting the game."
Klopp: "I'm not having a go at the broadcasters, I just say how it is. 12:30 after Wednesday is really dangerous for the Premier League players."
Kelly: "If it's about Premier Leagueayer welfare why did the Premier League clubs block five subs?"
Klopp: "Because, when we had the talk between the managers a week ago, it was 55%, if not 60%, for five subs. But since then nothing happened.
"Chris Wilder or whoever, constantly say I'm selfish. I think all the things show that he's selfish but that's not too important. I was in a similar situation as he is when I worked at Mainz – all about staying in the league.
"If we have 5 subs today I take off Robbo for Kostas to save him. It's not for tactics, it's to save the players. It's for all players. You will it from now on til December. We will see."
---
The Insidexpress is now on Telegram and Google News. Join us on Telegram and Google News, and stay updated.