This Is How to Build a Home Bar on a Budget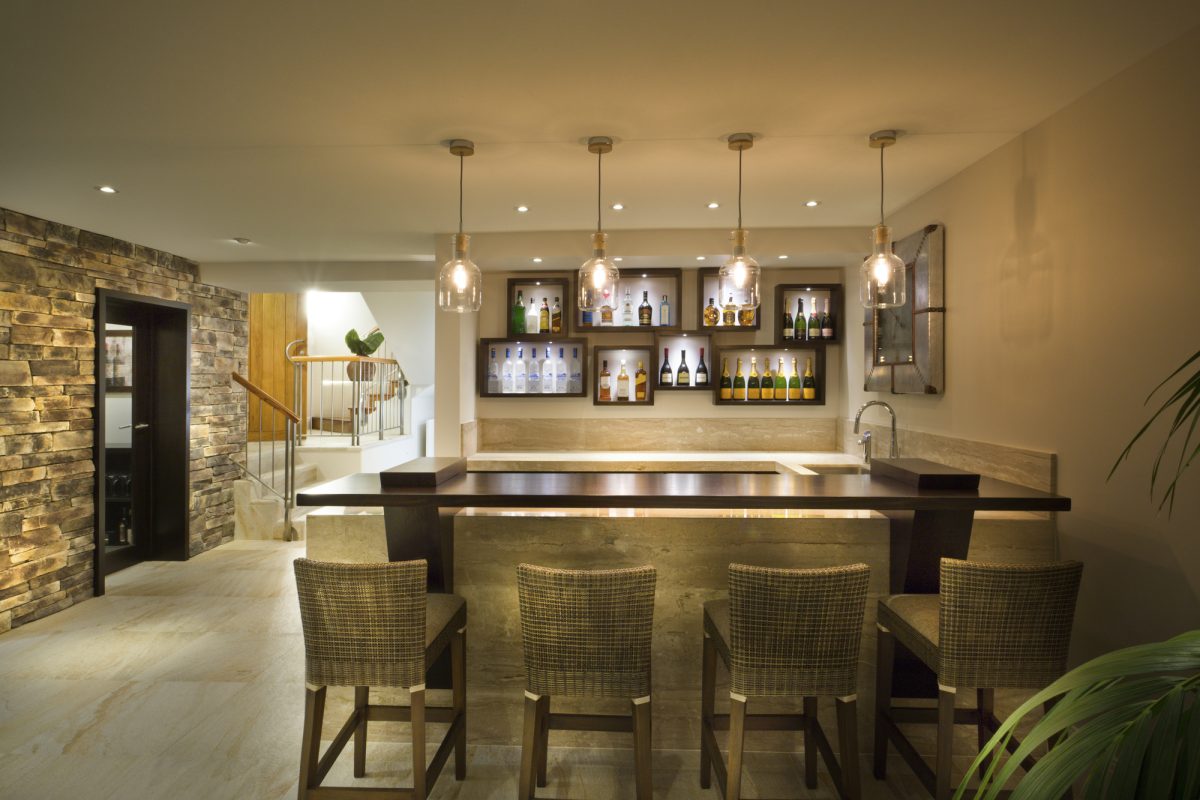 It's always fun to go to the bar and have a drink or two with some close friends, but what's better than leaving your home to enjoy some spirits? When you build a home bar, you've got the luxury of bringing the bar to you, and you get to indulge from the comfort of your own home.
While a home bar sounds wonderful, you might be wondering how to build a home bar on a budget? Please read our brief guide to find the help you need to make a splash when designing a home bar.
Decide on a Budget
The first thing you should do before beginning to build your bar is decide on a budget. It helps if you research the price of the materials that you'll be using for the bar.
Once you've got an idea of what you'll spend, you can set a realistic budget and find ways to save money on the project.
Collect Your Materials
Before you can start building a bar, the first thing you need to do is collect all the tools and materials you need. If you don't have all the tools, it's always a good idea to check with close family and friends to see if they have the tools you need to use.
A few of these essential bar tools include:
Screw gun
Table saw
Measuring tape
Once you've got your materials, you can take the next step in the building process.
Lay Your Base
Figure out what area you want the bar to go. Once you've done this, measure the area and mark off where you want to lay your framework.
Cut your wood pieces to the correct measurements and install the frame of the bar. Once you've got the bar's frame where you want it, you can take screws and make sure it's sturdy and in place.
Add Support
Now it's time to add the pieces that will support the entire bar. When building a home bar, it's also smart to think about including a shelf or two in the supporting structures.
After this, you'll begin to add some stabilizers to the top plate that provides extra stability. After you've ensured the stabilizers match the measurements you've taken, you can proceed with securing them to the bar.
Now you can install the bar top onto the frame that you've created.
Install Finishing Trim
This is the time to add the finishes by using nails to fasten the trim to the bar top. As well as adding the material that you've selected to use as the front of the bar.
After this is complete, all you've got to do is stand back and admire the hard work you've put into your home bar.
How to Build A Home Bar On a Budget?
We've answered how to build a home bar on a budget by providing you with a quick guide to make it happen. Take the time to decide what materials you're going to use and decide on a realistic budget that works for you.
After you've built your bar, don't stop scrolling through the other posts that we've published for readers like you in this section.
---
The Insidexpress is now on Telegram and Google News. Join us on Telegram and Google News, and stay updated.