The Health Benefits of Using a Treadmill Desk

A treadmill desk is a piece of office furniture that consists of a treadmill and a desk on which to place a computer or other work materials. The treadmill is typically adjustable in speed so that the user can set it to a pace that is comfortable for them and work while they walk. Some treadmill desks also include a built-in desk monitor that allows the user to view their computer screen without having to look down. Others are adjustable, which can provide flexibility. In any case, many workers rave about the positive impact that they have had on their quality of life. If you want to learn more, read on to find out about some of the health benefits of using a treadmill desk.
What are the health benefits of a treadmill desk?
If you're thinking about looking for a treadmill desk for sale, there are a few things to keep in mind. First, be sure to choose a desk that is the right height for you. You should be able to type comfortably while standing. Some treadmill desks are made with higher quality materials than others. If you are going to be using the treadmill desk daily, you will want to find one that is durable and made by a company that has positive reviews from customers.
As far as the benefits of using a treadmill desk, there are many. They're particularly useful for helping you stay active during the workday. A treadmill desk is a perfect solution when your job requires a lot of desk work. Treadmill desks allow you to walk at a slow pace while you work, which can enable you to remain energized and productive. When you use a treadmill desk, you are getting a low-impact workout. This can be beneficial for your heart health and reduce your risk of heart disease. Many workers also say that they feel more productive when working with this type of desk.
Consider giving it a try for a few weeks if you're not sure if a treadmill desk is right for you. Many workplaces offer treadmill desks for employees to use, so you could ask your boss if there are any available. If not, depending on your job, you may be able to write off your treadmill on your taxes. Talk to your account to figure out if you're eligible for any deductions.
How else can you improve your wellness at work?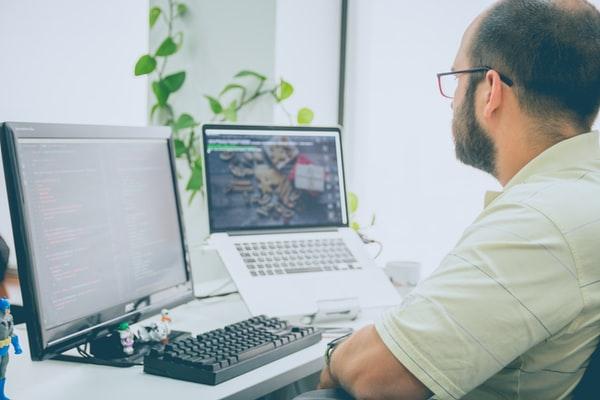 There is a growing body of scientific evidence that suggests that having plants in your office or workspace can improve your productivity. One study found that participants who worked in a computer lab with plants had a 12 percent higher productivity rate than those who worked in a lab without plants. Why do plants seem to boost productivity? One theory is that plants help to improve air quality, which can improve cognitive function and reduce fatigue. Plants also create a more calming and relaxing environment, which can lower stress levels.
Most people know that getting a good night's sleep is essential for feeling refreshed and alert the next day. What people don't realize is that sleep is also required for productivity. In fact, research has shown that sleep deprivation can have a significant negative impact on cognitive function and problem-solving abilities. So if you want to be productive at work, it's important to get enough sleep each night. Aim for at least seven to eight hours of sleep each night, and try to stick to a regular sleep schedule. If you have trouble sleeping, try to practice some relaxation techniques before bedtime.
Working at a computer all day can be tough on your body. If you want to improve your quality of life, you should consider investing in a treadmill desk to help you stay active and healthy. Treadmill desks are available for purchase online and at many office supply stores. You can improve your cardiovascular health and get some low-impact exercise while you work. If you want to perform well at your job, you should also make sure you get plenty of sleep on a regular basis. Houseplants can provide an extra productivity boost, so you may want to pick out some greenery for your office too.
---
The Insidexpress is now on Telegram and Google News. Join us on Telegram and Google News, and stay updated.