'Suspicious RV' spotted in Cincinnati forces cops to close streets after 'Nashville bomb'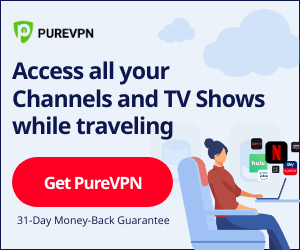 ANOTHER Suspicious RV spotted in Cincinnati forced cops to close streets after a "Nashville bomb" explosion on Christmas Day.
Ohio officials were investigating a "suspicious vehicle" following the incident in the southern city that left three people injured – but cops later said "no incident" was found.
Ohio police were investigating another suspicious RV in Cincinnati on Christmas Day after an earlier explosion in Nashville (stock)Credit: Getty Images – Getty
Credit: Twitter/ @CincyPD
"District 1 and CBS officers are on scene near the Federal Building on 6th Street investigating a suspicious vehicle," Cincinnati police said in a statement.
"At this time there is nothing else indicating there is anything else of a suspicious nature."
Police were investigating after security reported the RV, WLWT reported.
Cops said in an update after around an hour that the investigation was finished without any incidents.
"The incident on 6th Street has concluded without incident. All roadways have reopened," police said.
Credit: Twitter/ @CincyPD
The Ohio scare came after officials said there was an "intentional" explosion in Nashville, Tennessee on Christmas morning.
According to reports, investigators believe that the Friday morning explosion was an "intentional act."
On Friday afternoon, law enforcement officials told CBS News they discovered what appear to be human remains.
The alleged remains were found near the explosion site, according to the report.
It has not been revealed "whether the remains are from someone connected to the explosion or from an innocent victim," a tweet read.
Nashville police said: "This appears to have been an intentional act. Law enforcement is closing downtown streets as investigation continues."
Police and witnesses said they heard the RV playing a recorded warning telling people to evacuate – just minutes before the explosion, NewsChannel 5 reported.
Vehicles were destroyed in the Nashville blastCredit: News Channel 5
The explosion happened near Commerce StreetCredit: Metro Nashville PD
Roughly 30 people were evacuatedCredit: AP:Associated Press
One witness told the news outlet the recording stated: "This vehicle has a bomb, if you can hear this message, you need to evacuate."
According to the witness, the warning was played shortly after 5.30am and continued for approximately 30minutes.
It then reportedly changed to a 15 minutes countdown urging people to evacuate.
The witness also claimed to hear repetitive gunshots, which she suspects could have also been playing on the recording.
The FBI has taken over the Nashville investigation.
More to follow…
For the latest news on this story keep checking back at Sun Online.
The Sun is your go to destination for the best celebrity news, football news, real-life stories, jaw-dropping pictures and must-see video.
Download our fantastic, new and improved free App for the best ever Sun Online experience. For iPhone click here, for Android click here. 
Like us on Facebook at www.facebook.com/TheSunUS and follow us from our main Twitter account at @TheSunUS.
---
The Insidexpress is now on Telegram and Google News. Join us on Telegram and Google News, and stay updated.