Nine Golden Tips For An RV Makeover Project If You're Planning To Rent It Out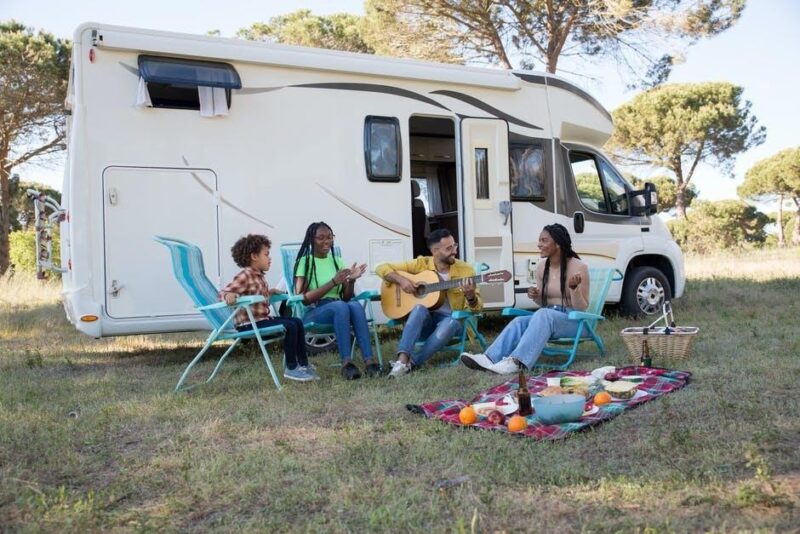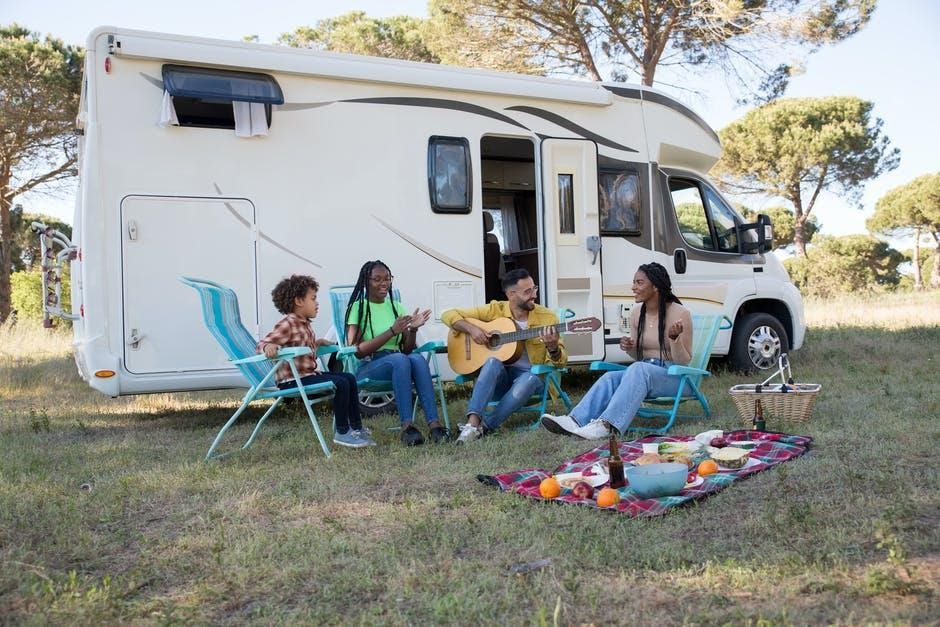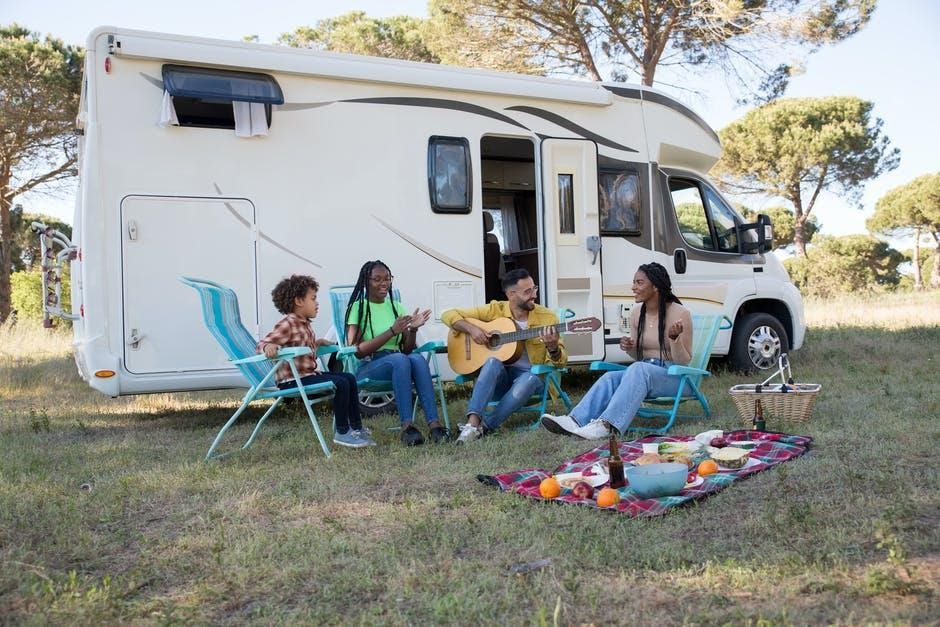 Introduction
Has your RV been looking worn out lately? Have you been feeling restless about your RV decoration, and dream about replacing them? If that's you, this is your sign to start shopping for a new RV makeover. Even if you don't have the means to invest in a new RV, there are a ton of nifty tricks that can liven it up significantly.
The truth is, most RV furniture can be unfashionable and tacky, especially if they're older. Fortunately, there are ways to replace outdated furniture with something fresh that suits your preferences and makes your trailer feel just like home. This is especially useful if you're thinking to rent out trailer. Here are our top tricks for the ultimate RV makeover!
Pace Yourself And Plan It Out
Before you start ripping out the carpets and curtains, take a moment to envision what you would want your RV to look like. Plan out what kind of furniture you would want to replace your old ones with. Most importantly, try to plan the remodeling way before you start planning a camping trip. This is so that you do not end up missing furniture or end up rushing to buy stuff just to fill up the gaps.
Reuse And Repackage
As you are ironing out the finer details of your refinement plan, you might want to identify furniture that still can be kept. This is a great way to save money and time, as reupholstering old furniture (such as a chair or sofa) is way cheaper than replacing it completely, especially if you require it to be RV-specific.
Measure, Measure, Measure
Once you've laid out the general landscape of your RV, it's time to measure your RV's interior space. RVs are tight spaces, and you must get the right measurements before purchasing expensive furniture that may not fit right. Do take a moment to envision how the furniture will fit in that space, how you'll use it, and whether it would make sense to have it there daily.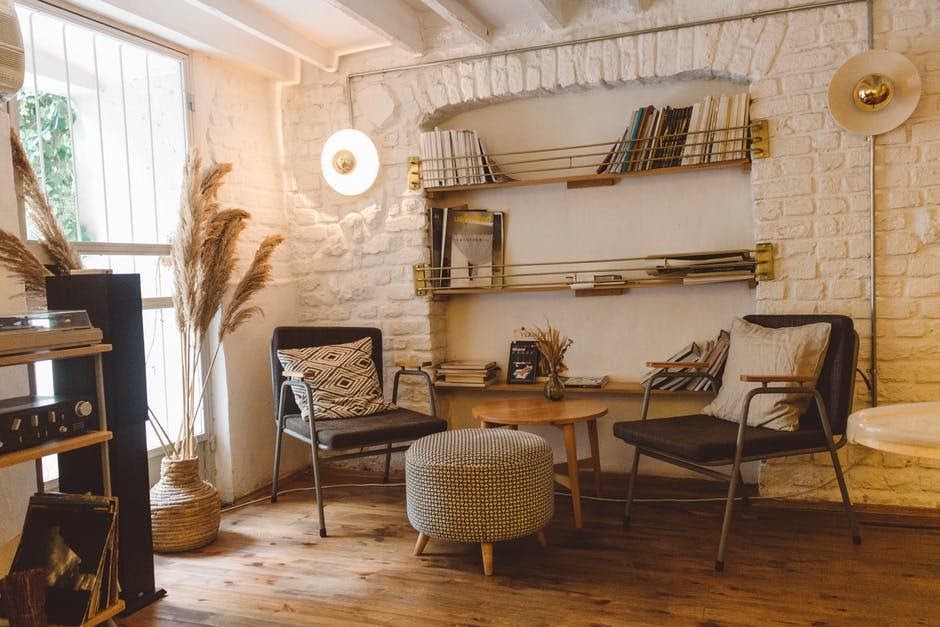 Go Simple And Change It Up
Whilst cleaning and reupholstering your furniture, we recommend rearranging different items as well. Rearranging furniture can give one a breath of fresh air and a welcoming change of scenery –– all for free!
However, most older RV furniture is often bolted down to the walls and floors, which makes them impossible to rearrange. Though you might not be able to alter these pieces, you can choose how to strategically place your new furniture. Having ample space will make this process much easier!
Know What You Want
At the planning stage, you should already be aware of what kind of furniture you need, the look you want for your RV, and more. What's left is to purchase them! Though this process may seem daunting to some, however, things are way easier when you know what you want.
Assemble-It-Yourself
Because RVs are small spaces, many opt for do-it-yourself furniture from places such as IKEA. By assembling these pieces manually, you're able to place them within the space and built where you'd like them to be. This helps to remove the aftermath of finding awkward angles to fit it through narrow doors and corners.
Do-It-Yourself
Should you be ready to take it to the next level, you can try building your customizable furniture that'll fit snugly into the space they have. Though this will take a significant amount of effort, it allows you to make dynamic, personal, multi-functional pieces that you'll love.
RV-Specific
If you're looking for an easier, direct method, try purchasing RV-specific furniture from companies such as Coach Supply Direct or FlexSteel. However, do note that this furniture is on the older side, which may have different yet quirky functions –– such as getting you to wear seatbelts on armchairs!
Things Are Never Always As They Seem
With the number of filters and photoshopping available these days, appearances can be deceiving. It's good practice to purchase expensive things in person, and furniture is no exception. If possible, I recommend you to head down to the store or warehouse to check the item before purchase. This allows you to gauge the quality of the item, double-check measurements and see if the color is to your liking. You don't want to purchase something and get catfished in the end!
Learn From Reviews To Prevent Regrets
Buyer's remorse, the phenomenon where people end up regretting their consumer choices, is something no one wants to go through. The best way to prevent any mishaps is to read up on the online reviews associated with that product. This is a great way to pick out low-quality items so that you know what to stay away from.
Of course, be sure to read widely and not just be influenced by the first review you see. Some reviews can be extremely biased and narrow-minded. If you want to have a more balanced viewpoint, be sure to read a few to get a consensus.
One Man's Trash Is Another Man's Treasure
Before you start throwing up old stuff for free, you might want to check whether you can make a few dollars on the side. At times, it's possible to find used RV furniture on sale online. This means that people haven't given up on vintage products yet, which opens the possibility for you to make money!
Capitalize On And Maximize This Opportunity
If you have any other plans of upgrading your RV's amenities, this would be the perfect chance to get it done. It's way easier to repaint walls and change up flooring when there isn't furniture in the way. Plus, all the rearranging and space are bound to inspire you in some way or another!
For those who don't want to do any more major work, how about livening your RV up with some extra decorations? Some cool ideas include purchasing fairy lights, showing off souvenirs, adding wall decors, growing several flowers and plans, and purchasing some cool throw pillows. If you'd like a more personal touch, how about pasting photos of your favorite places, family pets, or loved ones on the walls? That way, you'll never feel alone.
Conclusion
So, these are the nine tips we have that can help guide your RV makeover. The key thing is just making sure that you know what you want and like and plan towards it before taking any concrete actions. Once you have that down, the rest becomes a breeze!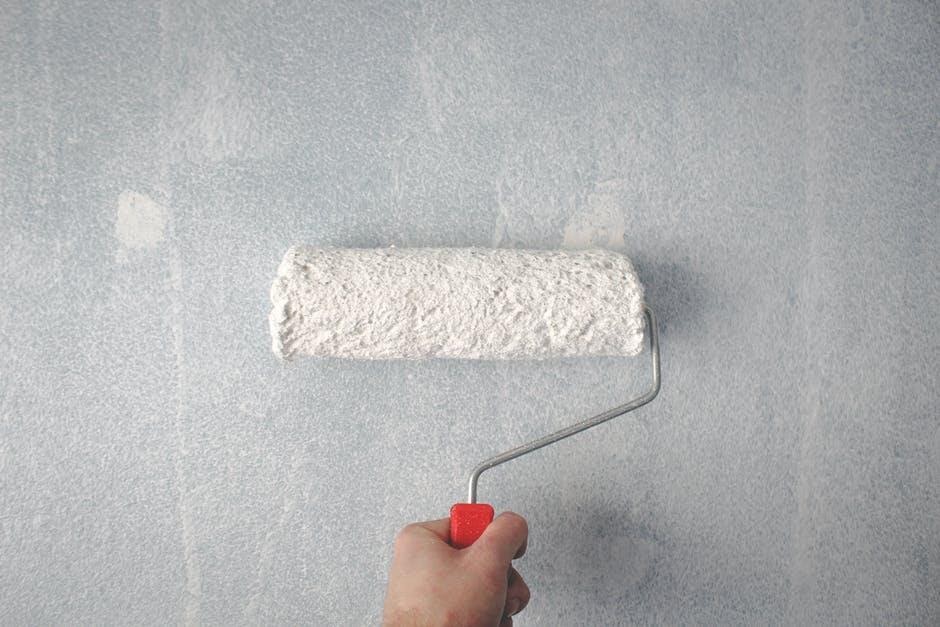 ---
The Insidexpress is now on Telegram and Google News. Join us on Telegram and Google News, and stay updated.