Meghan and Harry latest – Piers Morgan RIDICULES couple as they plan 'woke awards' to rival Queen's honours list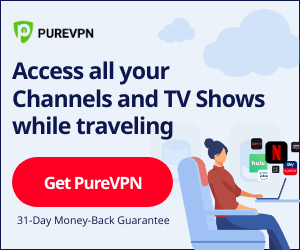 PIERS Morgan has ridiculed Meghan Markle and Prince Harry after the pair reportedly planned their own version of the Queen's 'honours list'.
The GMB host claimed the pair were shamelessly trying to rival the Queen with the awards, which will recognise do-gooders in the specific fields they like to champion.
But co-host Susannah Reid chimed in to defend The Duchess of Sussex, 39, and Prince Harry, 36, claiming Prince Charles had already launched a rival to the Queen with the Prince's Trust Awards.
She also said Meghan and Harry are simply trying to reward good deeds after US legal papers showed they hoped to celebrate "charitable service, education, science, literature, racial justice, gender equity, environmental stewardship, youth empowerment, health and mental health".
But Piers slapped back, telling Susannah "You just want one of their awards, your absolute dream would be that Meghan and Harry would give you an award for your services to woke journalism."
Follow our Meghan and Harry live blog below for the very latest news on the couple and the Royal Family
WILLIAM AND KATE HEAR OF COVID TRAGEDIES FROM PARAMEDICS

The Duke and Duchess of Cambridge have heard moving accounts from ambulance workers about how they have been personally affected by the coronavirus crisis.

William and Kate met staff from the Scottish Ambulance Service in Newbridge, near Edinburgh.

William spoke at length with some of the paramedics about how the additional strains of working under the threat of coronavirus had impacted on their mental wellbeing.

He and Kate also heard from paramedic Alistair Matson about how he had to cope with his father falling ill and later dying in hospital during the pandemic.

Mr Matson, 54, said: "It was very emotional talking to the prince about losing my father. He was very anxious to hear how we managed to cope with the mental strains of our job."

PRINCE HARRY SPOTTED VOLUNTEERING

Prince Harry has been spotted volunteering for a non-profit organisation which provides COVID-19 support for army veterans and their families.

The Duke of Sussex, 36, was low-key in a pair of jeans, trainers and a face mask as he packaged up fresh food parcels for the Walker Family Events Foundation in Compton last month.

Alongside the image of the Prince, Walker Family Events co-founder Tia wrote: "Today I had the honor of meeting and working alongside Prince Harry, Duke of Sussex.

"He joined us in volunteering at Compton VFW for the Operation Nourish program packing and distributing food to our #Compton neighbours."

Credit: Instagram/walkerfamilyeventsfoundation

HARRY 'COPYING' FERGIE'S QUOTES

Prince Harry was mocked last week when he told people to be "like a raindrop" in his very woke speech.

He said: "Somebody said to me right at the beginning of the pandemic it's almost as though mother nature has sent us to our rooms for bad behaviour to really take a moment and think about what we've done."

That "somebody" may just be his aunt Sarah Ferguson who delivered the same phrase at the start of the pandemic.

On March 24th she posted on Instagram: "Mother Nature has sent us to our rooms.. like the spoilt children we are.

"She gave us time and she gave us warnings. She was so patient with us. She gave us fire and floods, she tried to warn us but in the end she took back control."
Load more entries…
---
The Insidexpress is now on Telegram and Google News. Join us on Telegram and Google News, and stay updated.