How to Clean Your Septum Piercing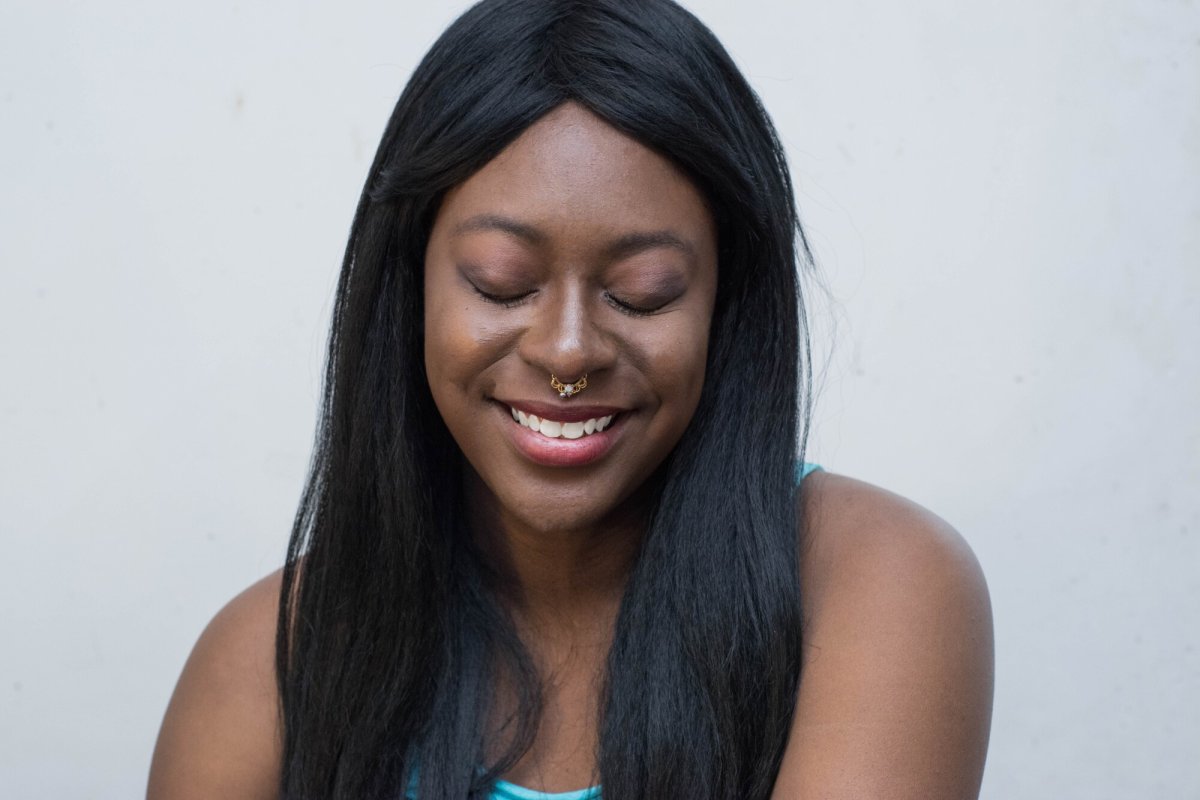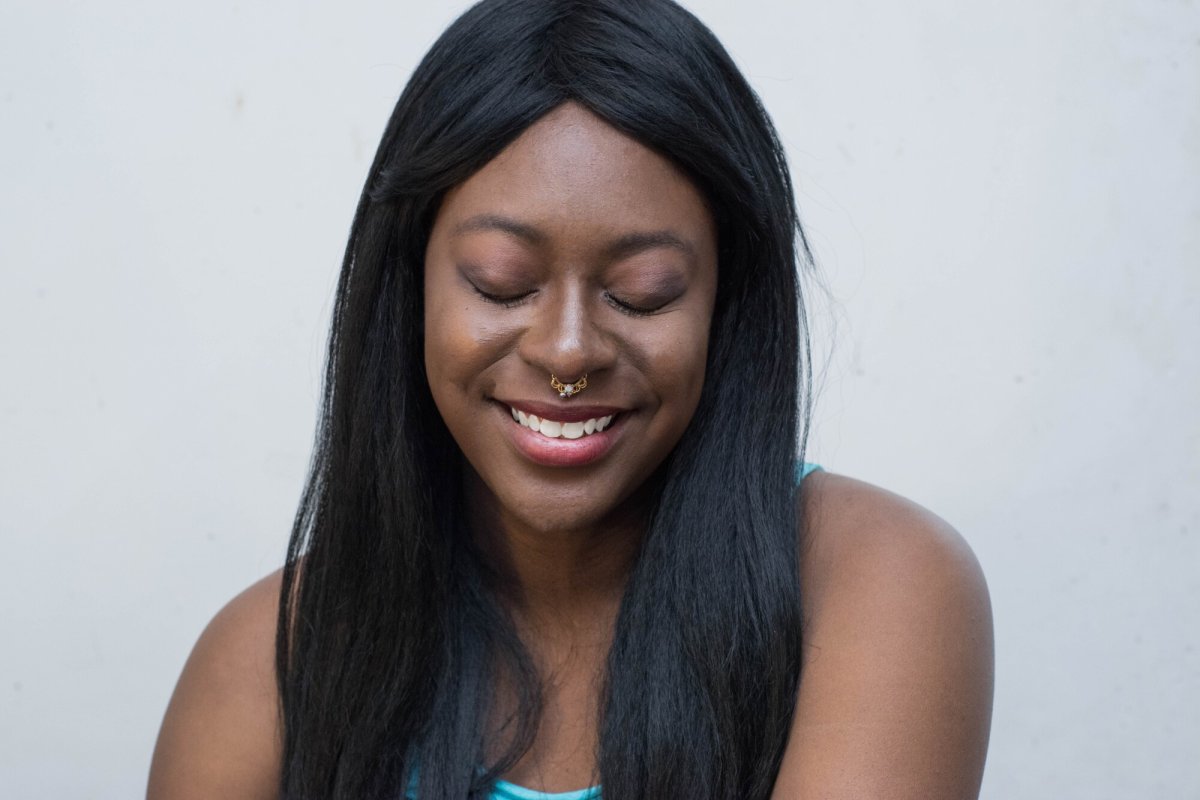 Are you finally taking the plunge and getting a septum piercing?
Septums are great first facial piercings. They're easy to hide and they aren't too painful as long as the piercer has plenty of experience and training. Learning how to clean your septum piercing is simple as well.
We're here to talk about basic septum piercing cleaning tips and aftercare so you can have a successful healing process. Read on to learn more.
First and Foremost: Listen to a Highly-Qualified Piercer
The first and most important thing when it comes to taking care of a new septum piercing is listening to a highly-qualified piercer. Before you get your septum in the first place, make sure that your piercer is good.
Not all piercers are good at piercing septums. While it's a common piercing, it's also a tricky one, and more often than not, mediocre piercers will get it wrong.
Look through their portfolios on apps like Instagram to make sure that they're doing things well. A good piercer should use high-quality piercing jewelry brands for healing piercings. Make sure that they use implant-grade jewelry and 14k gold instead of materials like stainless steel.
Fresh piercings need high-end jewelry.
Make sure that the septums in their portfolios are high and tight. This means that they're in the "sweet spot" and not the cartilage. A good septum piercing is high enough that you can't see where the jewelry enters the flesh.
Never visit a piercer without seeing their portfolio first.
A good piercer should give you solid cleaning and aftercare advice, especially if they keep up with APP (Association of Professional Piercers) classes.
How to Clean Your Septum Piercing: The LITHA Method
The best way to clean most piercings is the LITHA method (or the "leave it the "heck" alone" method). This might seem confusing to people who have never been to good piercers in the past, but it's the best option for most people.
For this method, you do just what it says. You don't buy any fancy cleansers. You rinse it when you take a shower and then pretend that it doesn't exist.
The hot water in the shower is (usually) more than enough to remove any dried blood or "crusties" from your piercing. If you need to remove extra "crusties" avoid trying to peel them off with your fingers.
Dunk your nose in a shot glass of hot water and blow bubbles. This should soften the "crusties" so you can remove them with a soft piece of gauze.
Remember that your body knows how to heal itself. Septum piercings, because they're hidden inside your nose, don't need much help in the way of cleaning as long as they were pierced correctly.
Buying Saline Solution: What to Look For
So what if you want something extra?
Most good piercers will tell you that you can buy a sterile saline solution if you want to clean your piercing with more than just water. Many piercers also have it available in their shops. The most popular piercer-approved solution is NeilMed, but you can also get generic solutions from most pharmacies.
When you're buying a solution, choose one that's in a spray bottle. Make sure that the only ingredients are saline and water.
Other popular brands of spray often include preservatives. While these may not harm your piercing, they don't do anything helpful and they're more expensive.
If you're in a pinch, you might be wondering whether or not you should make your own saline solution. In short, you probably shouldn't. If you don't have saline spray, it's best to follow the LITHA method.
If you insist on making your own saline solution, you're going to want to start with sterile water. Boil two cups of water or use bottled water.
After this, add one teaspoon of salt. Some people recommend baking soda, but this can irritate your piercing. Don't keep this solution for more than 24 hours.
Use the sterile saline solution as you would the water in the shot glass. Dunk your nose into it while it's warm (but not hot) and blow bubbles.
Saline can dry out your piercing, which is why many people don't recommend it.
Basic Septum Piercing Aftercare
Taking care of your piercing isn't all about cleaning it. You should also follow basic aftercare advice.
If you've been to a good piercer, they should have offered you advice and potentially an advice pamphlet. If you're confused about something, never hesitate to reach out to a professional piercer.
Septums are easy to care for, and most aftercare is common sense. Here are a few tips.
Leave It in Place
Many people choose to get septum piercings because they're easy to hide. After your septum piercing is done healing, you can easily flip it up into your nose and no one will be any the wiser unless they're looking up your nostrils
While your piercing is healing, do your best to leave it in one position. It may shift back and forth around your nose and it's okay to center it, but avoid flipping it up and down.
If you work a job in which you can't have piercings, leave it flipped up until your piercer gives you the go-ahead to flip it up and down. We know you want to show off your new jewelry, but it's in your best interest to keep your hands off of it.
Be Gentle
Septums aren't particularly painful piercings, but they will be sore for a while. Most of the time, you won't notice the soreness at all.
You'd be surprised at the types of things that can cause your septum to hurt. Be careful and gentle with it!
Cold air is the first one. When you have a fresh septum, try to stay out of cold and blustery weather. It won't harm your piercing, but it will sting.
Avoid shirts with tight necks. You never notice how often you tug on or bop your nose while you're getting dressed for the day until you have a fresh septum piercing. Ouch!
As a matter of fact, it's best not to touch your piercing at all.
Don't Change Your Jewelry
When you get your new septum, it's most likely that you're going to have a basic "horseshoe" (otherwise known as a circular barbell). Many people love the look of the circular barbell, but with the abundance of fancy septum jewelry available, they may want to change it right away.
Don't do this.
Your piercer (as long as you went to a good one) used the best possible jewelry for your piercing. They sterilized it and they made sure that it was a good material to make healing easy.
Wait until your piercing is fully healed. Talk to your piercer to make sure. Piercings heal from the inside out, so don't assume that you're done healing just because it no longer feels sore. When your septum is done healing, you can swap your jewelry.
The jewelry that they use (and sell) is going to be best for your piercing. That's what you should use for long-term wear. You can buy fashion septum piercing jewelry that's more affordable, but make sure that you save it for outings and occasions (and then put your other jewelry back in) if you have sensitive skin.
Don't Spin Your Jewelry
There's an old wives tale that says you should spin your jewelry to make sure that it doesn't stick to your skin. This is false. Spinning your jewelry disrupts the fistula and prolongs healing.
Good jewelry will not stick to your skin. It will accumulate crusties, but that's why you keep it clean. Spinning your septum will introduce bacteria into the wound.
Don't Use Harsh Chemicals
Any advice that tells you to use alcohol, peroxide, or Bactine on your piercings is bad advice. These products are far too harsh for healing piercings. They'll dry out the piercing and cause irritation.
Again, use sterile saline or hot water to clean your piercings.
What to Do If You Experience Problems
It's uncommon for septum piercings that have a correct placement to experience issues. That said, nothing is impossible. If you experience issues, you should always visit your piercer before you do anything else.
Common issues include bumps, bleeding, or swelling. As long as your piercing was done correctly, these are temporary problems and you can solve them with better aftercare. They're often the result of spinning or touching a piercing.
If you think that your piercer wasn't the best, visit another piercer for a second opinion. You might have low-quality jewelry or poor placement which can result in poor healing.
Keep Your Septum Piercing Clean and Healthy
When it comes to how to clean your septum piercing, keep it simple. Use hot water or sterile saline and leave it alone. The best thing that you can do for your piercing is to ignore it.
When in doubt, talk to a professional piercer about your septum.
For more helpful articles about fashion and more, visit the rest of our site. 
---
The Insidexpress is now on Telegram and Google News. Join us on Telegram and Google News, and stay updated.