Honeymoon in Bali: Ubud and its surroundings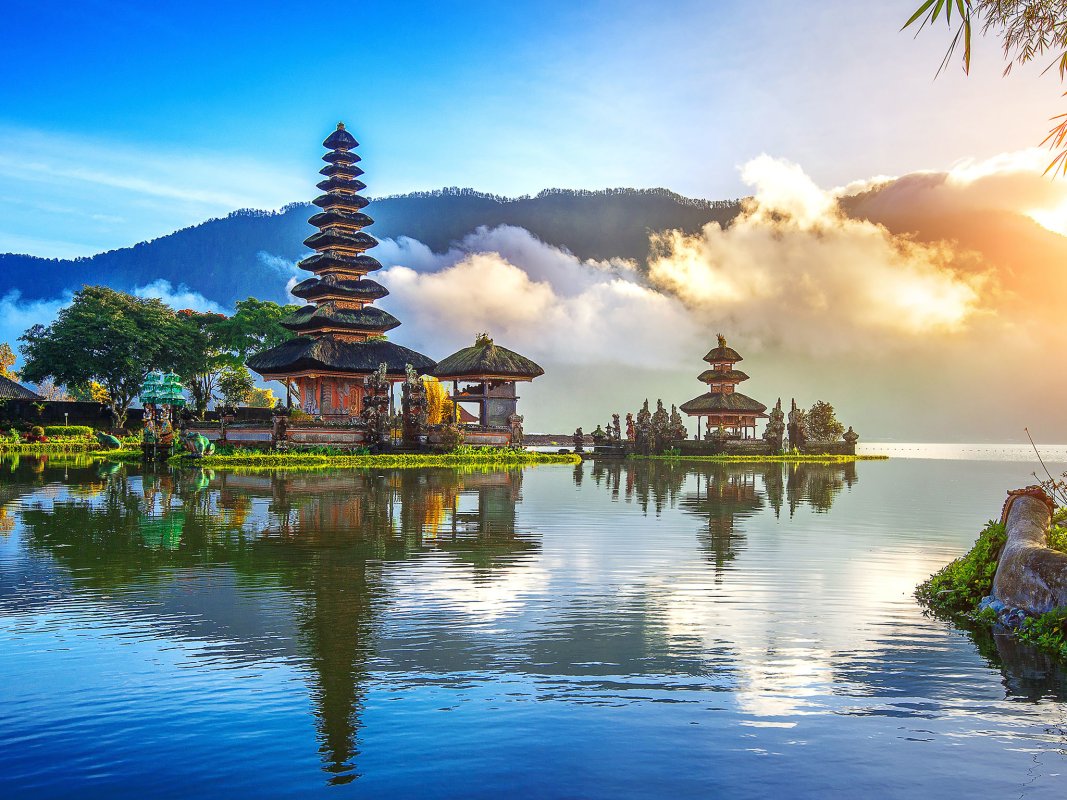 "To travel is to suddenly ask the distance what time could give us only little by little" – Paul Morand
Bali is the perfect destination for your honeymoon, Bali blends beautiful beaches with incredible nature in a luxurious yet cultural experience. After an eventful trip to arrive in Bali and a too-short day in Kuta in the south of the island, it's time to go and discover the interior of the island, starting with the sublime Ubud where we decided to spend 4 days between visits to wonderful places, cocooning in an incredible hotel, and Balinese way of life.
On Route to Ubud
For the duration of our stay, we decided to use a Balinese driver, on the recommendations of a friend of mine. So we met him, in Kuta, in front of our hotel, after having had only simple exchanges of SMS while preparing for the trip. His name is Nyoman, he speaks very little English but enough to understand us and offer us stops that will please us and above all he is a kind and an adorable shyness. Always on time, a whole day of driving with him will cost you only 600,000 rupees per day, or € 35, including gasoline!
Tanah Lot & Taman Ayun
On the way to Ubud, we decided to stop at 2 temples.
First of all, the famous Tanah Lot. Located on an islet, this Hindu temple is a popular place of pilgrimage for tourists and photographers… TOO prized. And as very often when there are too many people, my camera stops itching. I regret it a little today because I don't have any photos worthy of the name of this place, which is nevertheless a must in Bali. My advice: despite the world, go there at sunset, I think it will be really worth it!
Nyoman then takes us to Taman Ayun, a very beautiful temple yet almost empty when we visit it. We feel better. The garden is beautiful and that's good: Taman Ayun means "beautiful garden". The very enclosure of the temple is inaccessible because it is sacred, but we can go around it. The temple is home to multiple multi-roofed shrines, typically Balinese. Admission will cost you only 20,000 rupees (€1.20).
The Monkey Forest
Arrived in Ubud, we quickly go around the city center. Despite all the restaurants and shops for tourists, one feels a simply COOL atmosphere. We see a lot of shops selling medicinal plants, and we learn that Ubud means "Medicine": everything is explained!
Within the city itself, many temples to visit, but especially the sacred sanctuary of the monkeys!!
I was a little afraid to visit the famous Monkey Forest because I had read a lot of bad reviews on the internet that judged the place too touristy and marked. Well, I loved it! The walk in the jungle is sublime and we are literally surrounded by monkeys! In this nature reserve, there are more than 600 macaques.
Beware! Monkeys can get aggressive! It is therefore important to follow certain guidelines: no valuables, hold your camera or phone firmly if you do not want to say goodbye to him, and do not get too close to the monkeys, especially if they are eating. The only food allowed to feed monkeys is bananas. By the way, if you buy some on the spot, the money will go to the conservation of the sanctuary.
Allow one to two hours to visit the Ubud Monkey Forest. An entrance will cost you 20,000 rupees, or €1.36.
Ubud Palace
The Royal Palace of Ubud is a sumptuous and very quick place to visit. My advice: go there at the end of the day to visit and buy tickets for the traditional dance show that takes place every evening. The colors of the costumes, the wide eyes of the dancers, and the heady music (both unbearable and mystical) will leave you with an incredible memory, for less than € 5 per person.
The Goa Gajah Temple
Nicknamed "Elephant Cave", the Goa Gajah Temple, located a few kilometers from Ubud, was built in the 9th century. Its peculiarity is that it houses a cave in its enclosure. At the entrance to this cave, a terrifying monster's mouth is carved. You will also be able to see magnificent basins that were buried there until the 50s. In these baths, 6 statues of young women pour a trickle of water, which is supposed to bring eternal youth.
But do not stop at the only visit to the temple. Enter the jungle through a path and many stairs. You will discover a small temple dedicated to spirits and a magnificent waterfall if you walk a little further.
Admission to the site costs 15,000 rupees, or € 0.90.
The Tegenungan Waterfall
Only about ten kilometers from Ubud, I advise you to discover the sumptuous waterfall of Tegenungan. This is the most easily accessible waterfall in Bali because there is not a long distance to go to get there and the trail is built, unlike others where you have to "get a little dirty". On the other hand, the ascent will be a little sporty because hundreds of steps are waiting for you! Watch your thighs!!!
In any case, this is an unforgettable swim. The natural pool created by the waterfall is not very deep so there is no risk. The strength of the waterfall is impressive, and it will be very difficult for you to approach it. Go early to avoid everyone and especially not to get a heat stroke during the ascent. Entry to the site will cost you 15,000 rupees, or € 0.90.
The Temple Of Tirta Empul
Tirta Empul Temple is dedicated to the gods Shiva, Vishnu, Brahma and also for Idra and Mount Agung. The temple is known for its sacred water source where the Balinese come to purify themselves, putting their heads under the various fountains, which allows us to wash ourselves of impure thoughts and demons that we have in each of us. The spring also has healing properties.
Tourists are allowed to swim as well, which we did. An intense emotion!!! One of the most beautiful moments of the trip. I advise you to do the same. Be careful though not to use the last 2 fountains, as they are only for those who have lost a family member.
The Rice Fields Of Tegalalang
A must-see when visiting the surroundings of Ubud: the Tegalalang rice fields are located only 20 minutes north of Ubud. The view from the side of the road is sublime! But several walks are possible and highly recommended. Unfortunately, we could not go very far because the monsoon was coming.
These rice fields are very beautiful but I recommend you rather those of Jatiluwih (which I will tell you about in a future article) which are even more impressive and especially less touristic because further from the tourist center of Bali.
Ubud: The Cocooning in Power
I mentioned it above: in Ubud, we have fun.
For example, take advantage of your time in the city to treat yourself to a divine massage followed by a scrub with herbs and spices and finish with a milk and flower bath. Happiness to try absolutely. I recommend the Venezia Day Spa, a few steps from the Monkey Forest. This treatment will cost you only 10 euros for 2 hours of pleasure.
The prices of luxury hotels are very low in Bali, which makes it the ideal place for a honeymoon in the rules of the art, even without having a huge budget. My advice: take a hotel a little out of the center of Ubud because: 1) it will be cheaper, and 2) you can enjoy idyllic settings in the middle of nature. Some of them can be at https://karta.com. 
This was our case at the Blue Karma hotel, located 10 minutes north of the city center. The qualities of this small hotel are many :
A careful decoration from the reception to the room, passing by the sublime swimming pool.
The swimming pool precisely! An incredible view of the rice fields and the jungle. A perfect water temperature. Sublime four-poster beds for you to rest in the shade… Did you say "honeymoon"?
A homemade, organic, and delicious breakfast.
A super comfortable room with a very nice Balinese shower outside.
A free shuttle service every 2 hours to drop you off in the city center (in front of the Ubud Palace).
Caring staff and speaking French for some.
This is far from the cheapest hotel in Bali: about € 100 per night. But such a luxury at this price, it's worth it for a few nights, especially if it's your honeymoon.
---
The Insidexpress is now on Telegram and Google News. Join us on Telegram and Google News, and stay updated.