Scope of Practice: What can we do to increase access to care?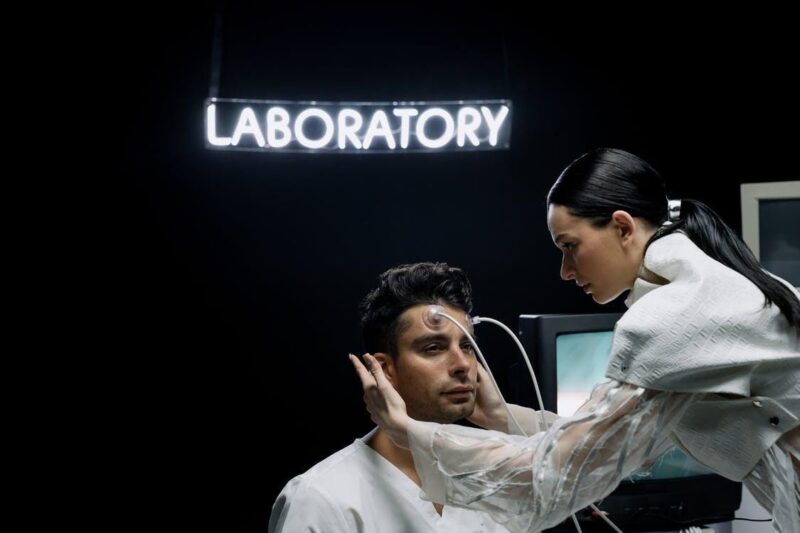 The world health organization recently reported that almost half of the world's population lacks access to essential care. It is surprising because growing and advancing technology would expect healthcare services to become more efficient and accessible. However, technology can only be beneficial if utilized correctly. 
One of the biggest reasons behind this massive gap in access to care is inequality. Peoples' competitive behavior and urge to remain ahead of others results in unequal distribution of healthcare services. Usually, the rich and influential are prioritized over the poorer lot of the population, no matter how desperately they need treatment.
Increasing access to comprehensive and good quality healthcare services is vital. It assists in promoting and maintaining health, preventing diseases and disabilities, and reducing chances of unexpected deaths. But most importantly, access to basic care is crucial to eliminate healthcare inequality and ensure every person receives the treatment they deserve.
Let us now discuss what we can do to increase access to care.
Hire efficient and qualified staff
Running a clinic or a hospital is not a one-man's show. Everybody has limitations, including the number of patients a single doctor can treat. However, with a competent team, you can surely pump those numbers up.
Your team can include assistant doctors, junior doctors, lab specialists, nurses, supervisors, and administrators. Having a group will allow you to divide your work, giving you time to cover more patients. However, you must build a strongly qualified team to ensure the best delivery possible. Consider hiring individuals with relevant qualifications. For instance, look for nurses who have a Masters in Nurse Practitioner, doctors with relevant specialties, and so on.
Partner with an independent transport network
Geographically distant and rural areas suffer from the most lack of access to care—the primary reason is lack of transport. However, partnering with a transport network can open doors to several opportunities. It would become easier to station residents in more remote areas since there will be transport available 24/7.
Drivers can also help with the on and offloading of medical equipment etc. They can also help the passengers into and out of the vehicle. ITNs are not only for doctors but for residents as well. Seniors, disabled patients, or any other person can book ITNs to make visits to pharmacies or go to doctor's appointments.
Set up mobile clinics
In layman's terms, a mobile clinic is a mini-hospital on wheels. It is a customized van or truck or any motor vehicle that travels to different communities for the sole purpose of providing healthcare services. It provides primary care services, preventive care services, and even dental care services.
Mobile health clinics offer cost-saving incentives to the healthcare system. They can help with early patient diagnosis, reduce the need for emergency room visits and hospital admissions. But most importantly, a mobile health clinic increases access to healthcare to a significant extent. Unlike hospitals or fixed clinics, you can travel to severely neglected, deprived areas with exceedingly unwell residents. Mobile health clinics also serve as a convenient and comfortable workplace. There is no need to store patient information in cabinets because you can do it on the cloud and create multiple backups. Mobile clinics provide a patient-centered approach, are very accessible, and are excellent for attracting new patients.
Make scheduling an appointment easier
The biggest complaint from most patients is the inefficiency in the healthcare industry when it comes to scheduling appointments. Most patients face long on-hold times, weak signals, and disruptive noises that make scheduling appointments hectic and complicated.
You can try on a little experiment to find out how efficient your clinic/hospital is when it comes to scheduling appointments. Call your clinic from a dummy number, pretend to be a patient, and try booking a consultation. You can also try using different accents to understand the language barrier and how it causes problems.
The best way to avoid such a hassle is to digitize all appointment bookings. Hire an IT team (or outsource) to help set up a portal where patients can easily schedule appointments on available days and hours. Doing so will be time-saving, efficient, and enable you to take the maximum number of patients every day.
Team up with pop-up clinics
As mentioned above, remote areas lack access to essential healthcare services. Opening up clinics or a hospital can take years. Ignoring peoples' health during the time frame will not be ideal. Instead, you can team up with pop-up clinics to ensure all residents receive any medical service required on time.
These pop-up clinics are voluntary clinics that provide different kinds of care. They offer preventive screening, condition-specific treatments, and other needed consults to people free of cost. Pop-up clinics are of massive help to several people who don't have the money for treatments and medicines or other means of visiting doctors.
Conclusion
Increasing access to care is no easy job. It requires commitment and dedication. But above all, it needs help from governmental agencies and NGOs. Everybody has limitations, and so do you when it comes to providing health care services on your own. While going solo or with a small team also counts for something, if you want to create a massive impact, getting help from the influential would be a good idea.
---
The Insidexpress is now on Telegram and Google News. Join us on Telegram and Google News, and stay updated.