7 Foods You Should Avoid Before Bedtime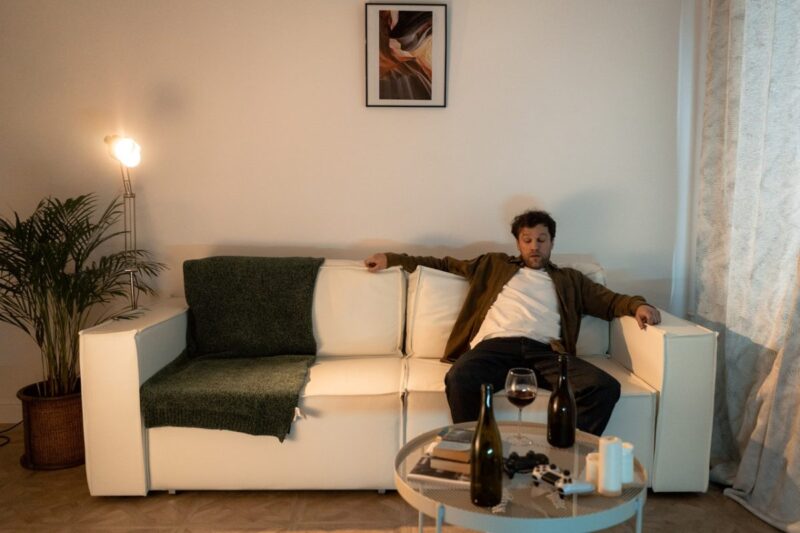 Whether you are trying to gain pounds or strive for maximum fat burning, it is better to stay away from certain foods and drinks after nine o'clock in the evening. Therefore, if you miss your diet in the evenings, your body won't have a chance to burn calories.
Repeat these mistakes regularly, and while you dream about an amazing figure, invisible changes in metabolic processes will feel more like a nightmare. Moreover, poor food choices for an evening snack will continue to pose a potential threat to your health.
In this article, we will tell you about foods to avoid and suggest an alternative that is good for your figure.
Pasta
The next item on the blacklist of late dinner foods is pasta. If you are at the stage of mass gain, a small portion of carbohydrates will not hurt. But before bed, you can make a much better choice than a paste, which provokes a sharp increase in insulin secretion.
The calories of the pasta are more likely to settle on the waist and stomach. Pasta is one of the energy-dense sources of carbohydrates. You can easily get 400 calories or more from eating it. During the daytime, the effect of a serving of pasta will not be as devastating, especially if you eat it before or immediately after exercise.
What To Replace It With
If you're craving pasta in the evenings, try spaghetti squash instead. In taste and texture, this dish is very similar to pasta. But there are many times lesser carbohydrates in it.
Alcohol
Drinking alcohol at any time is not healthy but drinking it, especially at night, is devastating. It slows down the metabolism and even causes morning sickness or hangover. Excessive consumption makes you addicted to it and becomes hard to give up.
In the longer run, it may also cause insomnia. Many people rely on benzodiazepine drugs to get a proper night's sleep. But using this drug in combination with alcohol becomes deadly. Besides, regularly using it is addictive. Consult a doctor if you are abusing benzodiazepine or visit a nearby rehab for help.
What To Replace It With
Replace alcohol with green tea or ginger tea. They are not only healthy but increase the body's immunity level.
Chocolate
Chocolate doesn't just contain more sugar and fat than any other evening snack. It also contains caffeine. If you are sensitive to this stimulant, chocolate can steal precious hours of sleep from you, which your body needs to rest properly.
As a result, you will not see improvements in body composition that you would otherwise have. People who have insomnia or constantly experience sleep deprivation are much more likely to have higher cortisol levels.
What To Replace It With
If you crave sweets, avoid foods containing white sugar. You can get the chocolate powder and cook a healthy brownie at home.
Milk
Protein and calcium are rich in milk. The problem with a glass of milk before bed is lactose. It will prevent many people from falling asleep due to the digestive upset it causes.
If you are lactose intolerant, milk definitely makes the list of foods you should avoid. In addition, lactose refers to carbohydrates, which you do not need excess in the evening menu.
What To Replace It With
Make a lactose-free protein shake. It will still have the delicate, creamy taste that you probably really like. But the protein content will be much higher than milk. This will help you build muscle while you sleep well.
Pizza
Do you sometimes dream about aromatic pizza? You are not alone. Pizza is one of the most desirable foods for anyone following a diet. But, if you're going to have a little cheat meal and enjoy one or two slices of pizza, do it in the afternoon. It has too many calories to eat before bed.
To make matters worse, it has a killer amount of carbs and saturated fat that will fill your stomach. The carbs you get with your pizza will raise your insulin levels, which, combined with the excess fat calories, will give you the perfect recipe for gaining fat mass.
What To Replace It With
Eat two hard-boiled eggs. So you feed your body with muscle-building protein without the additional weight of a ton of extra and completely useless calories.
Fruit Juices
Finally, the last on the blacklist of evening treats are fruit juices: orange, grapefruit, cranberry, and other fruit juices too. All of them are highly acidic and can cause heartburn in people predisposed to this misfortune.
It is definitely best to avoid such things before going to bed! Fruit juices contain a lot of simple sugars. Consequently, fruit juices can lead to nightmarish spikes and drops in blood sugar levels throughout the night.
What To Replace It With
Try fresh berries instead of other fruits. The berries have a low glycemic index, yet they are sweet enough to satisfy sugar cravings.
Chile
Think a hefty serving of chili con carne before bed is a great way to top off your day with a generous source of protein and slow carbs? Think again. Chili con carne can be beneficial as long as it's made with the right ingredients. But more often, it isn't. After 9 p.m., the situation gets aggravated by the fact that chili is by default a spicy dish, leading to an increased heart rate and difficulty falling asleep.
This is especially true if the recipe includes hot chili peppers, which are best avoided in the evenings. Chili peppers can speed up your metabolism. This is good during the day, but it can play a cruel joke on you before going to bed.
What To Replace It With
For a warm and cozy homemade meal before bed, try a small serving of shrimp-infused vegetable soup. Shrimp will provide you with the protein your body definitely needs before sleeping.
Take Away
It is better not to eat heavy meals late at night, especially when you have a sedentary lifestyle. We mentioned major foods and drinks you should avoid eating and drinking after 9 pm at night. Replace them with healthy options.
---
The Insidexpress is now on Telegram and Google News. Join us on Telegram and Google News, and stay updated.